25 Christmas Gift Ideas for Coworkers – DIY Projects They'll Love
Christmas is closing in, and for those of you that work in an office environment, it means that you have to get ready for an office party, a game of Secret Santa, or even both.
If that's the case, and you drew the name of a colleague that you aren't very familiar with, then you're probably wondering what exactly can you get them that will make a good impression (especially if they're your boss).
If that's why you're here, then you're in luck, because this article contains 25 different gift ideas that you can use that will surely make an impression on your coworkers.
We will be listing the 25 ideas, along with a short description as to what they are (just in case you're still not 100% sure on what exactly they are).
How to Choose the Gifts for Your Coworkers
When it comes to choosing gifts for your coworkers, there are several things that you need to remember:
Make sure it's not too personal
Make sure to get them something they might appreciate or use
Using #1 is pretty much a given, but with #2, it means that you have to make an effort to find out what your coworker likes.
For example, if someone likes coffee when they come into work in the morning, then getting them flavored coffee beans or Starbucks gift cards would be a good idea.
If someone likes sports, then getting them tickets to their favorite team's next game would be perfect! There are literally limitless possibilities when it comes to gifts for coworkers.
Just do some digging around online or in local shops and you will definitely find something that they will like.
The Best Gift Ideas for Your Coworkers to Get In 2021
When we create this list, we tried being as up-to-date as possible in regards to what are the trends in 2021, and we did so by researching social media and blogs to figure out what everyone is talking about.
Once we were done, we ended up with 25 different entries:
10 of them are the most sought-after gift ideas of 2021
15 of them are also very popular, but they were the latest rage back in 2020
As such, our list is divided into two parts so that you know precisely what you should be getting.
With that being said, here's our list of 10+ best gifts for coworkers that will surely make an impression:
1. Cute Christmas Gifts – Homemade Hand Cream
Everyone can use hand cream, men or women, and everyone will appreciate getting some fancy-smelling lotion in their stocking at Christmas time!
All you need to do is pick the scent you think your coworker will like (we recommend something floral or fruity, like vanilla, rose, apple cinnamon), and then figure out what ingredients would go well with it.
Here are the steps you should follow:
Get an empty container to put the cream in
Use food coloring to tint the hand cream if you want to
Choose your favorite scented oil
If it's not already mixed together in a blend, mix all of your oils into one bowl
Pour everything into a glass jar with an airtight lid
The final step is just labeling the jar so that they know who gave them this awesome gift!
One thing worth mentioning is that this gift idea can be particularly tricky since you need to do a bit of research regarding your coworker's other skin products.
For example, you need to find out what type of skin do they have (oily, dry, etc), or whether they have any particular allergies that you should know of so you won't accidentally send them to the hospital.
2. Inexpensive Gifts for Coworkers – Homemade Soap
Another great gift idea that's from the cosmetics department is making some homemade soap, and this is a great alternative since you don't have to be as careful with the ingredients as you would with the cream.
To make the handmade soap, you'll need a few basic kitchen supplies:
Some fat
A saucepan
Some glycerin
A wooden spoon to stir with
Some essential oil that will go well with the scent of your choice
You start by melting all of the ingredients together in a saucepan on low-medium heat, making sure to stir frequently so nothing burns or sticks.
Once melted, pour everything into the mold of your choice (we recommend using one made out of silicone) and let it cool for about an hour before putting it somewhere safe to harden completely.
When you're ready, just write a nice note that says "From Santa" or maybe even "From Me" on top of the soap where everyone can see it.
3. DIY Christmas Gift Ideas – Bath Bombs
Unfortunately, no, we're not talking about "bombs" that go "boom", but rather bath bombs that dissolve in the bathtub to instantly give you a relaxing experience during your free time.
One thing that you need to know about this particular gift idea is that it's especially great for people who don't have much time on their hands but still want to relax after a long day of work.
To make bath bombs, you'll need the following:
Some baking soda
Some citric acid (optional)
Some water
Essential oil(s) of your choice for fragrance
Food coloring if desired
A glass bowl to mix everything together
You start by putting both ingredients into the glass bowl and mixing them together thoroughly while slowly adding water whenever necessary, and when things get too thick, just add a few more drops of water until you reach the ideal consistency.
Now that you have the right mixture, go ahead and drop in your desired essential oils as well as any food coloring you may want to use, as long as you remember that only oil-based dyes work with this particular DIY bath bomb recipe, so don't even bother using anything else!
And there you have it, some great do-it-yourself Christmas gift ideas that can help save money without sacrificing on quality or style.
4. Craft Gift Ideas – Homemade Candles
If you're the type that's set on gifting your coworker that smells amazing, but think that something that you apply directly to your body is a bit too tricky or personal (i.e. the first three entries)
That being said, one very inexpensive gift idea is making your coworker a set of homemade candles in their favorite colors that have their favorite scent.
If you're new to candle making, don't worry, since you don't need a lot of supplies, except for the ones listed below:
A wax mold to make the candles in
Wicks
Scents, colors, and additives (optional)
You start by placing your wick in the center of your mold before pouring in the melted wax. If you want your candle scented, you'll need to add a few drops of essential oil right after that step.
However, keep in mind that oils tend to mix well with certain scents more than others, so you should test them beforehand if possible, and when it comes to color, don't forget that food coloring only works with gelatin-based molds.
Once you have all of your ingredients ready and mixed together, just pour everything into the mold and let it cool for a couple of hours.
5. Gift Ideas for Coworkers – Desk Plants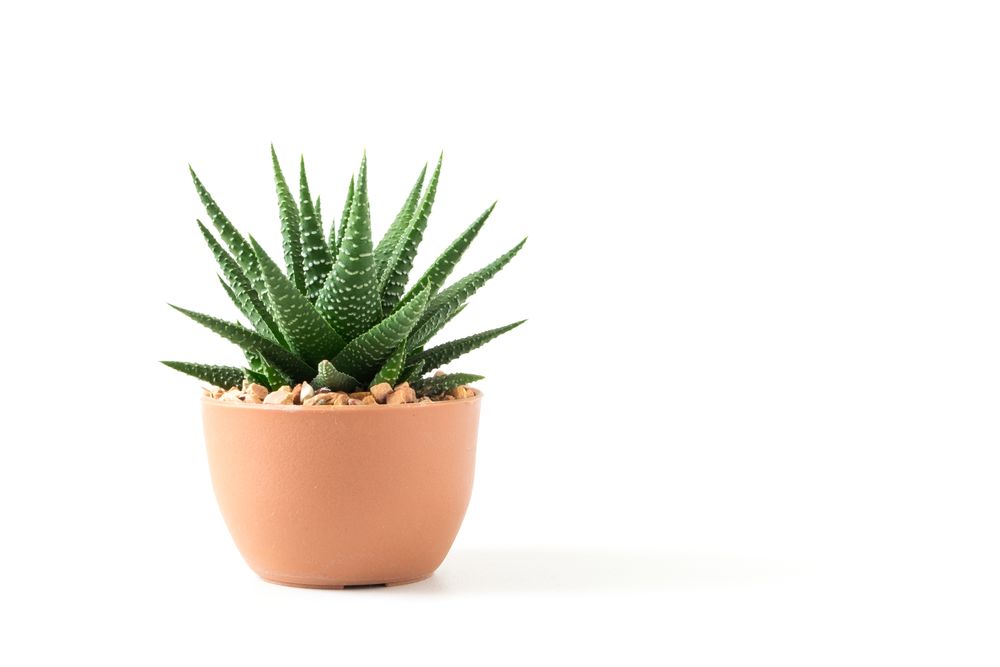 Who doesn't like plants? If they don't already have some around their desk, then consider getting them a small potted plant or succulent so they can spruce up their area.
This particular gift is easy to pull off if you're very passionate about horticulture and already have tons of plants at home, and you can use the seeds or the saplings to make the gifted plants, hence the DIY part of the gift.
If you don't have the skills to do so, no problem since there are tons of different potted succulents available at affordable prices that will surely make your coworker happy!
As for what plants would be ideal, we'd like to recommend the following:
Cute miniature cacti
A small Aloe Vera plant
Wild orchids
If you want to make the gift a lot funnier, you can customize the plant pot and give it a label where you write a funny plant name, like "Spikey" if it's a cactus, or "Red Riding Hood" if it's a poinsettia, and maybe even an accompanying letter that says "Water me".
Lastly, make sure to get them a little note that says you're thankful for the work they do, especially if it's your boss!
6. Christmas Gift Ideas for Coworkers – Wine Bottle Rack
If you're particularly skilled with carpentry, then an ideal gift to make would be a handmade wine bottle rack, which is a good gift for any wine drinker.
When designing the wine bottle rack, you have a lot of options to choose from:
You can go rustic and use wooden slabs for the wine bottle rack
Alternatively, you could get metal bars and make it look industrial-like
Once you've designed the wine bottle holder, all you need to do is attach it to the wall using screws, so it might be better to ask your coworker first if they want something like this for their desk area.
If they say yes, then all you will need are some fasteners (most likely concrete or very strong double-sided tape), which will allow them not to drill into their desk!
If you want to take the gift one step further, you can even gift the wine rack with a couple of bottles of wine, just as long as you know their preferences.
7. Gifts for Male Coworkers – A Plaque Trophy
People love being appreciated for all of the work they put in at the office, and if your Secret Santa is someone who you feel deserves all the praise (and a raise), then a good gift idea is to make them a plaque trophy that they can keep on their desk.
To make a plaque, you'll need the following supplies:
A small wood board (dark wood is better)
A sheet of metal (stainless steel is ideal)
Some sandpaper
Some wood lacquer
Some tools to design the trophy (a drill, a saw, and some finishing tools)
Once you have all of your supplies in hand, simply design the plaque using any shape or font that will look nice on the trophy.
You can add their initials or even engrave their name if you want to make it more personalized.
If all else fails, feel free to decorate it with stickers and label it with something like "Best Employee of 2021", since that will really make them feel like someone finally appreciates their efforts.
8. Holiday Gifts for Coworkers – DIY T-shirt
What's better than getting someone a t-shirt with custom text on it? Get them one with custom text that you made for them!
The easiest way to make a DIY T-shirt is to take a regular plain white T-shirt and use it as a canvas to draw whatever it is you want to draw or write something with permanent sharpies.
Of course, those of you that have a heat press can go ahead and print out actual images on the T-shirt using vinyl, exactly like how they make personalized T-shirts in city malls and gift shops.
If you were already planning on making a DIY T-shirt, but have no idea what to write or draw on it, here are a few suggestions:
A photo of the two of you (if you and your friend like to take selfies together)
Your friend's name in a creative font that represents them well
What they're good at (i.e. "I'm the Lord of the Sales Department")
This particular holiday gift idea is perfect if you and that coworker are particularly close since you can even make a DIY T-shirt yourself and wear them on the same day to show everyone that you're best buddies.
9. Small Gifts for Coworkers – Knitted Scarf
Before printed T-shirts were invented, if you wanted to gift someone a personalized piece of clothing, you'd have to pick up a pair of knitting needles, some wool, and make them a sweater or a hat from scratch.
However, if you have a deep passion for knitting, but you don't want to make something like a sweater or a hat because you're afraid that you might get the size all wrong, one thing you can't mess up is a knitted scarf.
However, before you start knitting, there are a few things you should find out if you want to get things right:
What their favorite colors are – To help you choose the right color wool
What hobbies they have – This can give you an idea about any knitting patterns
If they have any fabric allergies – So you can choose between wool, blends, or artificial fabrics
Once you know these things, decide on how long, thick, and wide you want the scarf to be, and start knitting like there's no tomorrow.
What's great about making your coworker a garment is that you can actually see whether they like it or not simply because you see them wearing it all winter, so you know you did a great job!
10. Gift Ideas for Office Staff – Personalized Gift Baskets
If you're the head of the department, and you plan on gifting something to your entire staff, the biggest challenge is making sure that no one feels like you have any favorites.
That being said, the best type of gift for your office staff is gifting them the same thing, but with a personalized twist, and that's why the all-popular gift basket was invented since it's a present that's made up of several mini-presents.
That being said, set a budget so that everyone's gift baskets have more or less the same price tag (everyone will know what everyone else got, obviously), and then do a little research and find out what your staff like, what hobbies do they have, etc.
For example, if you have a staffer that likes fishing, compliment them on their dedication to the job by getting them all of the necessary supplies they will need to fish in their downtime.
On the other hand, if you know your staff members are big music lovers, get them personalized vinyl record disks of their favorite artists.
Sure enough, the process of figuring out what everyone in your department likes is a bit of a headache, but if you manage to get it right, you'll have a much tighter and more dedicated team on your hands!
More Gifts for Your Coworkers
If these gift ideas we suggested so far don't seem like something your coworkers would like, then take a look at the other 15 entries in the section below, since these were very popular these past years.
11. Easy DIY iPhone Wallet = Christmas Gift Idea for Coworkers
This awesomely handmade card and phone wallet by My 3 Monsters makes the perfect gift for coworkers who you know well, but still aren't quite ready to knit a complicated, expensive sweater for!
It's created mostly by folding and gluing, so it's a lot easier to make than you might think. Your colleagues will appreciate how easy it makes their lunch runs!
12. Homemade Sweater iPad Case – Inexpensive Gifts for Coworkers
Maybe your coworker is, in fact, someone you'd love to make something nice for, rather than just getting them a candy bag or some little desk trinket from the dollar store, but you know they don't need a wallet?
Help them product their technology by making them a simple sliding tablet case instead! We love that this one is made from the fabric of an old sweater because it lets you turn something old that you don't need into something new that they'll actually use! Get the full tutorial on Design Love Fest.
13. Felt Business Card Holder – Cute Christmas Gift
Are you a freelance worker who depends on things like networking and referrals to build your client base and increase your workload? Perhaps you work for an umbrella company but you and your coworkers are responsible for handling cases on your own?
Then you definitely know the importance of business cards! This Christmas, we suggest following in Style Me Pretty's footsteps and making your office mates adorable little felt business card holders. They're perfect for DIY enthusiasts who just barely know how to sew but really want a simple way to practice.
14. Felt Mug Cozy – Craft Gift Idea for Coworkers
Are your coworkers the kind who enjoy nothing more than a hot cup of coffee in the morning? Do you know that a quick caffeine fix is the biggest part of their morning routine when they come in each day and start settling in?
Then give them something to brighten up their workday coffee break! We adore these bright, textured little felt coffee mug cozies by Not Martha.
15. Homemade Coffee and Sugar Scrub – Small Gifts for Coworkers
Do you know your coworkers love coffee more than most things, but you're just not sure they're quite the coffee cozy type? Then make them something else coffee themed that they can still appreciate!
Seven Clown Circus suggests getting all natural (and all relaxing) with your gift by making each person a homemade coffee and sugar scrub. Whether they use it as a lip scrub or a facial exfoliate, they'll feel radiant each time! Just make sure they don't have any allergies first.
16. Cookie Recipe Gift Idea for Coworkers
Are your coworkers almost as hands-on as you are in their spare time, but you know their area of expertise is in the kitchen? Then you'll love this easy cookie recipe gift from The Idea Room!
They suggest painting a wooden mixing spoon in Christmas colours and then gathering, measuring, preparing, and packaging the ingredients in an adorable little gift bag.
Next, tie the spoon on and attach a nice little print out of the recipe! They'll have everything they need to make their own deliciously warm Christmas cookies thanks to you.
17. Mason Jar Candies – DIY Christmas Gift Idea
If your office very big, full of people that you know and respect enough to bring some Christmas cheer to, but that you don't know that well? Then stick to something cute, easy, and seasonal!
We love this little candy mason jar idea from Polka Dot Chair for more than one reason. The first reason is simple: we love candy. The second reason is the fact that it's all dressed up to look like Santa! Mason jar crafts are just plain awesome, if you ask us.
18. Elf Feet Oreo Towers – Inexpensive Gifts for Coworkers
Do you love the idea of a great food based Christmas gimmick like the one above, but you want even more shtick than the mason jar gives you? Well, then we definitely think you'll love these hilarious little elf feet by The Diary of Dave's Wife!
Make the cute little elf boots from craft or construction paper and embellish them how you please with gift wrap and ribbon. Next, slide some Oreo cookies into a plastic sleeve (bonus points if they're mint flavoured) and stack them into the shoes so they stand up vertically like stocking clad elf legs.
Go into the office a little bit early on the last day before the holidays and stand them on each person's desk!
19. Holiday Candy Drum – Small Gifts for Coworkers
Maybe you're not very into the idea of little elf feet but you still want something that involves candy and Christmas cheer? Then try these adorable little candy filled drums by Girl Loves Glam instead!
Sure, they're really just an empty coffee can or similar container filled with store bought chocolate, but you can transform the outside into a cute little instrument a la "The Little Drummer Boy" using construction paper, decorative card stock, gift wrap, or washi tape and some coloured markers!
20. Frozen Cookie Dough Christmas Cracker – Gift Idea for Coworkers
Did you love the idea from above for making your coworkers little packs of Christmas cookie ingredients that they can make themselves later, but you'd seen them get frustrated about workplace potluck lunches enough to know that the kitchen isn't perhaps their favourite place?
You can still help them enjoy gooey homemade Christmas cookies without having to really make them themselves! Follow in Design Dazzle's lead and pre-make the dough yourself, rolling it into a log shape and wrapping it like a festive Christmas cracker.
They'll be able to pop the "cracker" into their own freezer after work and make the cookies (or secretly take bites right from the dough) whenever they want!
21. Hot Chocolate on a Stick – Gift Ideas for Coworkers
Is your absolute favourite treat in the winter a steaming mug of creamy, delicious hot chocolate? Share that joy with your coworkers!
Sure, you could just give them the powder mix and a few marshmallows in a jar, but DIY projects are always more fun when there's a bit of a novelty spin on things!
That's why we absolutely adore this idea from Makes and Takes for giving each person hot chocolate on a stick! They'll get a kick out of how neat it looks, as well as how easy it is to make.
22. Reindeer Root Beer – Cute Christmas Gifts
Sometimes you just have to admit that you don't know all of your coworkers quite well enough to give them something thoughtful and personalized for Christmas.
In that case, it's always best to go for fun, themed, and seasonal! We're completely crazy, for example, about the way Just Between Friends used pipe cleaner and little red pom poms to turn these packs of root beer into hilarious little reindeer.
There's a DIY element that shows people how you care to do something sweet, but it's still a totally easy idea!
23. Homemade Vanilla Bean Extract – DIY Christmas Gift Idea
Perhaps you're the one known for your work in the kitchen around the office, but you've already made all the good stuff in your Christmas repertoire for potlucks and luncheons leading up to the holidays?
Then try making them something that combines your culinary skills but enables your coworkers to make something delicious of their own more easily!
We love Flour on My Face's idea for giving everyone a tiny bottle or homemade vanilla extract. It'll benefit their holiday baking process and it's both easy and affordable for you!
24. S'more Cake in a Jar – Small Gifts for Coworkers
When it comes to holiday celebrations at work, there's nothing better than a good potluck. It's easy, however, to way over cook or over bake when you have it in your mind that you're catering to the entire office or staff.
Instead of making one massive helping, try making individual servings in mason jars instead! Besides being adorable and better portioned, they'll make great gifts if you choose to bake something decadent and full of effort like this S'more cake by Seven Clown Circus.
25. DIY Herb Fire Starter – Gift Ideas for Office Staff
Do you know your coworkers well enough to know that they're planning to spend their entire holiday from work at their cottage? Are they the kind of outdoorsy people that will have an impressive bonfire lit outside in the fire pit all day and then come inside to set a cozier one in the fireplace in the evening as well?
Then these fantastic little fire starters are the perfect idea, especially since you can make them yourself! They're made from herb filled coffee filters embroidered shut using fun coloured floss and they smell delicious when they burn! Get all the details at Henry Happened.
DIY Gifts vs. Bought Gifts
There has been a long-standing debate regarding the pros and cons of gifting someone a homemade present vs one that you brought from a gift shop, and the truth is that we at DIY encourage you to always try and go for the latter.
Keep in mind that gifting a present to someone is an excellent chance for you to show them that you actually took the time to get to know them a little, and that has a greater impact than any expensive present you'd buy from the mall.
Sure enough, making a gift by yourself requires some extra time and effort, and the final results may not look even remotely like the storebought version, but that person will truly see the effort behind the gift, and they'll appreciate it more.
Gifts for Your Coworkers: Conclusion
Christmas is a great time of the year, and it gives you the opportunity to bond not just with your friends and family, but with your coworkers as well, and we'd be very happy to know if at least one of our 25 gift ideas served as an inspiration for you.
All in all, we hope that you found our article to be useful, and if you're looking for even more gift ideas for that special person in your life, check out our other articles, since we wrote plenty of similar lists, each with their own theme!