34 Festive and Fun DIY Christmas Gift Tags!
Christmas is just around the corner and soon you'll be snatching up wrapping supplies to get started on making those Santa gifts look extra special. Well, we're here to jumpstart that inspiration and give you some great ideas when it comes to styling those presents for family and friends. Below you'll find 34 fabulously festive and fun DIY Christmas gift tag projects to dive in a try!
1. Classic Kraft
Angel In The North made these classic and easy gift tags out of Kraft luggage tags and we're smitten with their chic, homey yet modern design. Check out the details after the jump!
2. Scrapbooking Scraps
Are you a scrapbooker? If so, check out Simply Kelly  to find out how to turn your scraps into adorable, homemade Christmas gift tags for the family's presents.
3. Cereal Boxes
Offbeat and Inspired shows us how to start with cereal boxes and mod podge and create something magical to style your precious presents with. This is such a great way to recycle and get creative!
4. Mini Wreath
Are these mini wreath tags from Frolic not the most adorable accent you could gift your family presents? We love their organic nature and creativity!
5. Layers
We're in love with all the ideas that Things That Shine have it store for us. Layers of creativity and scrapbook inspiration with 25 advent tags!
7. Polymer Clay
Using metal stamps, you can style some clay gift tags and create souvenir accents for your family and friends' presents. Check out the details at Happy Hour Projects.
8. Easy Stamping
Calm Cradle shows off some simply gift tag ideas that utilize stamps you may have laying around the craft room. There are so many ways to get creative with something so easy to recreate.
9. Crisp Printables
We love these crisp free printables from A Cup of Thuy. They're modern and they'll give a chic spin on your homemade Christmas presents!
10. Embossed
Aren't these embossed gift tag from Oh So Beautiful Paper not stunning? Hop on over and learn how to replicate this gorgeous accessory now!
11. Movable Reindeer
Eat Drink Chic created this movable reindeer as a topper for gifts, postcards or even greeting cards for the season. We love using it as a gift tags for the kids in the family, it's so creative and charming!
12. Typography
Here are some more free gift tag ideas and actual freebies to grab too! Eat Drink Chic gives us even more wonderful inspiration on how to accessorize our Christmas.
13. Feathers
Love vs Design has some free printables for readers as well. And they're these great feathers that give a boho style to your Christmastime.
14. Ugly Sweaters
Love vs Design always has great ideas and designs to choose from. And these ugly sweaters are free to download and print yourself!
15. Hot Cocoa
Go straight to the source and download the free template here provided by the DIY Network. Give those presents a cozy feel with these cuties.
16. Sewn Up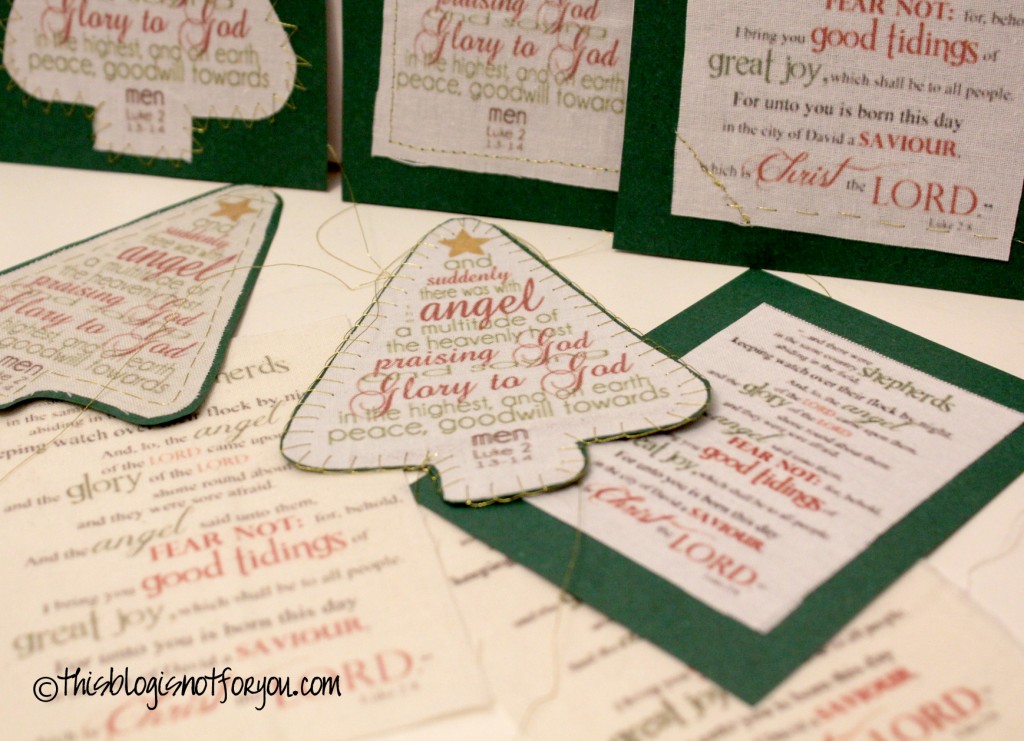 This Blog Is Not For You shows us how to make thicker, sewn-up gift tags full of classic, Christmas seasonality. Check it out after the jump!
17. Chevron
Using some clay, you'll create the foundation for these fashionable pieces. Parsimonia shows us how to make the most of all these fun ingredients.
18. Little Homes
Washi tape can really come in handy. At A Spoonful of Sugar you'll see how to create some adorable little homes out of the useful craft supply!
19. Holly Sprigs
One Dog Woof made these holly sprig gift tags and we're swooning for them. They're so creative and unique in terms of gift tag crafting!
20. Stockings
Inking Idaho made some 3-D stocking that are cute too. This is a great project for paper lovers and for the kids to help with too!
21. Metallic
A personal favorite of the bunch these metallic embossed tags from Paper Crave are simple, yet beautiful, don't you think?
22. Trees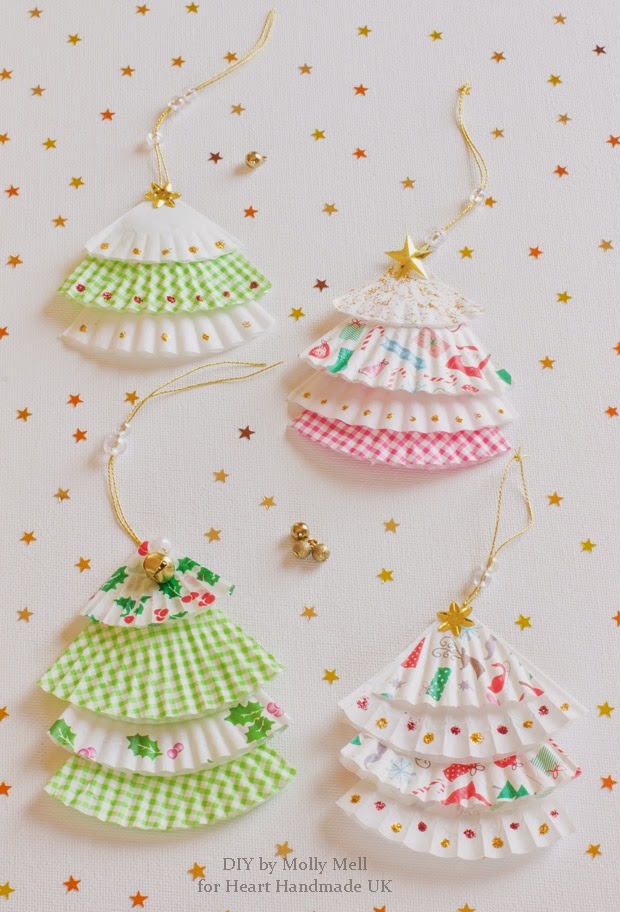 Using cupcake liners, you can create adorable, layered trees just like Molly Mell. We love the youthfulness and festivity of these cuties.
23. Mittens
DIY Network did it again with these charming mitten tags. Download the template here and get to work printing, cutting and styling those gifts!
24. Monogram
Making It Lovely created these monogrammed gift tags and they're free for readers to snag and help with their Christmas wrapping! Or you can just get inspired by the design!
25. Knitted
Once again, Eat Drink Chic, is giving us all ideas and styles to swoon for. These knitted-fashion tags are free to download too!
26. Chalkboard
Poppytalk features these adorable chalkboard gift tags and they're free to snatch up and use for your own Christmastime presents. We love how cozy and sweet the designs are.
27. Free Hugs
Hop back over to Eat Drink Chic and check out these free reindeer hug tags! They're so adorable but also uniquely stylish for the season.
28. Tea Dyed
If you're looking for a vintage style then this idea from Pops de Milk could be the right one for you! Learn how to tea dye paper to get that antique finish!
29. Buttons!
Button crafts are so much fun and this idea from Hamburger Liebe is no exclusion. Turn those buttons into snowmen or ornaments like you see here!
30. Snowflakes
Here's a simple project even the kiddos can get involved with. The Novice Chef made these charming snowflake gift tags with such ease!
31. Trees & Hearts
Go check out how to make these cozy tags at Curious and Catcat. You'll just need the right kind of scrapbook paper to make it happen.
32. Washi Tape
We love these funky gift tags from Thinking Closet. They're a bit outside-the-box in Christmas style – with the color choices – but still very seasonally festive!
33. Cookies
Pixel Whisk did something completely unexpected. She made gift tags out of cookies! So you're not only highlighting the present but you're giving your family and friends an edible treat too!
34. Variety
Over at Clumsy Chic you'll find some adorable gift tags made from some everyday craft supplies. You'll get a variety of great ideas from sparkle and washi tape to stamps too!