15 Beautiful Scented Homemade Soap Bars
If we're being honest, we've always been huge fans of scented bath products no matter the time of year, and we're particularly fond of the ones that smell like flowers, fruit, and things that remind us of summer. It'll come as no surprise to you, then, that our love for scented things only intensifies when summer itself actually arrives! Of course, there are plenty of fun, summer scented things that you can buy in stores but, as avid crafters, we prefer to make things for ourselves whenever we can. That's why we've been looking up different ways to make DIY summer scented soaps!
Just in case you're as interested in the idea of making awesome smelling soaps all by yourself as we were, if not more, here are 15 of the best kinds, scents, and tutorials we've come across in our search so far.
1. Orange zest lemon soap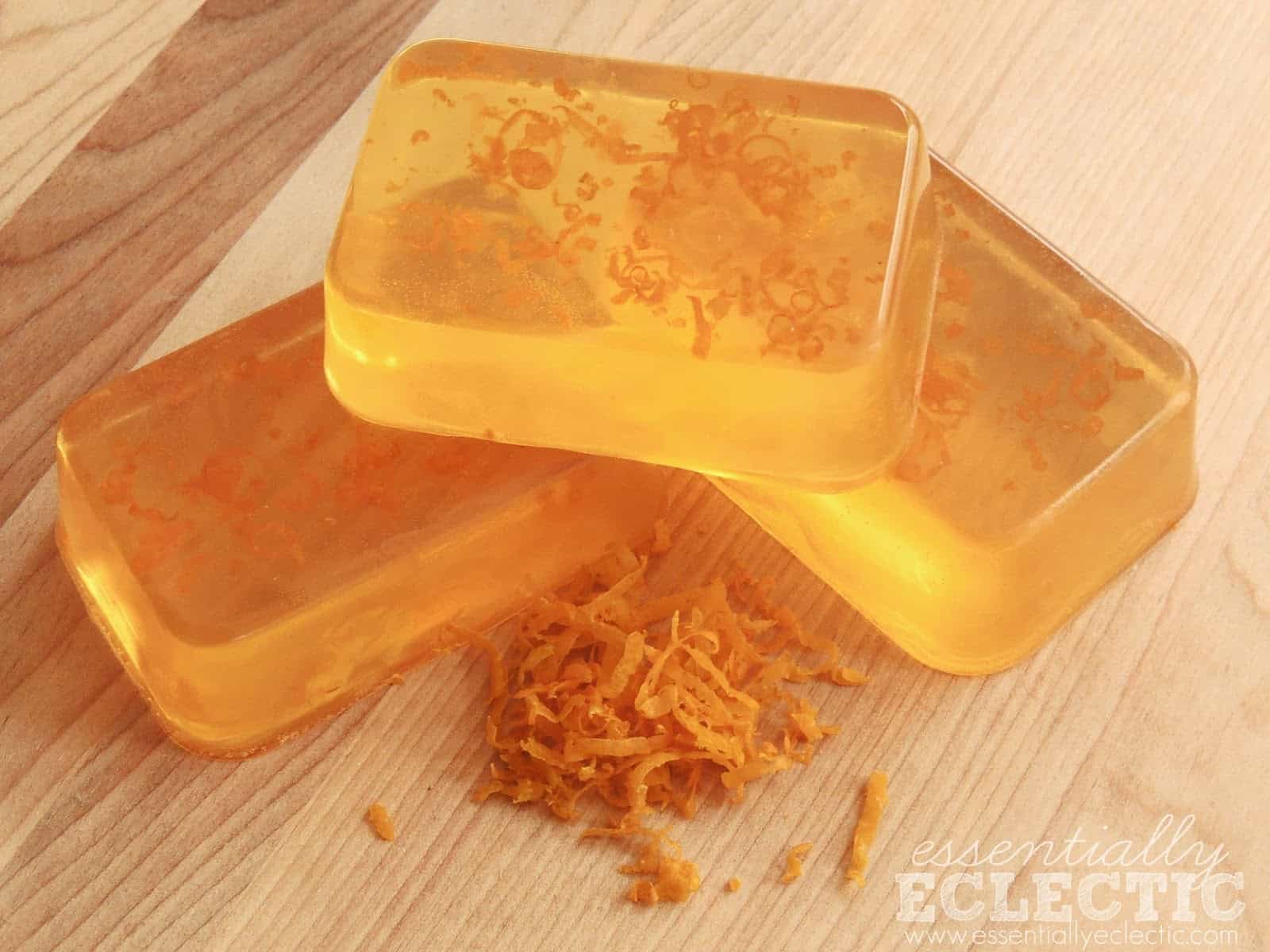 When we say "fruit scented", does your brain automatically recall the stunning citrus scent of oranges because that's your favourite fruit? In that case, we just might have found the perfect recipe for you right off the bat! Check out how Mom Makes Joy makes an all natural soap bar that not only smells like oranges, but actually also contains the zest of the oranges you use inside it.
2. Easy melt-and-pour fall scented soap
Okay, we know we said that we were hoping to concentrate on summer scented soaps in this post, but we just couldn't resist including this particular fall scented bar on our list anyways! This is because we like hosting an autumn party for our friends and coworkers every year and we're the kind of crafty hosts who love to send our guests home with favours, so we've made this particular fall soap recipe several times and completely loved it. Happy Deal, Happy Day guides you through the process of blending a range of fall spices with some cinnamon in a simple melt and pour recipe.
3. Grapefruit mint poppyseed soap
Are you absolutely set on making a fruit scented soap but you also think perhaps you'd really like a version that combines the fruit with something even more refreshing as well? In that case, we'd absolutely suggest taking a look at how A Beautiful Mess made these fantastic grapefruit mint poppyseed soap bars from scratch! The grapefruit smells delicious and summery, the mint will clear your sinuses and contains antibacterial properties, and the poppyseed acts as an all natural exfoliant.
4. Honey walnut milk soap
Are you the kind of person who loves everything about nuts so much that you wish you could include them in just about anything you make, eat, or do? Then we're not sure you'll have to look much further than this fantastically lathering, subtly fragrant honey and walnut milk soap recipe featured on Offbeat + Inspired! This one might not seem specifically summer scented at first glance, but summertime is when the most fresh honey is available in our area and we love to buy local for food and DIY projects whenever we can.