15 DIY Valentine's Day Gifts For Her
Valentine's Day is creeping up on us and we'll soon need to figure out how to treat the special ones we have in our lives. And when it comes to the ladies, there are so many fun, creative, and inspiring ways to present her with a gift that makes her feel extraordinary and cared about. With these 15 DIY Valentine's Day gift ideas, you'll be able to do just that while adding your own two hands into the mix. These handmade bits are a great way to celebrate Cupid's favorite date of the year.
1. Glitter Tumbler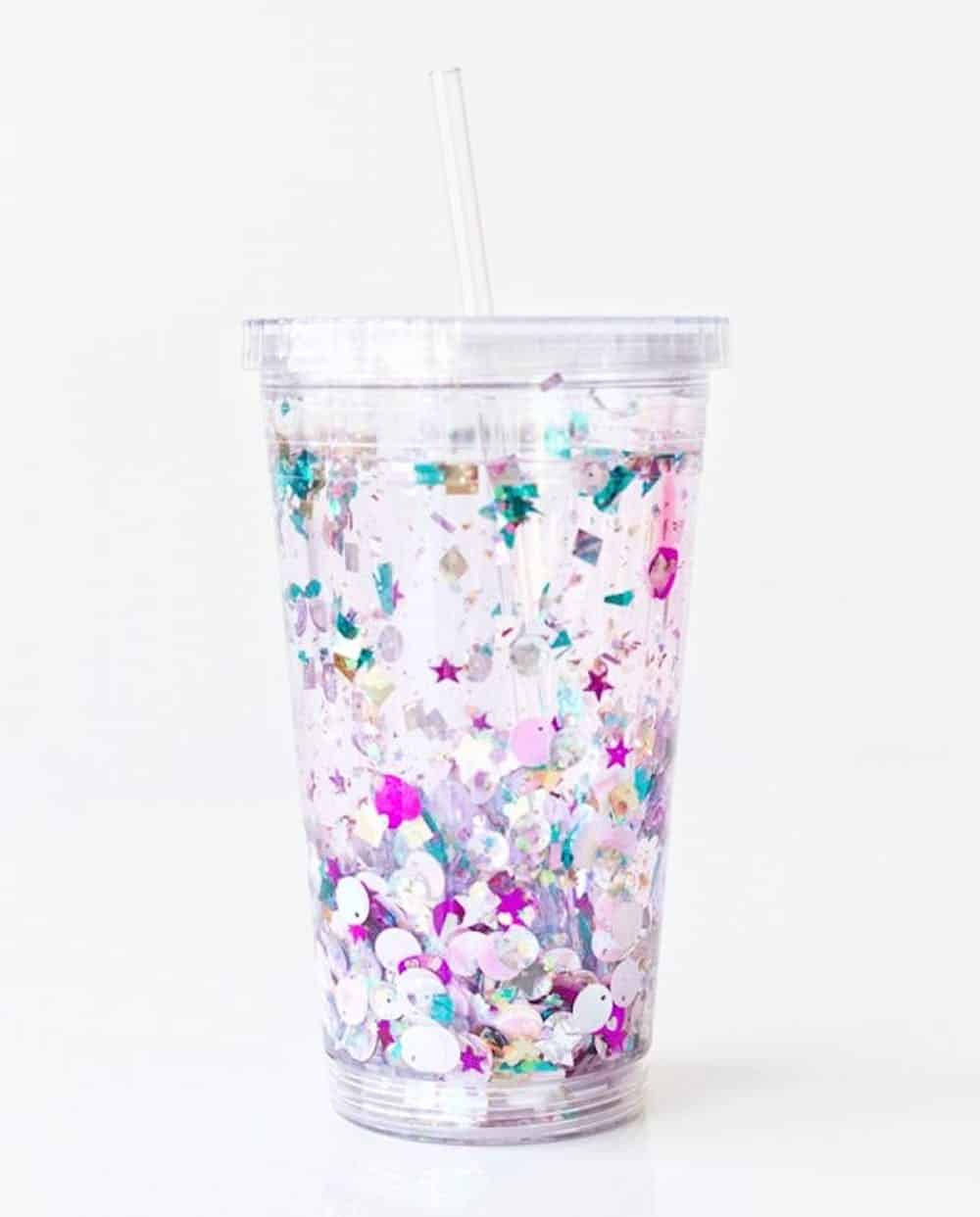 At Studio DIY, you'll be able to learn how to create one of these masterpieces. Glitter is in, especially when it's unicorn inspired. And these tumblers are not only stylish but they're super functional too – making it the best kind of gift.
2. Heart Candy Pot
Popcorn and Chocolate made a heart candy pot that's Valentine's Day inspired and super cute. Plants are always a great way to say, "I love you," or "I like you," or, "I care about you, " or even, "I'm thinking about you." Create this fun DIY in a quick afternoon and then hand it off to your sis or best friend.
3. Heart Bath Bombs
Over at Jojotastic, you'll learn all about how to create some luxurious bath bombs for her to enjoy. They're heart shaped and infused with rose. These can be the perfect addition to a spa basket you've created.
4. Conversation Heart Rings
You'll want to hop on over to Studio DIY again to check out these cuties. Make a batch of these for all your best gal pals. Each of the friends can have one that speaks to their likeness and they'll be able to keep it forever as a symbol of your friendship.
5. Gold-Dipped Keychain