DIY Paper Valentine's Day Creature
Every year around Valentine's Day, I find that my kids experience a sort of surge in their excitement about crafting. It's like they crafted themselves silly making all of the fun holiday themed things that are out there for kids around Christmas and then took January off to recuperate their creative drive and get back into the school routine and a new year, so by the time February rolls around, they're always pumped to dig out their supplies again. I like to make sure I always have a few kid-friendly Valentine's Day craft ideas up my sleeve for a rainy day, which is how I found myself making these funny little paper Valentine creatures with my kids on a whim last week.
Do your kids love simple paper and pipe cleaner style crafts just as much as mine do, if not more? Then I think you'll be rather pleased indeed to know that we documented our process for other craft lovers to see, just because our little creatures turned out so cute and were so much fun for the kids' to create. Check out these step by step instructions complete with photos! If you'd rather follow along with a video tutorial instead of written words, scroll to the bottom of this post to find just what you're looking for.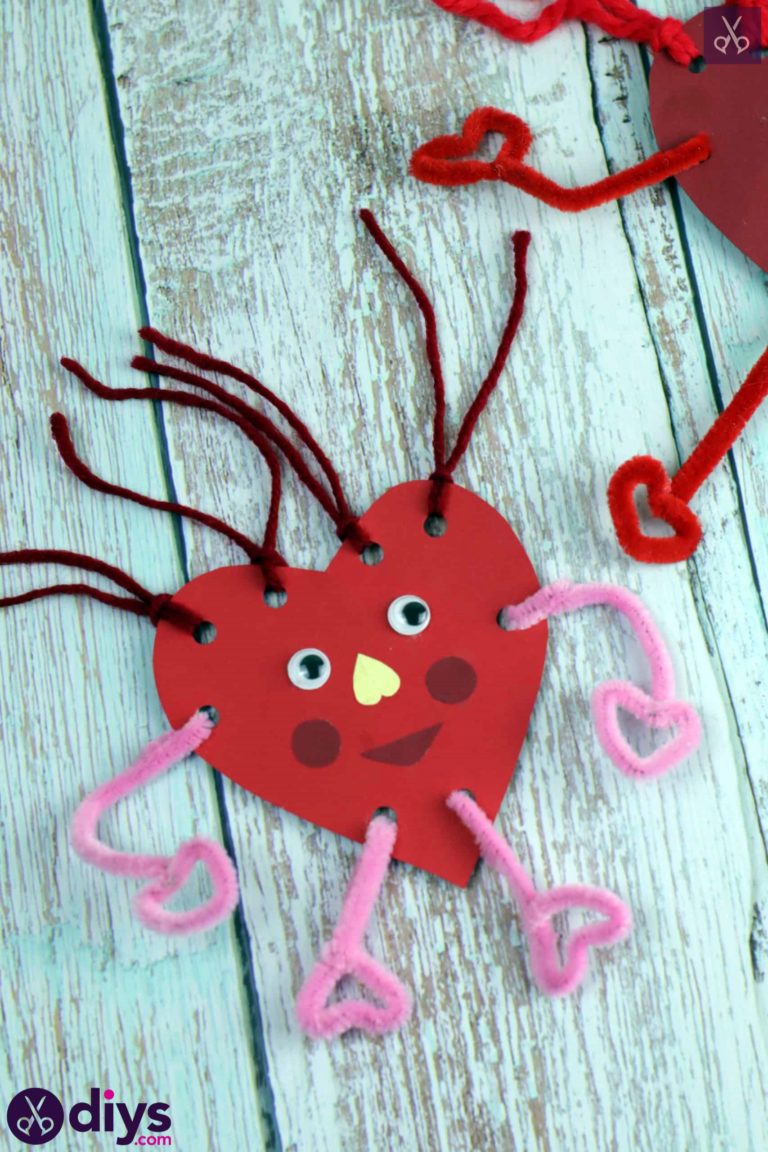 For this project, you'll need:
Red paper or card

Paper (yellow and darker red)

A hole punch

Red yarn

Googly eyes

Scissors

A glue stick

Pink pipe cleaner
Step 1:
Gather your materials!

Step 2:
Use your pencil to draw the shape of a heart on your lighter red piece of paper, cardstock, or cardboard. I did mine freehand, doing my best to keep the rounded parts and sides of the heart evenly sized and symmetrical. I made my heart about two inches wide and three inches tall. Once you're done drawing a shape you're happy with, cut it out.