Valentines Day Persian Love Cake
Persian love cake – a perfectly romantic cake for Valentine's Day!
The story behind this cake goes that there was a Persian woman who was madly in love with a prince so she baked him a cake to win his heart; because what better way is there to win someone over than with cake?! There are several versions of the story floating around, some ending happily, some not so much, and it is extremely unlikely to actually be true, but if it is possible to bake a cake that will make someone fall in love with you then this has to be that cake.
There are as many versions of the cake as there are stories, but it is always fragrantly perfumed and lightly spiced. It commonly includes some or all of the following ingredients: rosewater, pistachios, cardamom, almonds, saffron and orange or lemon. In this case I have made a moist cake with ground almonds, which is flavoured with rosewater, cardamom, nutmeg and orange. It is flecked with pistachios and soaked in a lemon and rosewater syrup before being topped with a lemon icing and a scattering of pistachios and edible dried rose petals for a perfectly romantic look.
This Persian love cake would be the perfect thing to make for Valentines day; it's delicate flavor and perfumed smell can't fail to put you in a romantic mood, not to mention that it is also incredibly pretty and easy to make!
Here's what you'll need:
For The Cake:
1 stick softened unsalted butter
2/3 cup superfine sugar
12 cardamom pods
1 tsp ground nutmeg
2 cups ground almonds
1 + 1/2 cups all-purpose flour
1 1/2 tsp baking powder
1/4 tsp salt
4 medium eggs
1/2 cup full fat Greek yogurt
finely grated zest of 1 large orange and juice of half
1 tbsp rosewater
5 tbsp chopped pistachios
For The Syrup, Icing And Decoration:
Syrup:
4 tbsp superfine sugar
juice of 1 large lemon
1 tbsp rosewater
Icing:
1 + 1/3 cups powdered sugar
juice of 1 lemon
chopped pistachios and edible dried rose petals to garnish
Preheat the oven to 325°F. Grease a deep, 9inch round cake tin with a removeable base and line the bottom with baking parchment.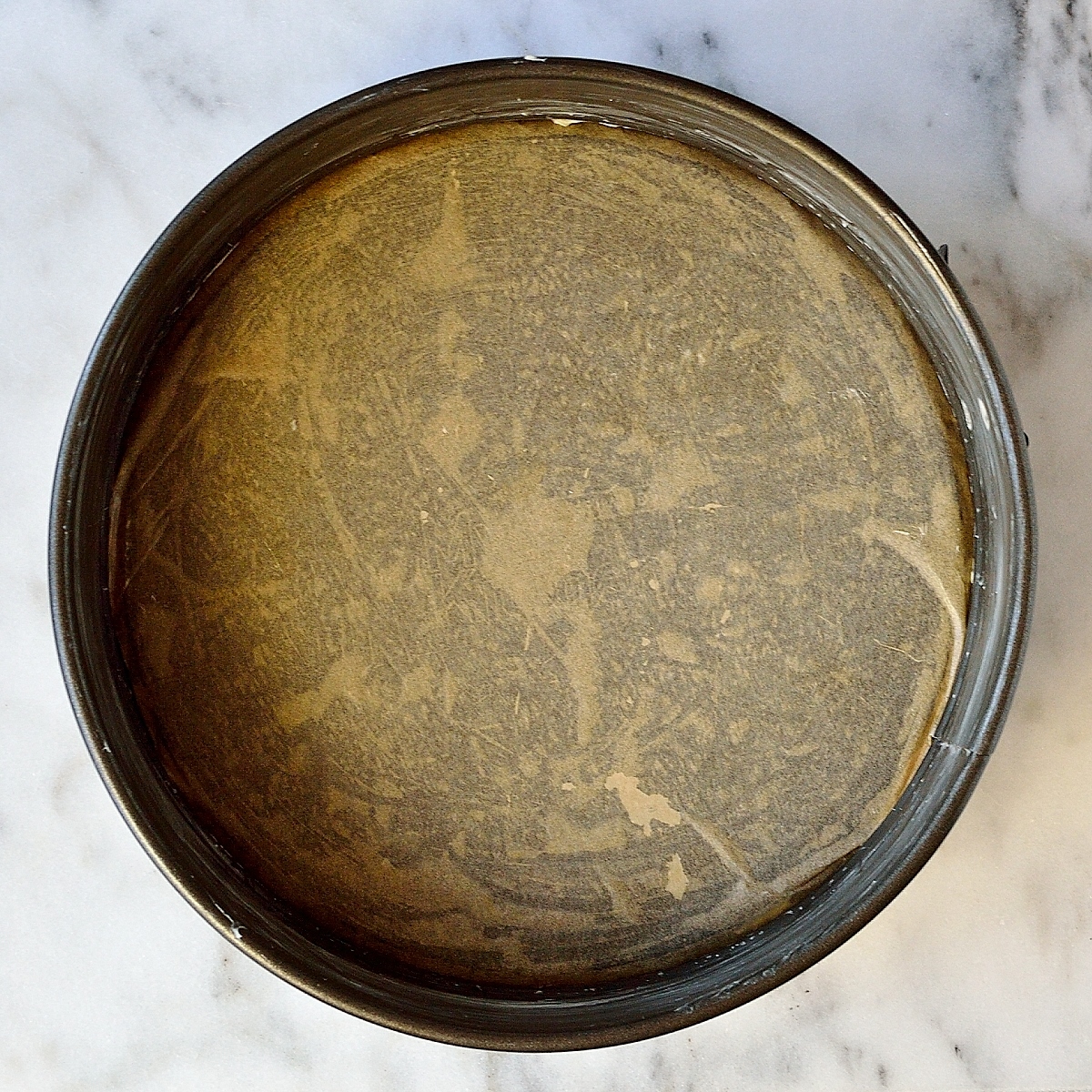 Place the butter and sugar in a large bowl and whisk with an electric mixer until light and fluffy.
Place the cardamom pods in a mortar and bash with a pestle until the seeds come out of the pods. Discard the pods and grind the seeds to a fine powder.
In a separate bowl, sift together the ground cardamom, nutmeg, almonds, flour, baking powder and salt.
Whisk the eggs into the butter mixture one at a time, whisking well after each addition. Add a heaped spoonful of the dry ingredient mixture with each one to prevent the mixture from curdling.
Add the rest of the flour mixture along with the yogurt, orange zest and juice and the rosewater and fold through until well combined. Fold in the pistachios.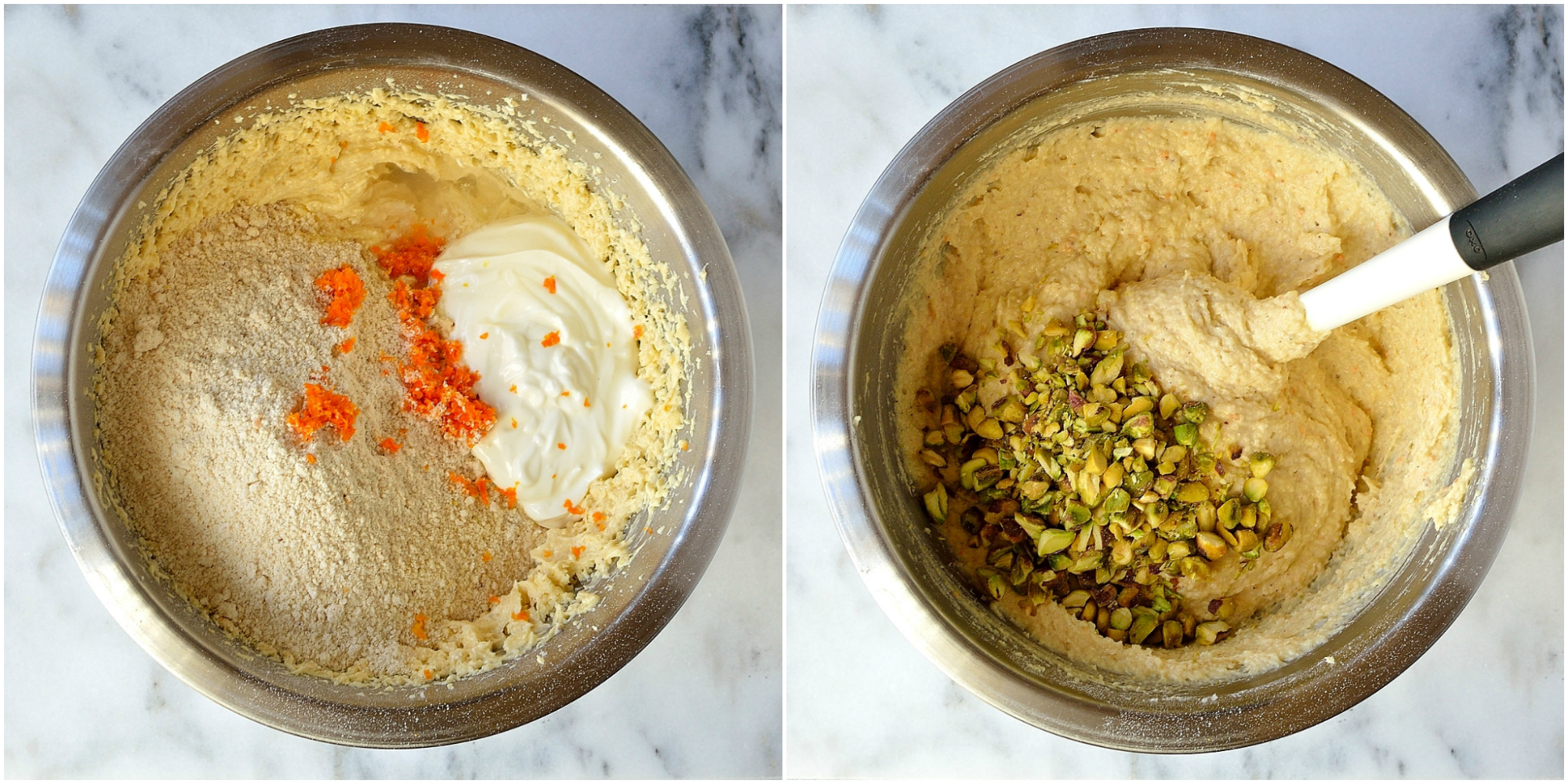 Scrape the batter into the prepared tin and level the surface. Bake for about 45 minutes until a skewer inserted into the center comes out clean or with a few moist crumbs. Cover the top of the cake loosely with tin foil halfway through baking if the top begins to darken too much.
Near the end of the baking time make the syrup. Place the superfine sugar, lemon juice and rosewater in a small pan over a low heat until the sugar has dissolved.
Leave the cake to cool in the tin for 10 minutes then carefully turn it out onto a wire rack. Poke holes in the top of the cake with a toothpick then brush the syrup all over the top of the cake. Leave to cool completely.
To make the icing, sift the powdered sugar into a bowl and gradually stir in the lemon juice until it reaches a thick but pour-able consistency.
Spoon the icing all over the top of the cake and gently coax it towards the edges. Sprinkle the cake with chopped pistachios and edible dried rose petals and serve; it is lovely with whipped cream and strawberries!
Yield: 1
Valentines Day Persian Love Cake
Persian love cake – a perfectly romantic cake for Valentine's Day!
Additional Time
10 minutes
Total Time
1 hour
20 minutes
Ingredients
The Cake:
1 stick softened unsalted butter
2/3 cup superfine sugar
12 cardamom pods
1 tsp ground nutmeg
2 cups ground almonds
1 + 1/2 cups all-purpose flour
1 1/2 tsp baking powder
1/4 tsp salt
4 medium eggs
1/2 cup full fat Greek yogurt
finely grated zest of 1 large orange and juice of half
1 tbsp rosewater
5 tbsp chopped pistachios
Syrup
4 tbsp superfine sugar
juice of 1 large lemon
1 tbsp rosewater
Icing
1 + 1/3 cups powdered sugar
juice of 1 lemon
chopped pistachios and edible dried rose petals to garnish
Nutrition Information:
Yield:
12
Serving Size:
1
Amount Per Serving:
Calories:

484
Total Fat:

29g
Saturated Fat:

7g
Trans Fat:

0g
Unsaturated Fat:

20g
Cholesterol:

76mg
Sodium:

347mg
Carbohydrates:

48g
Fiber:

5g
Sugar:

33g
Protein:

12g