15 Edible Valentine's Day Gifts For Everyone You Love
It could be your mom, your teacher, your boyfriend, your coach, your wife, or your best friend. Valentine's Day will sneak up on us this year and instead of emptying your wallet, why not create something from the heart? Not only our these presents handmade but they're delicious too. Check out these 15 edible Valentine's Gifts below, there's something for everyone you love on the list!
1. Chocolate Ring Pops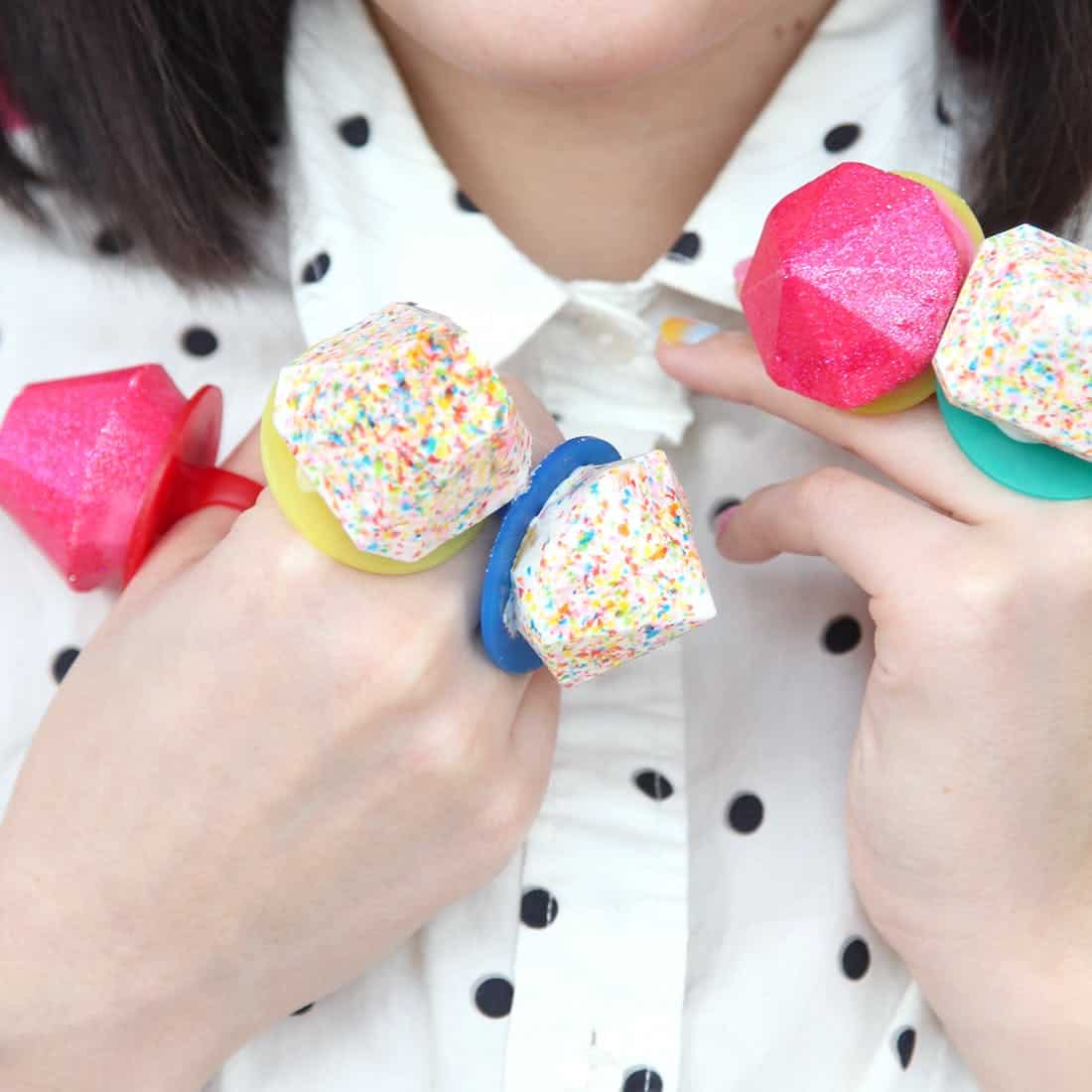 Brit + Co made some gorgeous chocolate ring pops just in time for our Valentine's Day brainstorming. These will not only be so much fun to make and personalize but they're the best gift for your gal pals. Show them you care with a new edible rock to flaunt.
2. Spicy Chocolate Bark
Foodie Crush went with a beautiful chocolate bark recipe. But this one has a bout of spice intact, which is perfect for the Valentine's Day spirit. Whether it's for your beau or your best pal, this one is a winner. You can even add sprinkles if you want to nix the nuts!
3. Airhead Confetti
You can make a pouch of edible confetti to celebrate the day with! How you ask? Well, grab yourself some Airhead candies and then hop on over to Proper to catch all of the details.
4. Nutty Chocolate Toffee Bark
Bon Appetit went with something that an even larger variety of people will love. This nutty chocolate toffee is a beautiful gift for teachers, coaches, boyfriends, bosses, and more. Great as a thank you or a side gift to your babe's big surprise, it's a delicious treat!
5. Rose Marshmallows