Valentine's Day Dessert Kabobs
Love is in the air (and so is all this powdered sugar that's been flinging around)! I think one of the best things about Valentine's Day are the desserts you eat after the meal. The chocolate-covered strawberries, the chocolate candies in all types of flavors, the sweet drinks- so if you're hosting a simple get-together this year, be sure to make these easy Valentine's Day dessert kabobs. I love kabobs, because they're super simple: you just slide your favorite foods on a stick. They're quick to grab and eat and you can have a full tray on your food table for all your guests because they're made in only a few minutes. Here we've made delicious brownies with a hint of powdered sugar, but any small fruits or desserts will do. Check out these Cupid's arrow dessert kabobs!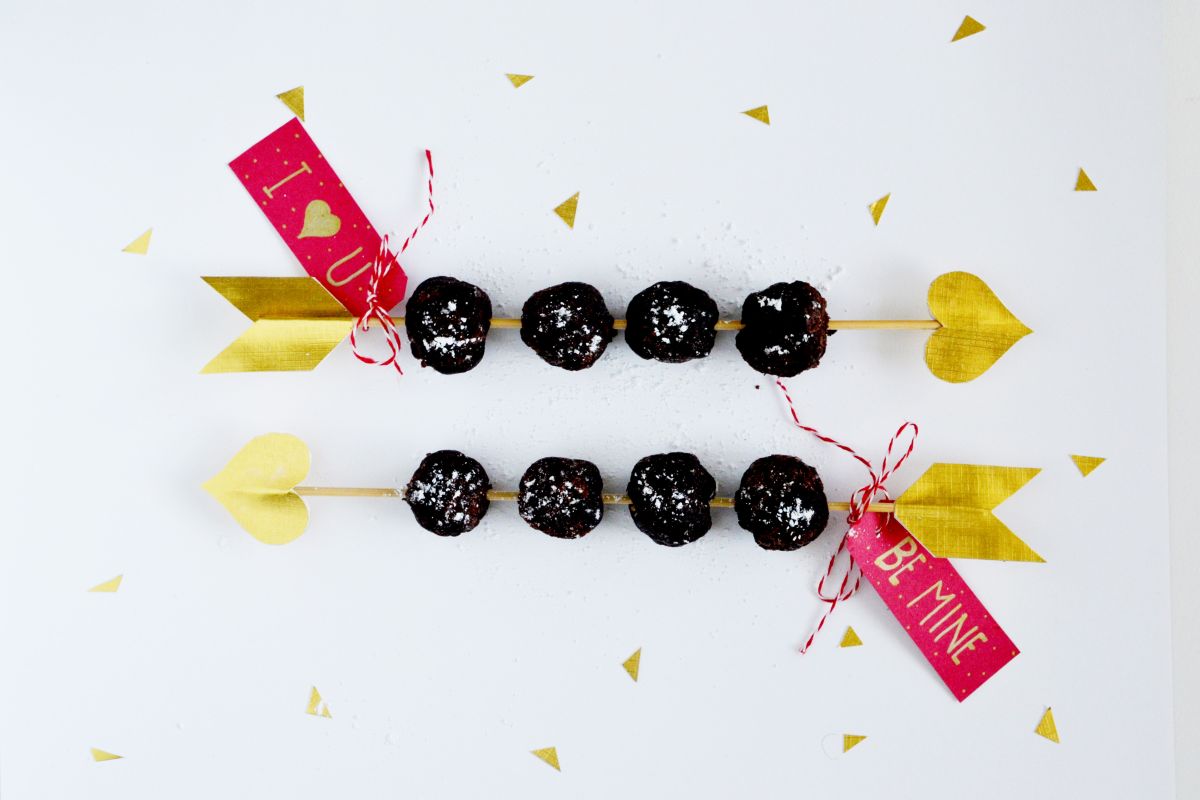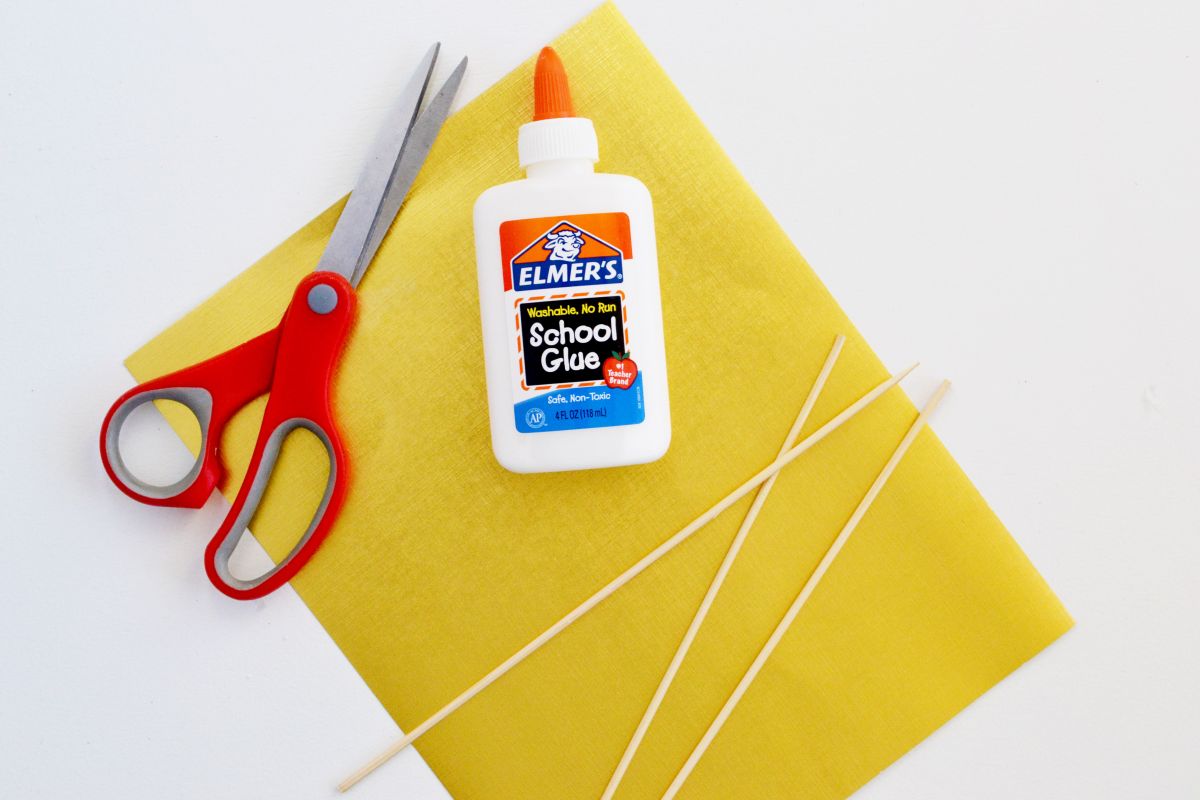 For this DIY, you'll need:
Gold foil paper (or any thick paper of your choosing)
Bamboo skewers
Scissors
Glue
Pencil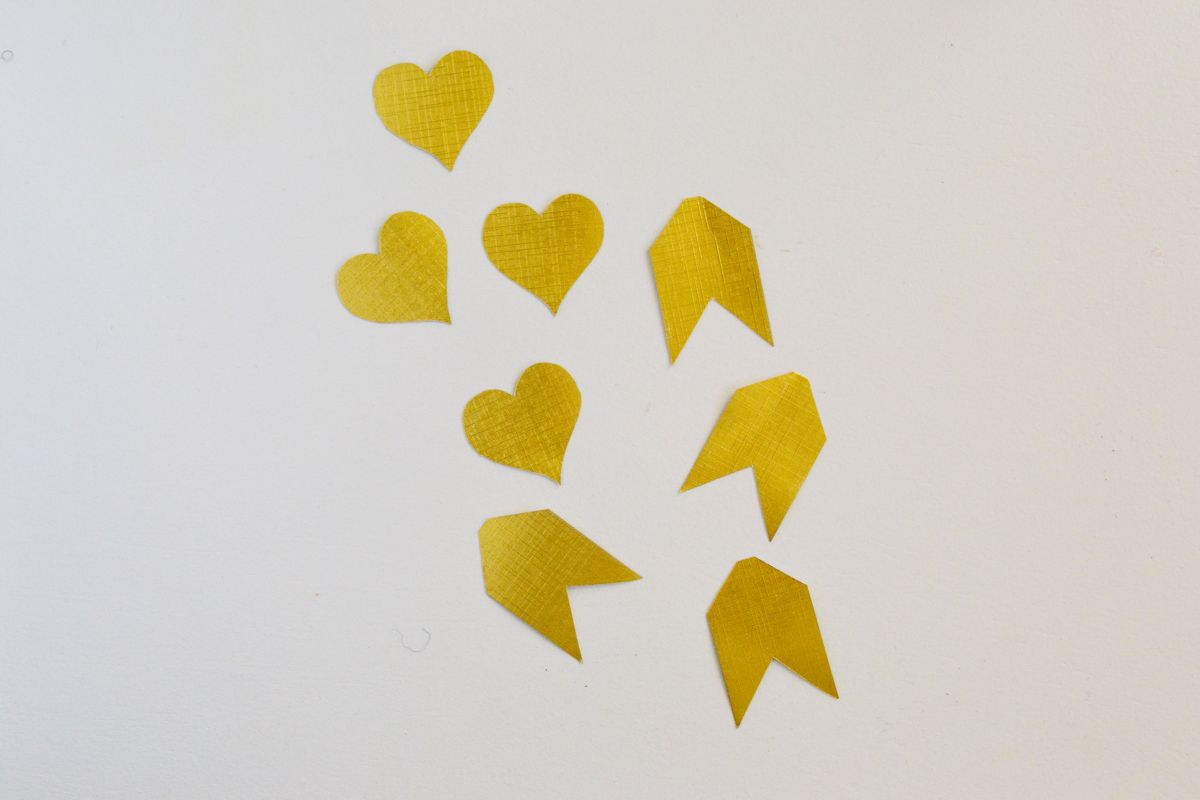 You first cut out the shapes to the arrow. Hearts for the head, and basic arrow tails. I pretty much eyeballed this part. You could print a heart from your computer, trace it on the paper, then cut it out, or if you're really great with drawing, freehand it. For one skewer, you'll need 2 hearts and 2 tails.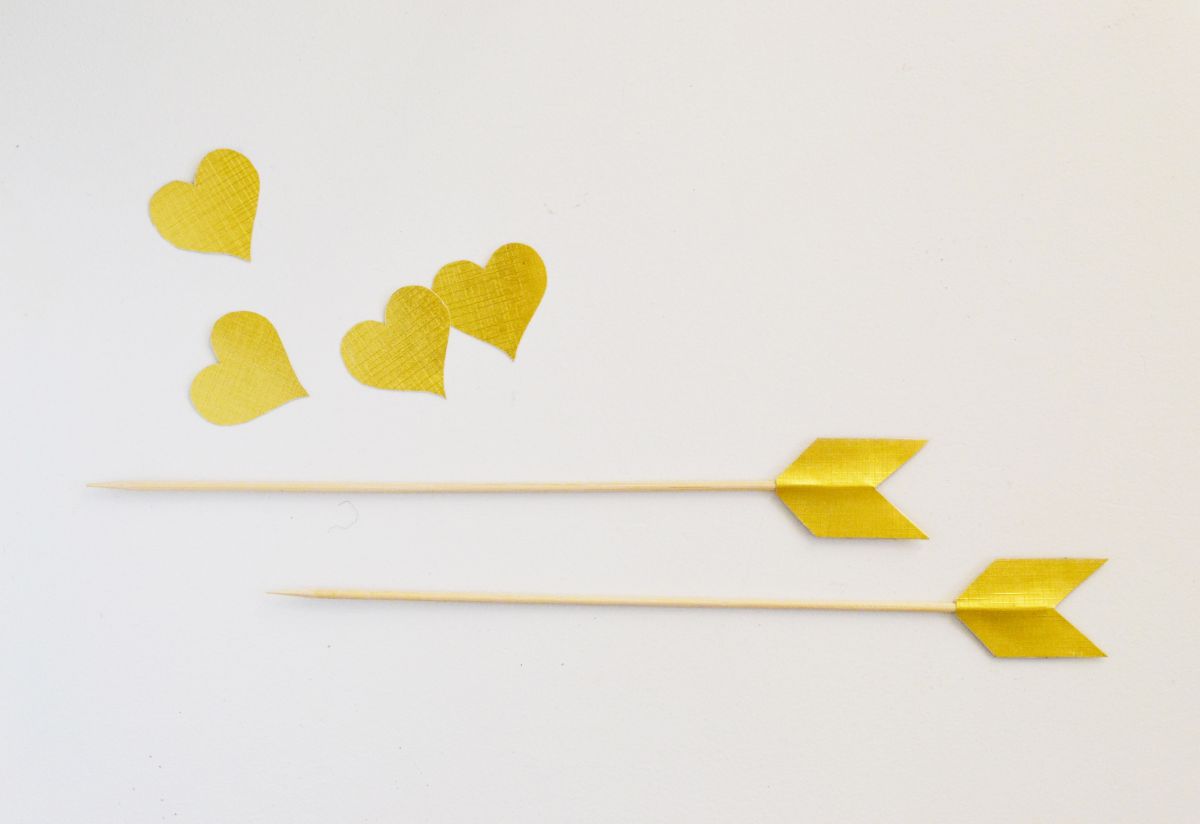 Start with either the tail. Sandwich the two tails together, with the decorative side of the paper on the outside and the skewer in between. Glue them together at the non-pointy end. You'll need the pointed side to slide the dessert on. I found that basic white glue works fine for this part. Even a glue stick would do well.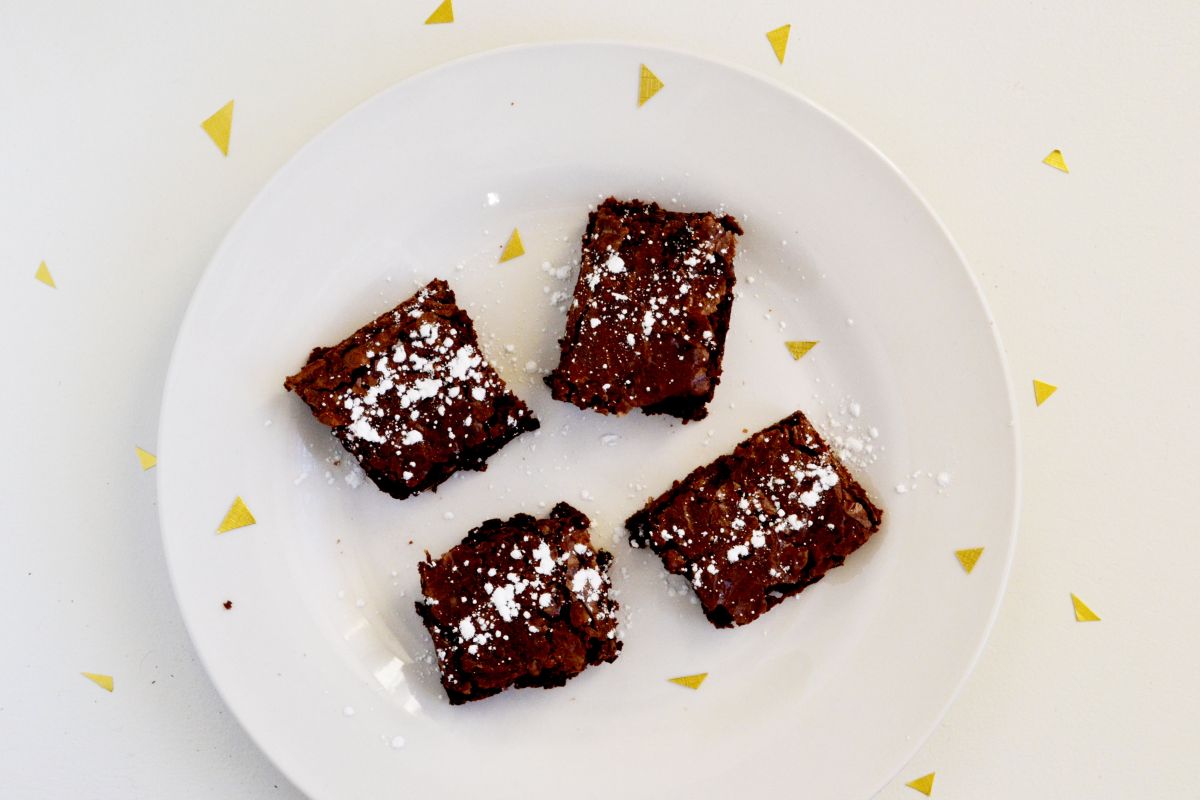 Make your brownies! While they are still warm, take small sections of the brownie and roll them into a small ball. Slide them on the skewer.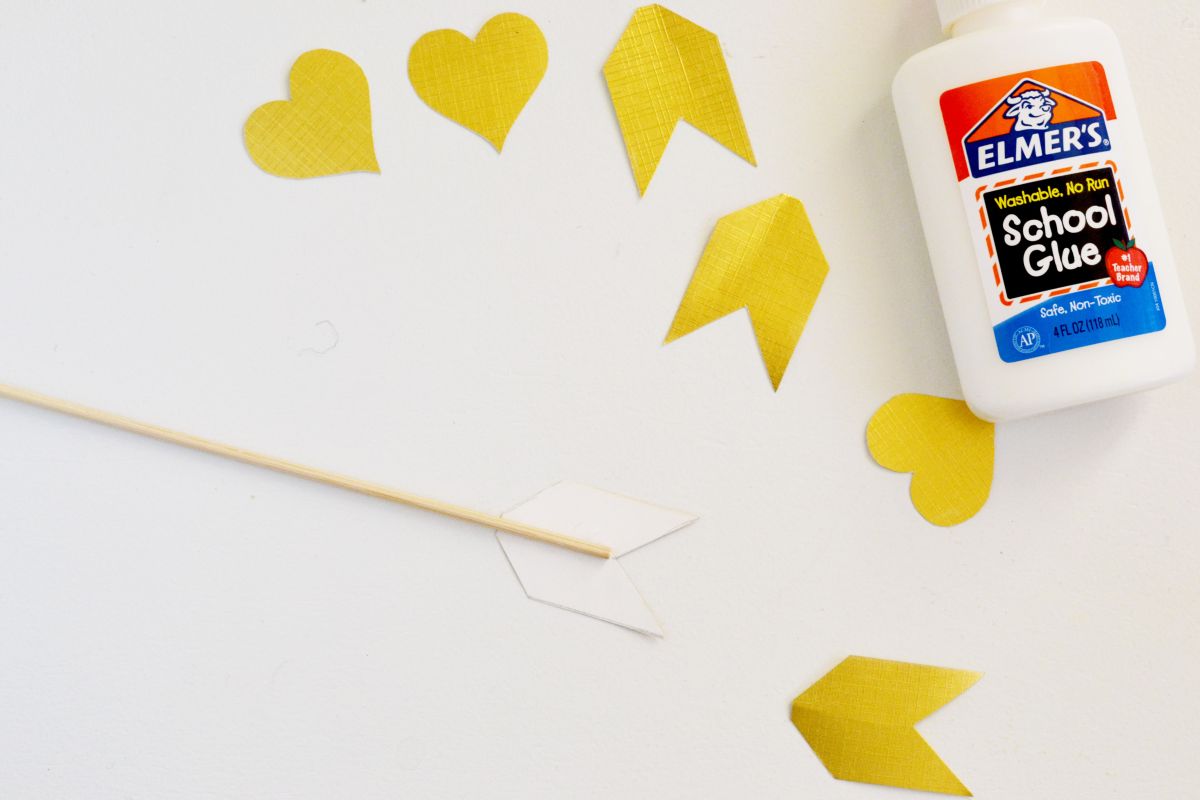 Just as you did with the tail end, sandwich the head of the arrow on the skewer once you've put all the desserts on. Sprinkle your desserts with powdered sugar for a little more fun.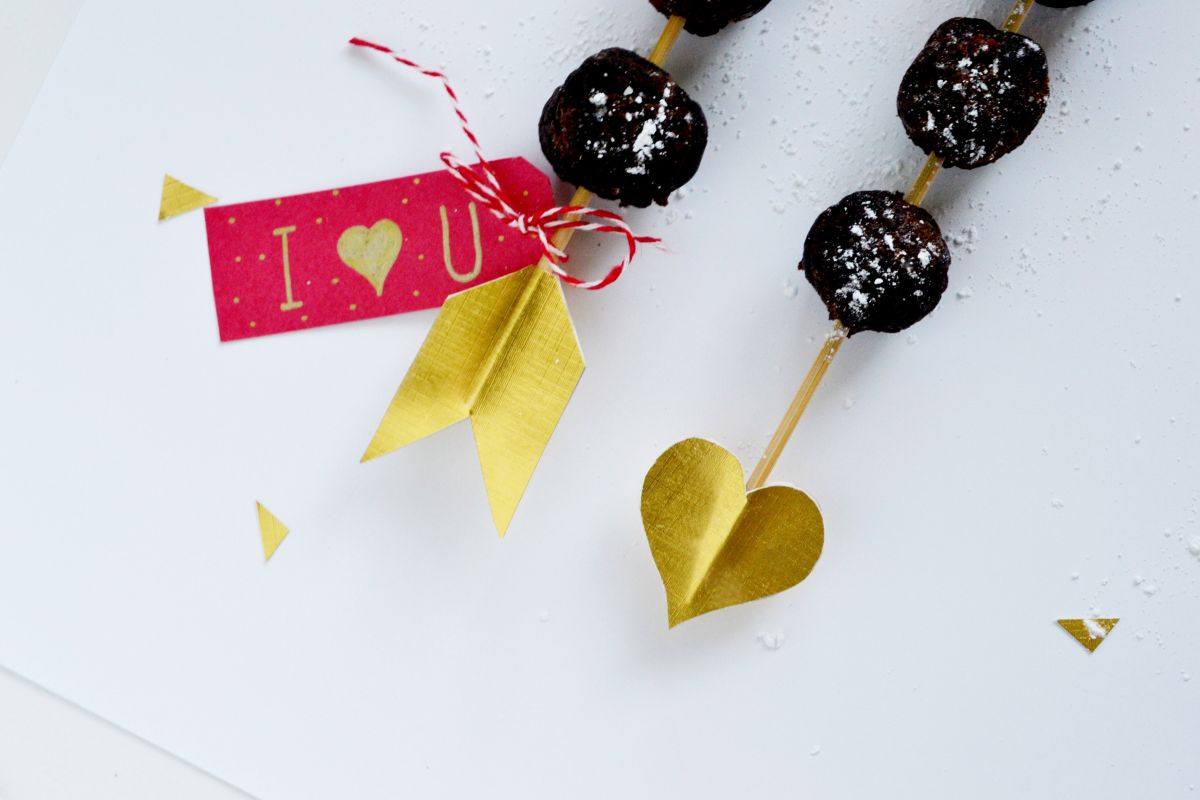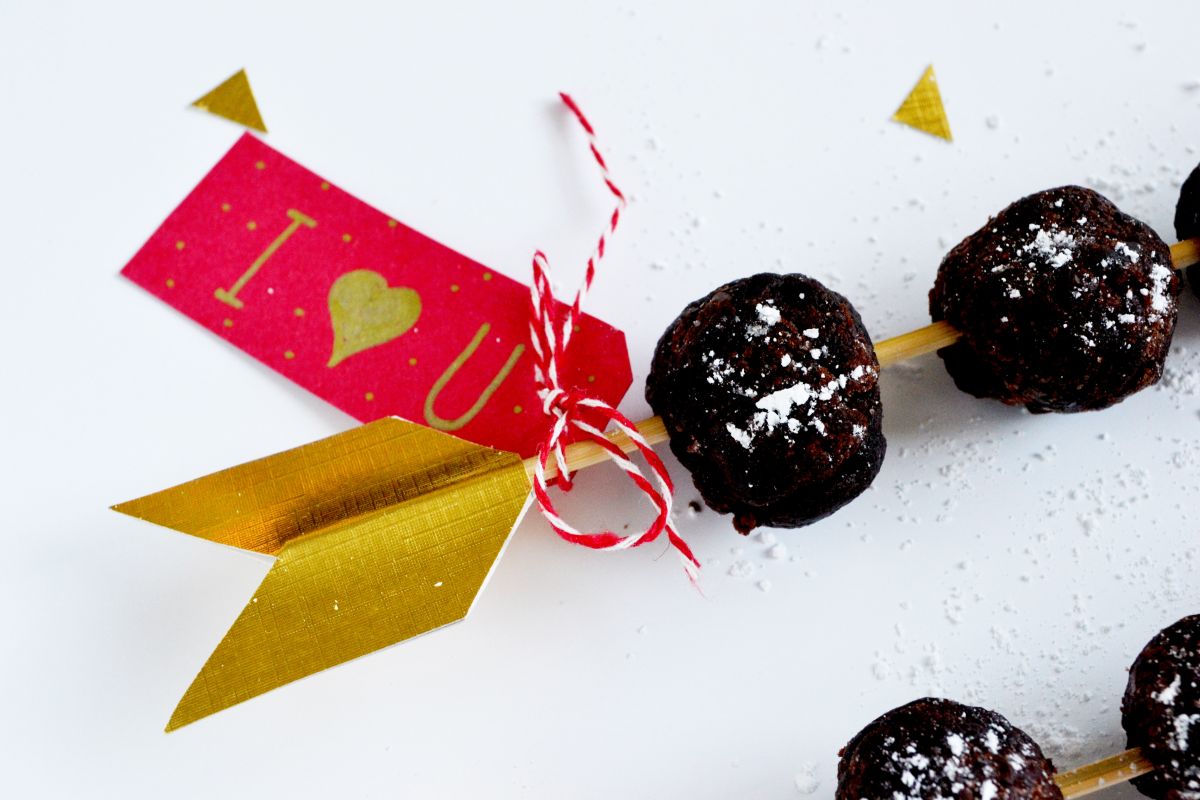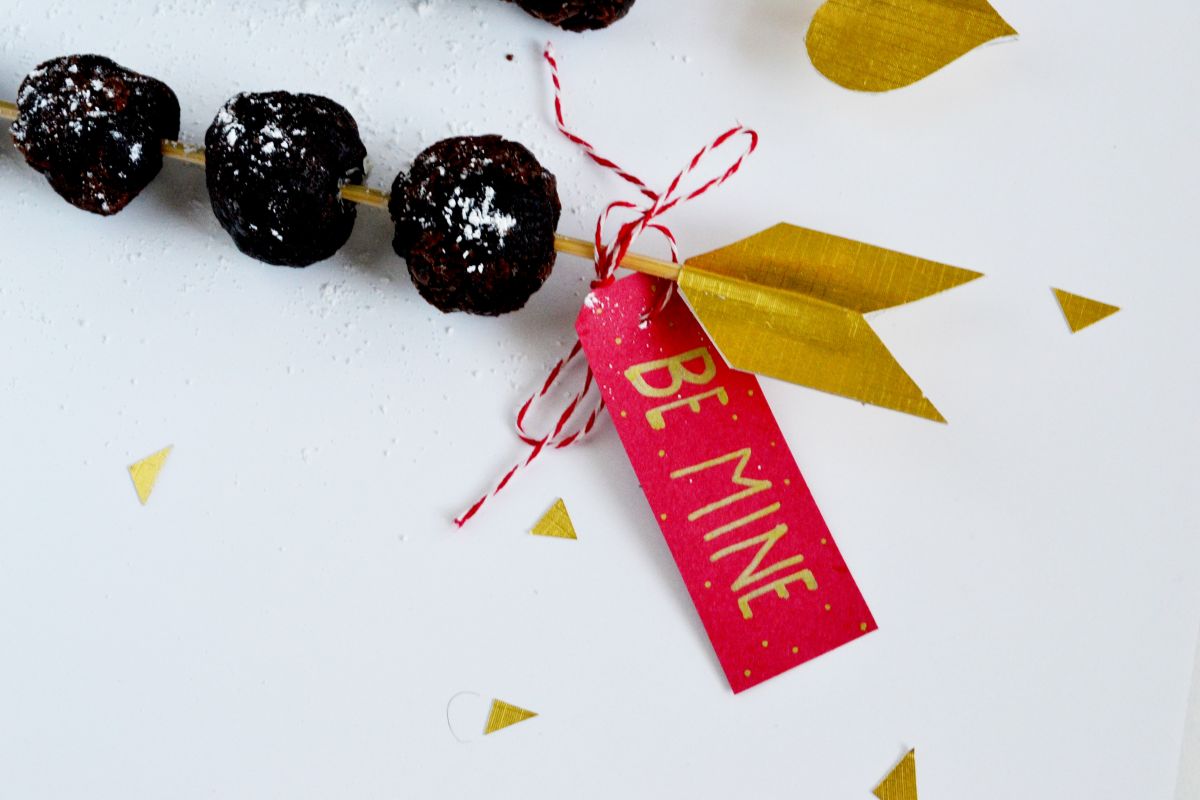 If you want, add a name tag or Valentine's Day note to the end of the arrow. Finally, serve on a platter at your Valentine's Day party!