DIY Cob Web Projects for Halloween
When we think about Halloween and making decorations when we were kids, we always remember our favourite part of both of those things being the fake cobwebs we saw all over our house, porch, and neighbourhood in October. Now that we're older and have kids of our own, not much has changed; putting up fake cobwebs and helping our kids make spider web inspired crafts is still something we have a total blast with all month long! Lucky for us, our kids are totally enamoured with the spooky look of spider webs too, so they're always ready to craft with us on a chilly afternoon or after school when their homework is finished.
By this point, we've tried just about every cobweb themed craft in existence, but that's never stopped us from scouring the Internet looking for more ideas. Just in case you and your kids like spooky spider webs as much as we do, here are 15 of our favourite cobweb crafts that we've tried so far!
1. Paper plate and yarn cobweb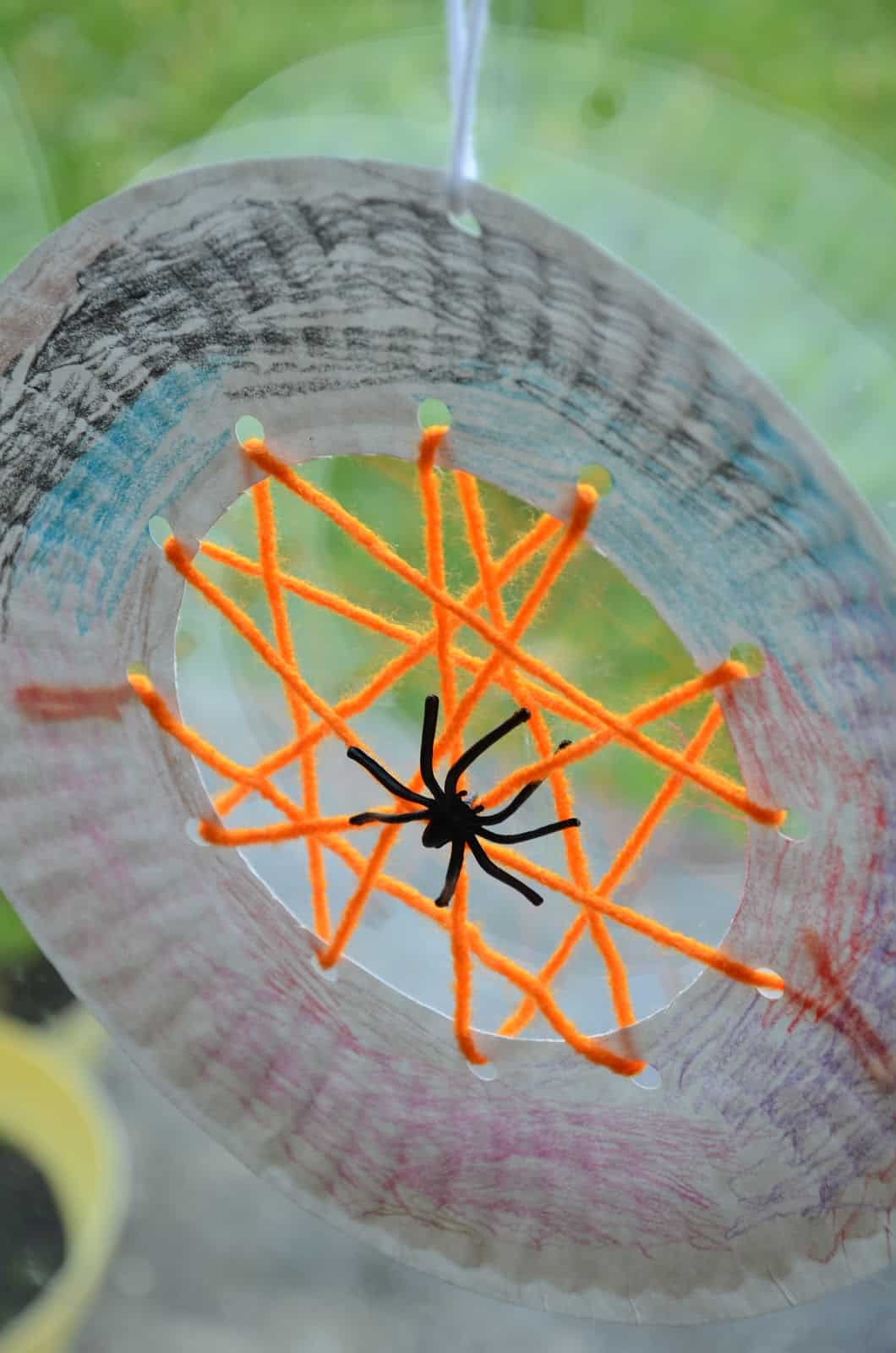 We love making paper plate crafts because there are so many different kinds of things you can create and our kids always get a kick out of transforming something regular and everyday into something funky instead. We particularly love this idea yarn woven spider web idea from No Wooden Spoons because we're avid knitters and crochet enthusiasts, so we always have lots of yarn lying around! This tutorial shows you how to cut out the middle of the plate, punch holes around the edge, and thread yarn through however the kids please in order to create a web pattern all the way across the middle. Add a plastic spider once the weaving is done to really hit the design home!
2. White glue and loose glitter cobwebs
Have your kids always had a huge love for sparkly things and enjoyed working with glitter at every opportunity? Our little ones always manage to make a huge mess whenever we let them use loose glitter, but they're always so happy during the crafting process that we don't really mind if our kitchen floor is sparkly for weeks after, no matter how well we try to clean it. We have a feeling, then, that your kids will love this sparkling cobweb idea from Ten Kids and a Dog. Help them trace out the shape of a web onto construction paper with white glue that will dry clear and then sprinkle loose glitter in whatever colour they please over the glue. We like the idea of using black paper as a backing so the shade of glitter you use really stands out!
3. Spider Man style shooting cobwebs
Okay, we know that this crafting idea isn't technically just a Halloween craft, but October is all about dressing up and transforming yourself into something you find cool, right? Then why not make Spider Man style cobweb shooters anyways? We actually made these with our kids last week and they have yet to go a day without strapping them on and pretending to shoot each other with imaginary globs of webbing. Sdik Rof Creativity shows you how to use fun coloured cardstock and plastic drinking straws to make a wrist cuff that actually will launch a bent white straw like Spider Man launches cobwebs from his suit.
4. Technicolour spider web drawings
Perhaps your kids' favourite kinds of DIY and crafting projects are the ones where they get to paint because they love bright colours so much and will take any opportunity to use cheerful shades, even though Halloween is typically spooky and dark? Then perhaps they'd love to try their hand at these beautiful cobweb murals by Learn With Play at Home! They show you how to draw the shape in thick black marker that will withstand being filled in with water colour paints so that all kinds of bright colours can be included. We like the darker, spookier version they created with the black over wash too!