15 Incredibly Delicious Thanksgiving Side Dishes
When it comes to Thanksgiving dinner in our house, the turkey is undoubtedly the star. Because we have some family and friends that don't like or eat meat, however, we always make sure to make some extra awesome side dishes as well! Besides, who doesn't love a lot of selection, especially if it adds a lot of flavour?
Just in case you're on the hunt for some especially great Thanksgiving side dishes for this year, here's a list of some of our favourite recipes that we've either tried over the years or simply can't wait to tuck into when we make them this year!
1. Root vegetable gratin with Gruyere
If you ask us, root vegetables are totally underrated. There's just something so homegrown and delicious tasting about them, especially when they're prepared just right! That's why we loved this root vegetable gratin from Wholistic Woman so much! They show you how to combine parsnips, sweet potatoes, celery root, thyme, and parsley with heavy cream and Gruyere cheese to really tie everything together.
2. Bacon and brussel sprouts
We've honestly always loved Brussel sprouts, but we know that they get a bad rap. In our house, we're actually the only ones who would originally eat them! Getting the kids to even look at them was a struggle until we found this game changing recipe from Jaime Loves Stuff. They show you how to make roasted Brussel sprouts with bacon so that the sprouts take on some of that delicious familiar flavour. Even our kids couldn't resist these ones!
3. Monkey bread stuffing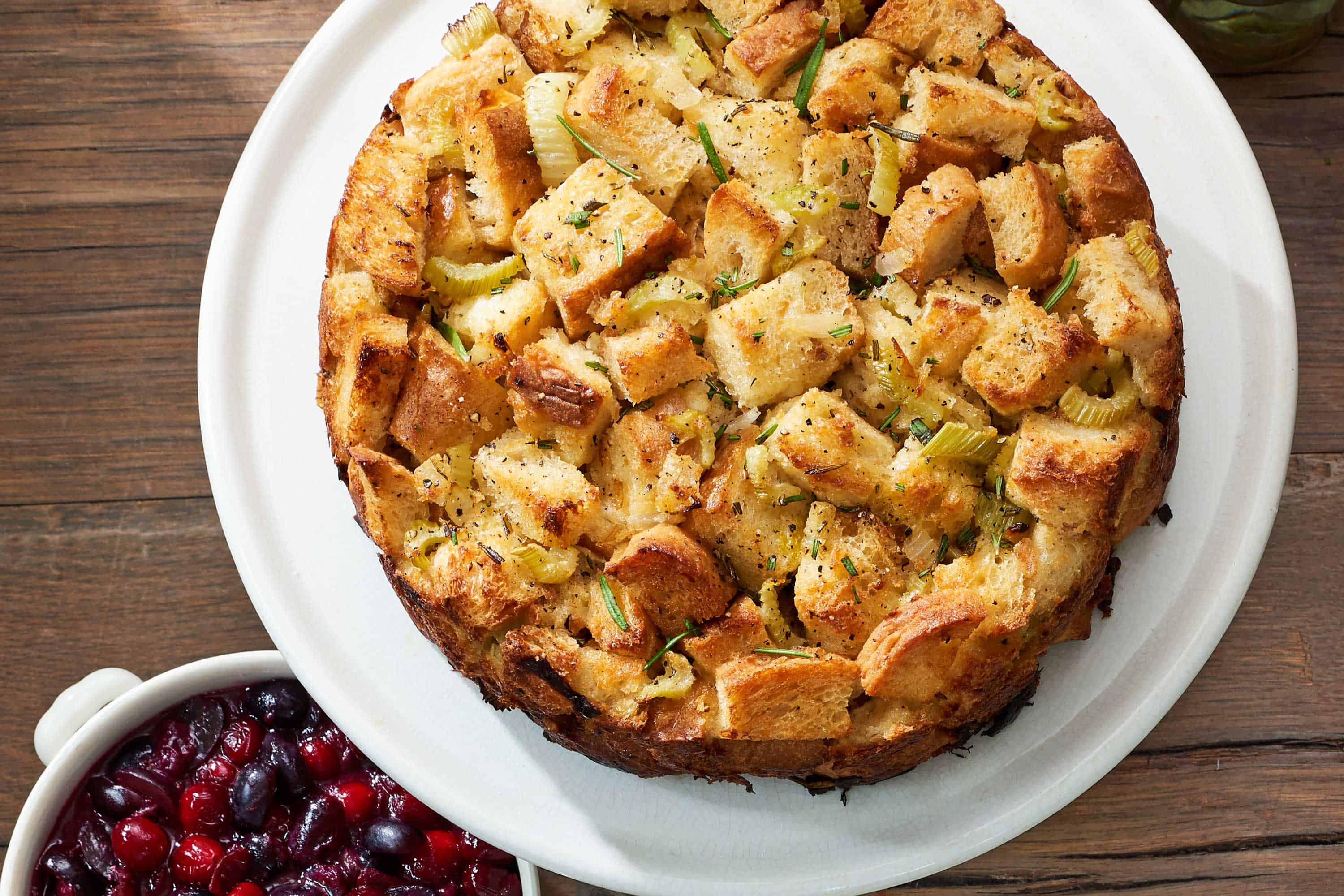 Just in case you've never had monkey bread, it's like a pull-apart recipe that's great for sharing. We actually make sweet or dessert monkey breads most often, but we love those so much that we were completely intrigued by this stuffing version from Country Living! We made it last year and we're happy to report that it tastes just like traditional stuffing, so you're still getting that great flavour. It just serves a little different and our kids thought it was a lot of fun!
4. Foccacia with roasted squash
Do you like to make sure you serve some type of bread with your meal every year but you've done so many years of just plain bread and butter that you're kind of over that idea and looking for something new? In that case, we wonder if you'd prefer to combine your bread dish and one of your vegetables to make an awesome side to your entrée! Check out how Food and Wine made a version of focaccia bread that features scrumptious roasted squash.