15 Last-Minute DIY Halloween Costumes To Whip Up
Are you having some trouble finding the perfect Halloween costume this year? Don't worry, we've got you covered. You don't need weeks of planning and prep to make something special for the costume party come to life. Instead, with these 15 Last-Minute DIY Halloween costumes, you'll have no trouble finding one that strikes your fancy and one that you can whip up in no time at all!
1. Black Cat
Super easy to whip up in a day, this black cat idea from PopSugar is such an adorable option! All you need are some black clothes, black makeup and a pair of ears to top it all off! Go the extra mile and add a black mani and pedi to the mix too.
2. Burglar
Check out this charming and stylish burglar costume from Sarah Sherman! Grab some black pants, and a bout of stripes to start it all off. Add some gloves to the mix, a "money bag" and a mask – BOOM! – you'll be robbing banks in no time.
3. Poptart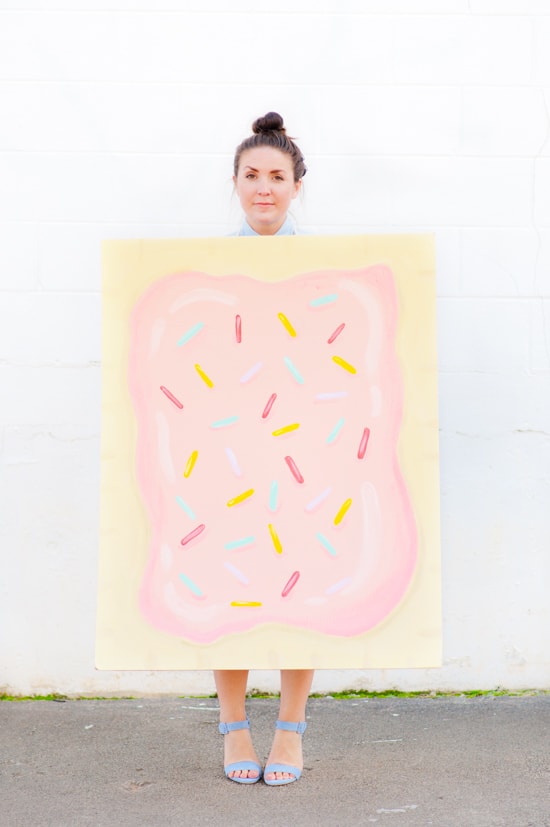 You could always go as your favorite snack. That's what the ladies over at Paper & Stitch did. Take the leap and check out how to whip up a pop tart costume in just one afternoon.
4. White Rabbit
We're loving this sweet and fashion-forward take on the white rabbit from Alice in Wonderland too. Color Me Courtney gives us the school on this chic ensemble. From the ears to the tailored red blazer, you can be in costume and in style all at the same time.
5. Medusa
The Joy of Fashion had a lot of great inspiration up her sleeve. And this Medusa look may be one of our favs. Run to the store to grab some small, plastic snakes for your hair and check out your summer wardrobe to complete the rest.
6. Mime
Simpler to the burglar costume, this mime costume from Sarah Foresaw can be whipped up by just a visit to your own closet. Some black, some stripes and a beret (that you can certainly find at a thrift store) is all you need to get started. Now, just grab some gloves and black lipstick to finish off the rest.
7. Wednesday Adams
One of the most classic and easiest costumes to pull off, we're loving this sweet take on Wednesday Adams from LP. A little black dress, easy makeup, and some low, braided pigtails are the foundation to the entire outfit. Make sure you don't use any blush or lipstick – Wednesday was always quite pale!
8. Party Animal
Here's a "punny" costume idea from our favorite inspirers over at Studio DIY. Grab some animal print clothes and then top it off with some ears and a party hat. You'll win most clever costume and you'll be the biggest "party animal" at the event!
9. Frida Kahlo
Colorful clothing and an eyebrow pencil will have you looking like the gorgeous Frida Kahlo in the blink of an eye. Check out the inspiration over at Krystle DeSantos. And you may want to DIY a flower crown to finish off the look!
10. Mason Jar
Isn't this mason jar adorable? It's always funny going as an inanimate object! And you can learn how to make this in a jiffy with a little bit of help from the DIY Network.
11. Bat
Flap your wings over to She Knows and learn how to whip this up before the big party! Take your LBD to the next level – the Halloween level – and turn yourself into a sexy bat for your night out. Grab your favorite pair of black pumps and some red lipstick to finish it off.
12. Unicorn
A sexy unicorn is quite easy to prep for as well. All you have to do is create a horn and get creative – and colorful – with the rest of the ensemble. Check out the details of this one over at YouTube.
13. Minnie Mouse
Minnie Mouse is a classic costume idea as well. And it's easy to prep and DIY for too. We're loving this rendition of our favorite Disney darling from I Am Stylish-Ish – you can't forget the yellow shoes!
14. Lumberjack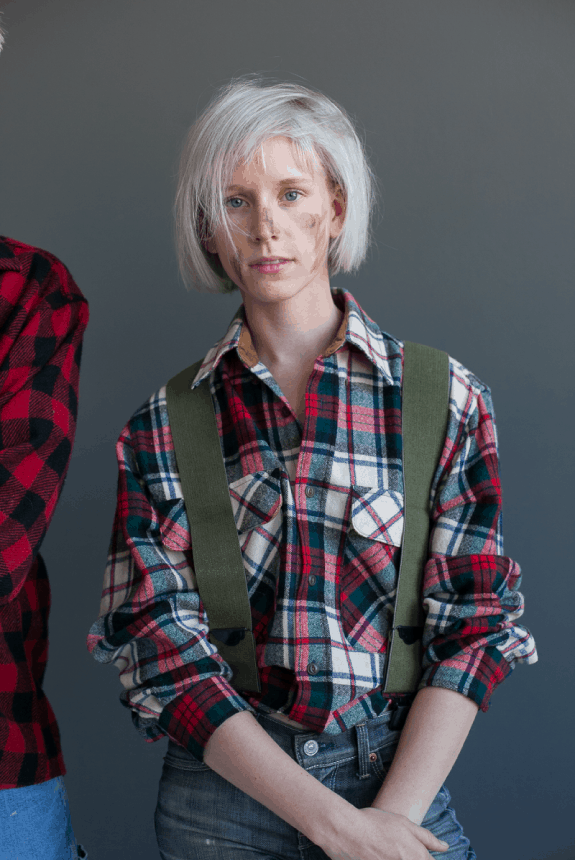 Men and women alike can create their own lumberjack costume in a jiffy! All the details are over at Say Yes! But we're loving how we can utilize our favorite plaid, our favorite jeans and just rub some dirt on our faces and get the job done.
15. Taxidermy Deer Head
The Merrythought has a unique – but still easy and quick – costume idea for us to get excited about. Turn yourself in to a taxidermy deer head! The makeup is so fun and you'll get a giggle out of everyone at the party.