Add interest to any wall in your home with this pretty DIY 3-D flower artwork! I am always on the hunt for unique pieces of artwork. However, my budget never allows me to purchase anything too fancy. Online art boutiques are a great place to find inspiring artwork, but I always seem to find my way back to Pinterest looking for something more affordable I can DIY myself.
At a recent trip to Target, I was wondering down the artwork aisle and spied a cool 3-D piece of artwork.  The design was a flower that had petals that looked like they popped off of the page. I grabbed the frame to get a better look at it. After studing it for a few minutes, I realized it was just cut paper with the edges curled forward. Cool, huh? I knew I can create my own version for a lot cheaper than the $50 piece of artwork I saw. So, I set out to create my look for much less!
Supplies:
White Cardstock (12×12 )
Colored Cardstock (12×12 )
Flower Stencil (12×12 )
Shadowbox Frame (12×12 )
Craft Knife
Cutting M
Here's how to create your own 3-D Flower Artwork:
Place your stencil on top of your 12 x 12 paper and begin tracing the design.
Continue tracing until you've filled in the entire stencil design.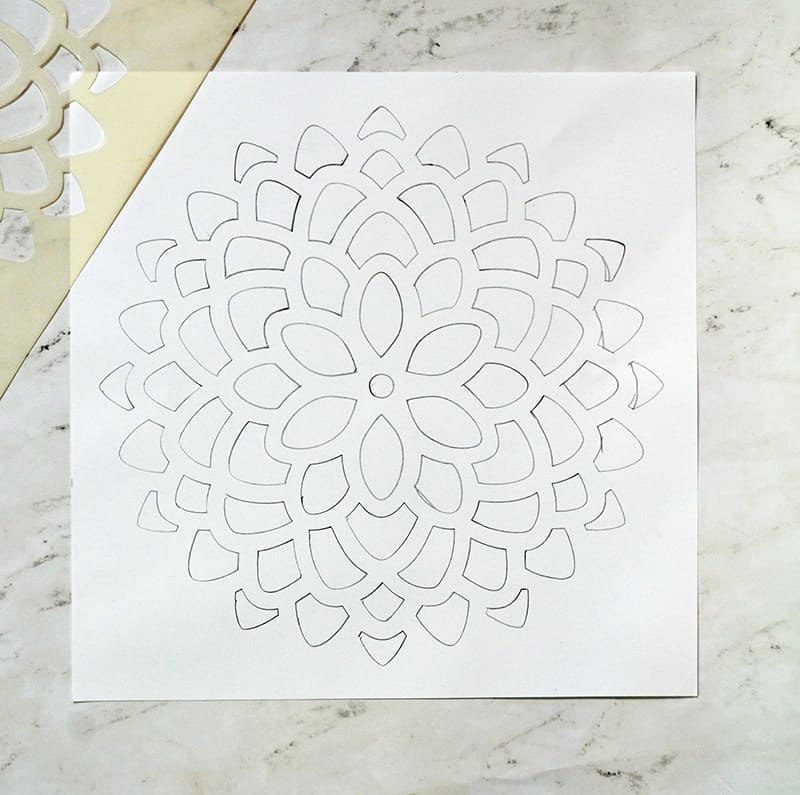 Lay your paper on top of your craft mat and use your craft knife to cut each petal. You'll want to cut just the top portion of the petals; don't cut the bottom section.