These 15 Storage Pieces Are The Best Way To Organize Those Toys
From the playroom to the bedrooms, it's easy to have piles of toys in each space when there's kiddos in the house. Fortunately though, there are tons of different ways to store them until playtime comes to call. These 15 storage pieces are some of the best ways to get all of those trinkets, dolls, blocks, games, and more put away and organized for good. Let's have a look, shall we?
1. Hopscotch Storage Bench
We start off this bout of inspiration over at Hayneedle with this easy toy bin that allows you to separate in style. This works in all corners of the house to. From the kids' play room to the living room, it's chic and neat without any fuss.
2. Rectangle Striped Bin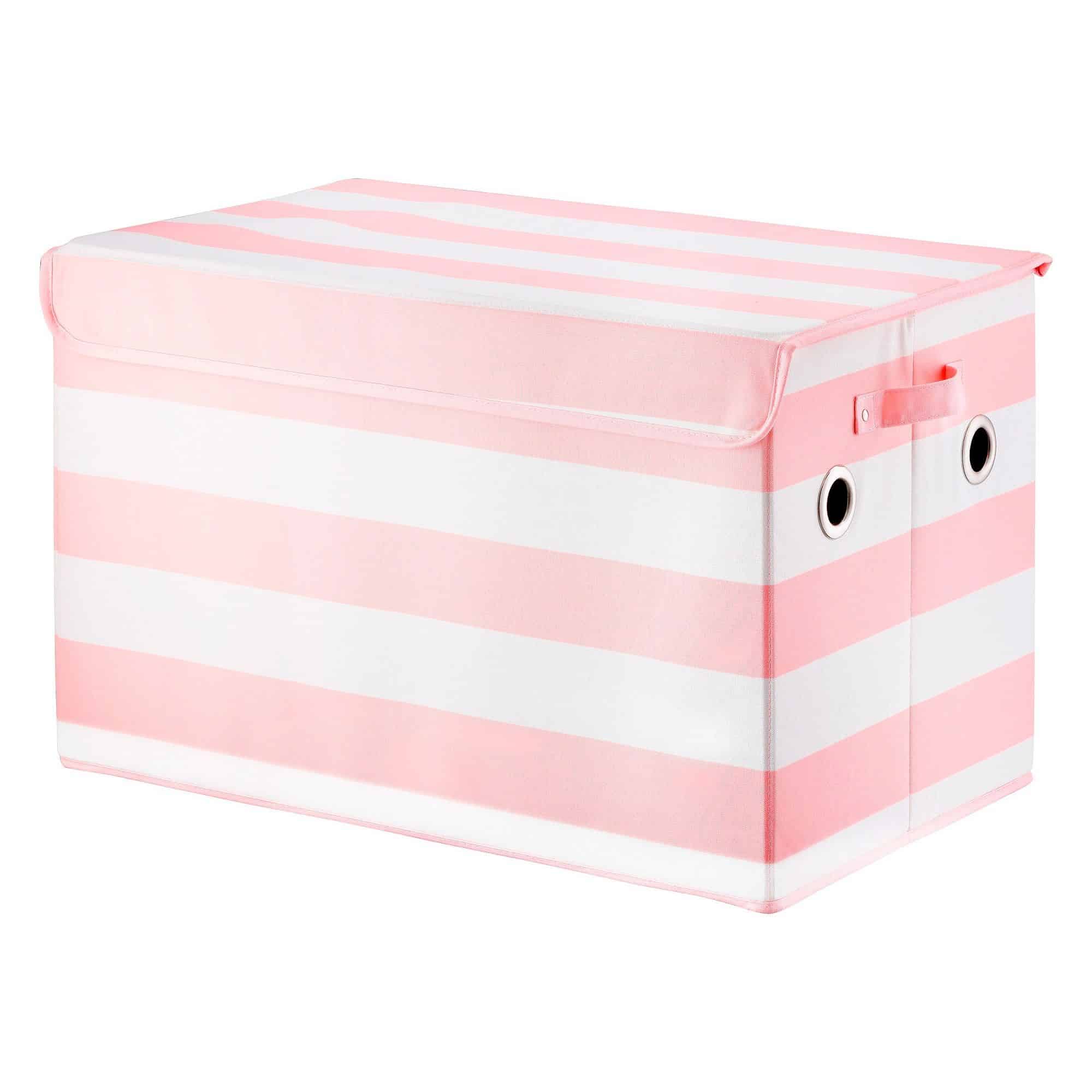 If you're looking for a classic toy bin than this canvas piece from Target will be an absolute lifesaver. It's charming, easy to move around, and it holds to much! If you need a place for all of the "odds and ends," then this will certainly do the trick.
3. Emily & Meritt Canvas Pom Pom Storage
We're really loving these chic, pom-pom accented canvas bins from PBK. They're sweet, they're versatile in terms of style, but also in terms of how to use them as well. Take the leap now to check out the details even further.
4. Honey Can Do Kid's Toy Organizer
An oldie but a goodie, this kind of toy organizer has been around for quite some time. But it's been around a while because it works so well! Check it out over at Walmart – it also comes in a pink edition!
5. FLYTTBAR Toy Trunk