15 Thanksgiving Desserts You've Gotta Leave Room For
We all love a slice of pumpkin pie with some fresh whipped cream on top, sure. But what about jazzing up the holiday sweets this year? Below we've found 15 Thanksgiving desserts you've gotta leave room for. Grab your elastic waist pants and prepare yourself for a slice of this, a scoop of that, or a bite of the best. All of these are inspired by the season and the holiday, and we're equally as sure that the entire family will enjoy.
1. Pumpkin Churros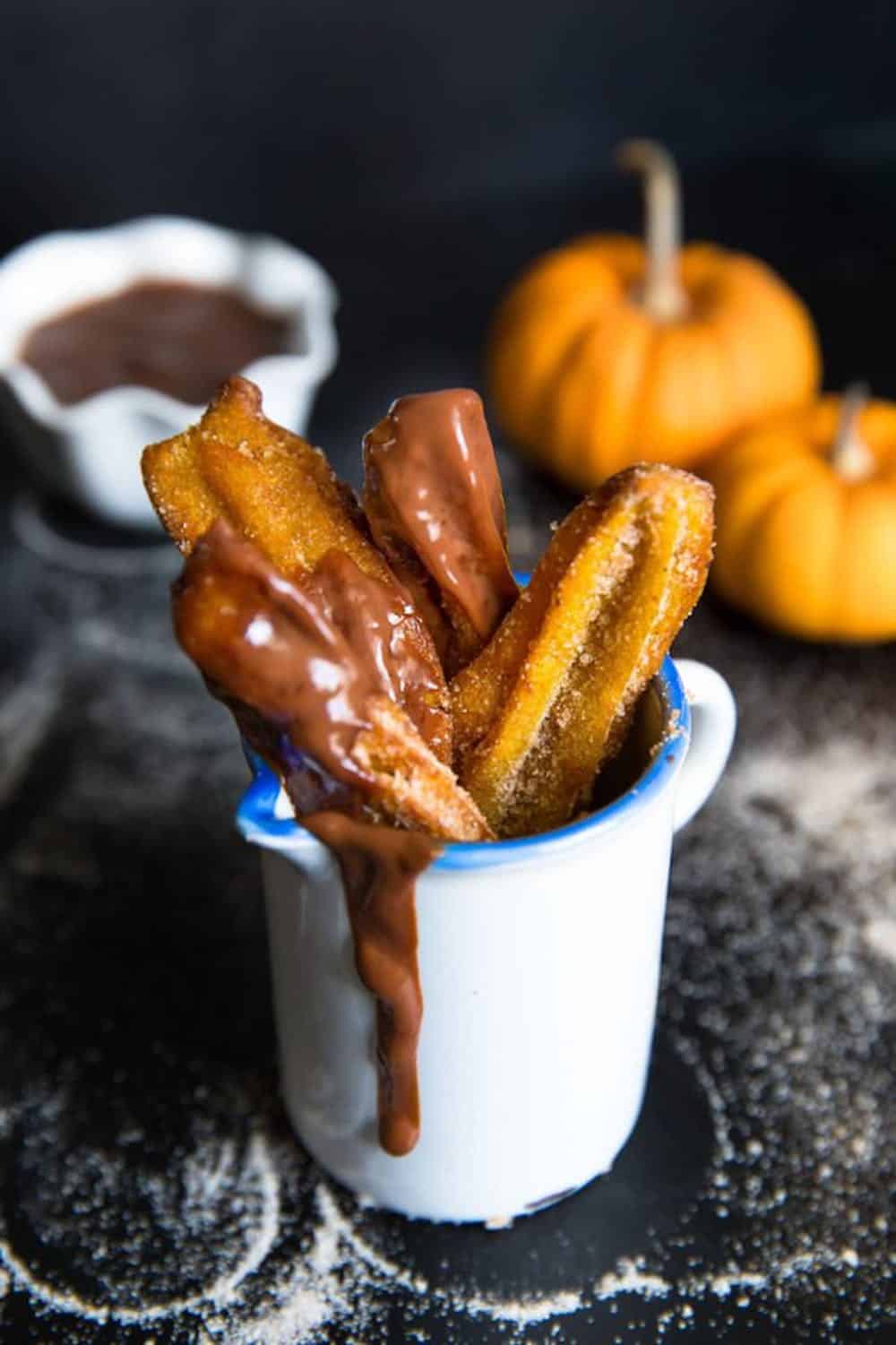 Yes, you can make churros with a hint of pumpkin flavor. Check out Broma Bakery for all of the details behind their creation. And please, don't forget to serve them up with some chocolate dipping sauce.
2. Chocolate Dipped Pears with Almond Crunch
Is your mouth watering yet? These Bakers Royale pears have so many layers of deliciousness to bite into. Chocolate, almond, and the juicy fruit itself, you'll want seconds of these.
3. Chocolate Turtle Apple Slices
These are actually really fun to whip up and super easy too. Grab the kiddos and have them help make these for everyone to take a bite of this holiday. Find the recipe at Mom Loves Baking.
4. Honey Pear Tart
Sally's Baking Addiction makes a honey pear tart that's obviously to die for. This evokes the flavors of the season but in less obvious ways than what we're all used to. There's a sprinkle of almonds on top that will finish off the tastes quite nicely.
5. Pumpkin Creme Brulee