Tasty Sorbet Recipes That Will Make You Want to Give Up Ice Cream for Good
When you're trying to eat right, sorbet is a lighter alternative to ice cream. This roundup of unique flavors will give you plenty of reasons to treat yourself all summer long.
Pomegranate Champagne Sorbet
This festive treat is wonderful for bridal showers, birthday parties, and other special celebrations. The Cookie Rookie explains.
Cosmopolitan Sorbet
A cocktail in dessert form, you can't go wrong with this unique sorbet recipe. Heather Christo has the recipe on her blog.
Blood Orange Mimosa Sorbet
If you love mimosas, this sorbet will be your new favorite dessert. Head over to Taming of the Spoon for the details.
Zinfandel Cherry Sorbet
Pair Zinfandel or your favorite dark red wine with sweet cherries and a hint of lime. Since cherries help you sleep better at night, this is the perfect evening treat! Blender Babes has the recipe.

White Peach and Rose Sorbet
Rose water is the secret ingredient in this elegant sorbet recipe. Heather Christo shares the details on her blog
Grape Rosemary Sorbet
Fresh rosemary is paired with grape juice in this vegan, fat-free, and paleo-friendly dessert recipe. Wallflower Girl has the recipe.
Blueberry Mint Sorbet
Use a homemade mint simple syrup to create this antioxidant rich sorbet. Visit Everyday Good Thinking to learn more.
Orange Basil Sorbet
Serve this treat in orange halves for a pretty presentation. Better Homes & Gardens has the details.
Pink Lemonade Lavender Thyme Sorbet
The delicate blend of flavors in this recipe will make it one of your new favorites. Learn more at Boulder Locavore.
Raspberry Coconut Mango Sorbet
Pairing three unexpected flavors together gives this sorbet something special. Minimalist Baker has the recipe.
Pineapple Mango Sorbet
This four-ingredient sorbet recipe is a snap to prepare. Two Peas and Their Pod explains.
Cranberry Orange Sorbet
Orange juice balances out the tartness of cranberries in this tasty sorbet recipe. Drizzle and Drip has the details.
Green Tea Sorbet
If you're having a dinner party, this light and refreshing sorbet works well as a palate cleanser between courses. Head over to Country Living for the recipe.
Coca-Cola Cherry Sorbet
This kid-friendly recipe is sure to be a hit with Coca-Cola fans of all ages. Divas Can Cook has the details.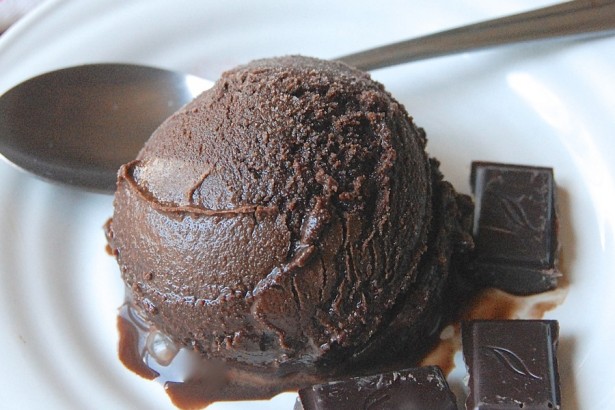 Dark Chocolate Sorbet
Fruity sorbets are delicious, but sometimes you just want chocolate. This rich treat gives you the flavor you crave with almost none of the fat. Head over to the King Arthur Flour blog to learn more.