Delicious Thanksgiving Dessert Recipes
Every year around Thanksgiving time, we find ourselves starting to crave the classic desserts, like apple, pumpkin, and pecan pie. Of course, pies aren't the only things you can make for this season, but they sure are delicious! In preparation for our big harvest time meal, we've been scouring the Internet in search of the very best Thanksgiving dessert recipe we can find overall, just to make sure we're doing things the best way and not missing out on anything particularly delicious this fall season.
Are you feeling just as intrigued as we are, if not more, about the idea of learning how to make new kinds of Thanksgiving desserts? Check out these 15 delicious recipes, flavour combinations, and tutorials that we've come across so far in this year's search!
1. Brown butter pumpkin pie
Are you the kind of dessert enthusiast who really enjoys making your homemade traditional favourites, but you're also totally open to putting a unique spin on them sometimes if you can find a recipe you really like the sound of? Well, if you're even half the pumpkin pie fan we are, then we'd definitely suggest taking a look at how Vice made this brown butter version that's practically irresistible.
2. Pumpkin spice layer cake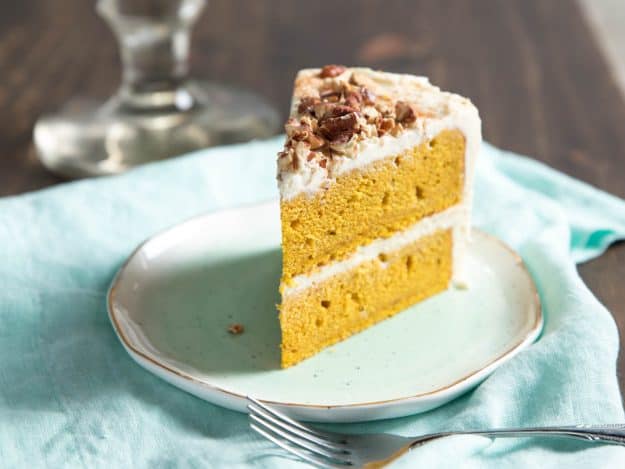 Did we really catch your attention when we started talking about the idea of making a pumpkin based dessert but you can't help wondering what else is out there besides classic pumpkin pie? In that case, we'd absolutely suggest taking a look at the way Serious Eats made this deliciously flavourful spiced pumpkin layer cake complete with creamy icing and a crumbled nut topping.
3. Traditional pecan pie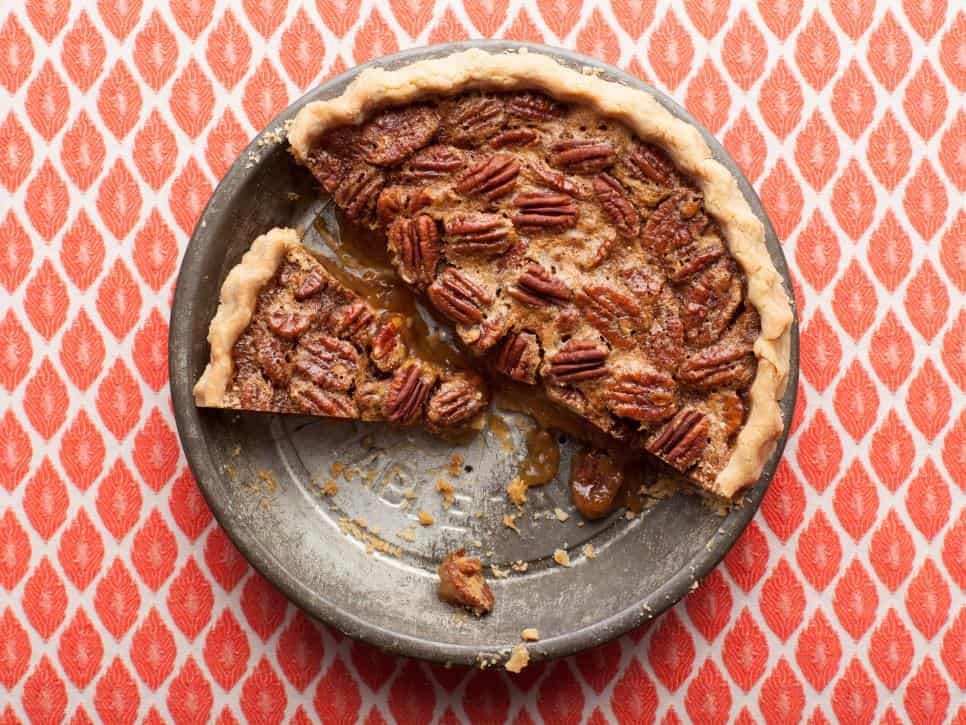 Are you actually a bit of a beginner when it comes to the whole concept of making homemade desserts so finding a good recipe for one of the classic pies is precisely what you'd like to do? In that case, we'd definitely suggest taking a look at the way Food Network outlines how surprisingly simply a traditional, timeless pecan pie can be made.
4. Gooey sticky toffee pudding
Just in case you're actually scrolling through our list looking for a recipe that tastes a little more rich and decadent than some of the things you've seen on our list so far, take a look at how Good Housekeeping made this mouthwatering sticky toffee pudding! They even show you how to make it even more deliciously gooey by adding a homemade caramel sauce.
5. Cheddar crusted apple pie
If you're an apple pie lover who has never actually tried enjoying your slice with a bit of cheddar cheese then we're very sorry to tell you that you've been missing out! You can remedy that situation in a really unique way by making this version of an apple pit from Martha Stewart that has the great taste of cheddar baked right into the crust for even easier serving.
6. No-bake pumpkin trifle
Are you still thinking about how much you love the idea of making a pumpkin dessert but you're a little bit pressed for time and also perhaps wondering what else you can make with your favourite fall flavour? Then maybe something like this recipe from Food Network for making a no-bake pumpkin trifle in just a few simple steps will be a little more up your alley!
7. Delicious praline turtle pie
Are you actually still finding yourself scrolling through our list and thinking about how much you do love seasonal nut pies, but you're just not sure that the classic flavour is quite how you want to do things this year? Then maybe you'd rather make something with a slight flavour twist, just to keep things interesting! This delicious praline turtle pie outlined step by step on The Girl Who Ate Everything is the perfect example of what we mean.
8. Rustic apple tart
Has your favourite idea on our list so far actually been that of making a slightly different version of your very classic apple pie but you're just not sure the cheddar idea you saw earlier on was really what you were thinking of? In that case, we'd absolutely suggest taking a look at how Rasa Malaysia got even more traditional with things and made this fantastic rustic apple tart instead. The technique is very old fashioned and perfectly textured.
9. Pecan pie cake
Are you actually still finding yourself totally enamoured with this whole concept of making something that has all the great elements of your favourite seasonal dessert but that presents it in a new way your family might never have tried before? In that case, if you're a total fan of pecan pie, we'd absolutely suggest taking a look at how Bird on A Cake made this decadently layered pecan pie cake instead!
10. Pumpkin crunch cobbler
Nine times out of ten, if we can't choose to have our favourite flavour of pie for any reason, than we'll usually choose the same taste and ingredients made into a crumble instead! That's why we loved this idea from Inside Bru Crew life so much, since we just might be the biggest pumpkin lovers around. Instead of making yet another pie for their dinner, they outlined the steps for making a delicious pumpkin crunch cobbler just as easily!
11. Maple cheesecake with roasted pears
In our house, as well as in many others we know, making a cheesecake is often a seasonal alternative to the usual pies. Even in that department, however, sometimes we like to get a bit creative beyond just to scope of pumpkin, no matter how much we adore its flavour! That's why this scrumptious sounding recipe from Martha Stewart for making a maple cheesecake with roasted pears caught our eye so well.
12. No-bake cranberry cheesecake
Did we actually really pique your interest when we started talking about the concept of making uniquely flavoured cheesecakes in place of traditional pies but you're just not sure you've seen the flavour that really speaks to you on our list so far? In that case, we'd absolutely suggest taking a look at how Good Housekeeping flavourful cranberry cheesecake that's super easy to make because it's a no-bake recipe!
13. Apple pie puffed pastry turkey
Are you actually quite experienced indeed in the world of baking, and pie baking more specifically, but you're just not sure that any of the options we've shown you so far on our list have been quite as challenging for your skills as they could be? Well, why not keep the flavour classic so you know everyone will love it but get really creative with the presentation? That's precisely what Food Network did here when they made this apple pie puffed pastry turkey and, luckily for all of us, they outlined the process nice and clearly for others to follow along!
14. Pumpkin cheesecake with gingersnap crust
Maybe all this talk of cheesecake really does have you convinced that a pumpkin cheesecake actually is the way you want to go but, if you're going to put in all the time and effort it takes to make it happen from scratch, you'd rather make it slightly more unique than usual too? In that case, we'd absolutely suggest taking a look at how Serious Eats made this scrumptious pumpkin cheesecake with gingersnap crust!
15. Awesome country apple fritter bread
Have you actually always been the biggest fan of desserts that have a much softer texture than pie but you're not looking for the smooth creaminess of cheesecake either? Then perhaps you'd get along a little better with a sweet dessert bread like this one outlined on The Baking Chocolates! They show you how to make a soft and fragrant country apple fritter bread that's so good our whole family went back for second pieces before they were even done their first.
Do you have another very favourite dessert that you love making for Thanksgiving dinner that's always a big hit but that you don't see on our list? Tell us all about it in the comments section or link us to the recipe so we can try it out too!