These 50 Sugar-Free Desserts Are Full of Flavor and Diet-Friendly Too
Whether you're cutting back on the sugar or have a dietary need that keeps you away from the sweetness, that doesn't mean you have to steer clear of something candied, baked or covered in chocolate. Let's have a peek at these 50 sugar-free desserts that are full of flavor while being diet-friendly too!
1. Peanut Butter Cups

Sugar Free Mom will teach your how to make your very own peanut butter cups – minus the extra bouts of sugar. Have one after dinner or pack a few for an afternoon snack!
2. Chocolate Avocado Pudding Pops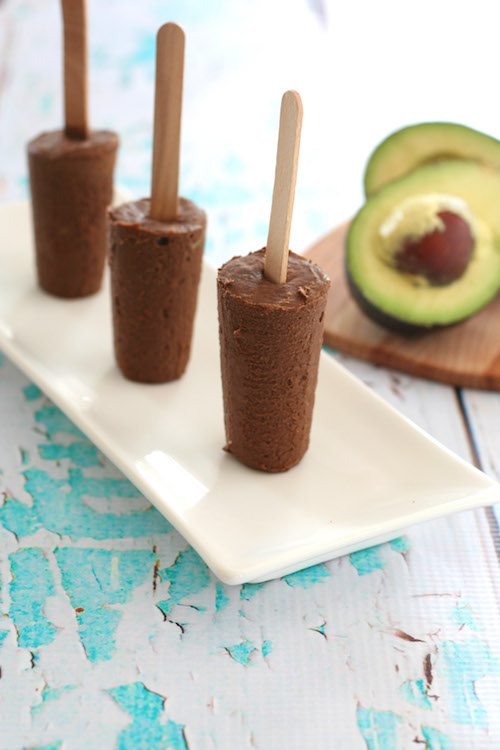 Over at A Sweet Life you'll find a snazzy recipe for some silky, chocolate avocado pudding pops. These are great to just pull out of the freezer and enjoy!
3. Raspberry Lemon Mini Vegan Cheesecakes

Pure Ella has all the details on these raspberry lemon mini vegan cheesecakes. They're great for parties or whip up a bigger version for the family to enjoy.
4. Chocolate Lava Cake

Who doesn't love chocolate lava cake? Learn how to make it without a ton of sugar over at Sweet As Honey.
5. Monster Cookie Dough Energy Bites

Life Made Simple whips up some monster cookie dough energy bites that are delicious and good for us too. Snag the recipe now!
6. Danish Strawberry Summer Pie
A Tasty Love Story makes a gorgeous Danish strawberry pie that we're drooling over too. Ignite Sunday brunch or a potluck shower with this beauty!
7. Tropical Mousse
Check out The Leafy Cauldron if you're looking for something a bit tropical with a  tart bite. This mango mousse – topped with raspberries – could be quite the special treat.
8. Gummy Bears
Desserts with Benefits shows us how to whip up some homage gummy bears – that are quite a bit healthier than what we're used to. Pack these for yourself or the kids!
9. French Silk Brownies
Natural Sweet Recipes has all the details surrounding the making of these French silk brownies. Show up to the bake sale or impress your guests with a batch!
10. Almond Butter Banana Cookies
Almond butter banana cookies are a great addition to afternoon tea or an evening coffee break. Dive in and grab the recipe from Living Well Kitchen.
11. Rice Krispie Treats
If you're a fan of rice krispie treats, you'll want to head over to Running With Spoons and learn how to create them in a healthier way. Check out the details and have them made by tonight.
12. Chocolate Cherry Chia Pudding
Pure Ella gives us a fabulous recipe for chocolate cherry chia pudding that will absolutely set fire to the dessert course. Whip this one up for your next dinner party.
13. Nutella Brownies
If you're a fan of Nutella then you'll most definitely be a fan of these Nutella brownies from Nicole Joy Inspire. Snag the recipe now.
14. Chocolate Peanut Butter Oat Cookies
Sugar Free Mom does it again with this batch of chocolate peanut butter oat cookies. They don't have to be baked and they're made with natural ingredients!
15. Raw Apple Pie

The Bewitchin' Kitchen makes a raw apple pie that's both beautiful to look at and delicious too. Bring this one to your next potluck party and wow your friends and family!
16. Honey Lemon Cake
Over at Donuts, Dresses and Dirt, you'll find this recipe for a simple honey lemon cake. And we can't help but think how wonderful a slice would be with a warm cup of tea or coffee.
17. Mocha Brownies
These flourless mocha brownies from hummingbird high are moist and smooth. They'll pair perfectly with a glass of milk and everyone will want to grab a bite.
18. Mint Dark Chocolate
Beautifully Nutty shows us how to make some dark mint chocolate. Fix a batch for the entire family to enjoy. A piece after dinner or a piece in the lunchbox could be an extra special treat.
19. Carrot Cake
And over at Cooking Hawaiian Style, they're showing off a classic recipe for carrot cake – but one that's gluten free, low carb and sugar free too. You can still get a taste of your favorite flavor!
20. Chocolate Peanut Butter Protein Shake
You'll find tons of inspiration over at Sugar Free Mom, including this chocolate peanut butter protein shake that can be served as dessert or as an afternoon snack!
21. Chocolate-Dipped Churros
You'll find a great recipe for chocolate-dipped churros over at Taste too. With less sugar, you'll be able to indulge a bit.
22. Double-Chocolate Cream Pie
And if you visit Oprah, you'll be mesmerized by this double-chocolate cream pie. This creamy delight is sure to make your family happy.
23. Maple Creme Caramel
Just one more time we're sending you to Oprah and this time it involves this fabulous maple creme caramel. Check it out!
24. Peanut Butter Fudge
Sweet Smarts is making some peanut butter fudge without a host of sugar. Make some as a DIY gift for friends or family, or just to enjoy yourself!
25. Chocolate Souffles
Thanks to Sugar Free Mom again, we can also learn how to concoct a sugar free chocolate shuffle. Everyone will be oohing and aahing over this one.
26. Cherry Chunk Cake
Spoonful of Sugar Free has a lot of great options too. And one of our favorites that we stumbled upon was this fabulous cherry chunk cake.
27. Strawberry Shortcake
Sweet Smarts makes a sugar free strawberry shortcake! You'll have to grab this one for the recipe box too, it's a classic!
28. Chocolate Peanut Butter Truffles
Yes, Sugar Free Mom does it again with this recipe for chocolate peanut butter truffles. Use them as edible gifts or as a piece to the brunch table.
29. Ultimate Chocolate Brownies
You'll want to snag this recipe for some ultimate chocolate brownies from The Whimsical Wife as well. You can indulge without going overboard.
30. Caramel Apple Crisps
Eat Drink Love spoils us all with this sugar-free caramel apple crisp. It's the perfect addition to our fall dinner table, don't you think?
31. Twinkies
Thanks to Desserts with Benefits you can also learn how to make homemade Twinkies without the sugar in a lower fat and gluten free version. Take a peek now!
32. Brown Sugar Cake
Brown sugar cake is a simple and delicious way to adorn your tea time as well. Let's Be Yummy has all the details.
33. Cake Batter Energy Bites
Pump yourself up with some energy with help from these cake batter bites from Desserts with Benefits. They're gluten free and vegan too!
34. Coconut Cake
PicNic makes a coconut cake that we're all dying to try. It's sugar free but has everything you need for the most perfect, sultry bite.
35. Vegan Jello
Even your jello could take a healthier, less sugar-filled spin. Check out Unconventional Baker and grab all the details.
36. Pumpkin Cake Loaf
it's hard not to be a fan of pumpkin. Satisfy your craving with this pumpkin cake load from Desserts with Benefits.
37. Red Velvet Cupcakes
What's special bout these red velvet cupcakes is the icing. This cream cheese spread is sugar free! Catch the recipe at Keepin it Kind.
38. Whole Wheat Apple Cake
This whole wheat apple cake from Sugar Free Mom will have everyone hoping for a slice. Serve it up to the new neighbors or as your special afternoon treat with herbal tea.
39. Oreo Cake
Purely Twins is wowing us with this fabulous Oreo Cake. With only 11 ingredients used in the recipe, you too can whip this up right at home.
40. Chocolate Truffles
The Healthy Chef will teach you how to make some sugar-free chocolate truffles! They're perfect for parties, gifts and more!
41. Chocolate Peanut Butter Fudge
Visit All Day I Dream About Food and get inspired by this low carb chocolate peanut butter cup dude recipe. It's quite decadent!
42. Lemon Coconut Squares
These lemon coconut squares from Unconventional Baker will be a great refresher to your palette. It contains no refined sugar and they're gluten free too!
43. Peanut Butter & Chocolate Cheesecakes
Peanut butter and chocolate cheesecake sounds like one of the most perfect desserts around. Learn how to whip it up at Naturally Sassy.
44. Little Pumpkin Pies
Little pumpkin pies sound like fun, don't you think? Snag the tutorial for creating these cuties over at Mia Lanina.
45. Chocolate Peanut Butter Chai Pudding Parfait
We've got another treat from Sugar Free Mom that we're drooling over. How does a chocolate peanut butter chai pudding parfait sound to you, fancy right?
46. Peach Strawberry Popsicles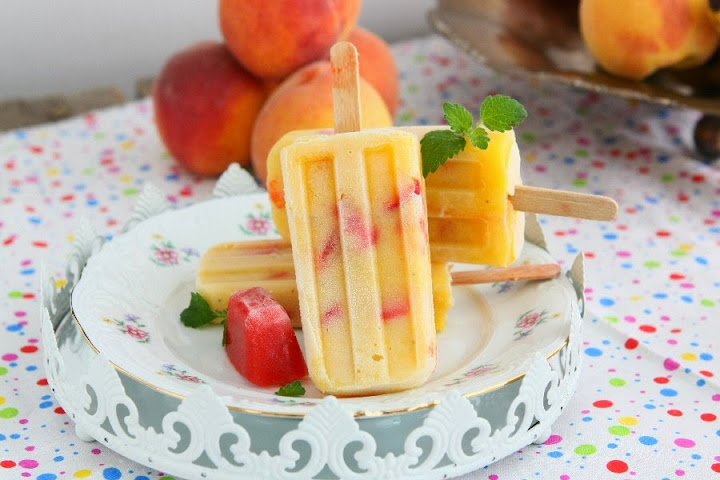 Cool off throughout the warmer months with this sweet treat. Learn how to make these peach strawberry popsicles with the help of Angie's Recipes.
47. Chocolate-Covered Strawberry Cheesecake
All I Do is Dream About Food blew us away with this chocolate-covered strawberry cheesecake recipe. This one went straight to the top of the must-try list.
48. Mini Mascarpone Berry Cakes
Texanerin makes some mini mascarpone berry cakes that are making us drool a bit too. They're adorable but we imagine the bite is just right.
49. Custard Mango Pie
Here's another more refreshing taste that we've decided to feature. Sweet as Honey gives us a great recipe for custard mango pie, and they're tiny!
50. Chocolate Peanut Butter Buckeye Cake
And finally we'll leave you off with this rich and delicious chocolate peanut butter buckeye cake from All I Do is Dream About Food. You'll want to dive right into this one.