Fun DIY Projects for Bath Time
Taking a relaxing night time bath after a long day at work or time spent in cold weather is one of our very favourite things to do. It's even better, though, when you've got all your favourite bath products there to really make sure you pamper yourself! Sure, you could buy things like bath bombs and skin scrubs at the store, but they're not always all natural in their ingredients. Homemade and DIY bath time recipes, however, usually are! That makes them perfect for people with skin or scent sensitivities. If we're being honest, we actually enjoy making our own products even we don't have any bath product allergies. It's just fun!
Check out these 15 awesome bath time recipes that will keep you busy and amused before your bath, relaxed during it, and feeling fresh after!
1. DIY bath fizzies
Martha Stewart guides you through the process of making your own bath fizzies! While it's true that the best part of these is, in fact, the part where they fizz in the water, that's not actually the only thing they'll do for your bath experience. These ones also make the water, the room, and you smell like great fresh scents like grapefruit. They'll even leave your skin feeling smooth after!
2. Coconut lime sugar scrub
You've probably heard before that you should exfoliate your face lightly to keep the skin clean, smooth, and even, but did you know that exfoliating the rest of your body is a great idea too? Natural sugar scrubs, like this delicious smelling coconut lime one from The Idea Room, will slough off damaged skin cells and keep your whole body looking its best.
3. DIY fresh lemon soap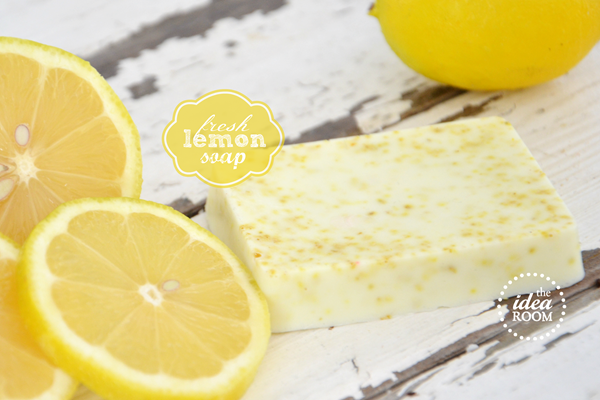 Did you know that you can even make your own soap? This is an especially good idea if you've been finding that your skin has been sensitive to store bought soaps or that their perfumed smell has been bothering you. We particularly love this homemade lemon scented bar from The Idea Room.
4. Homemade milk bath
Are you looking for something that will help you relax to your fullest and completely hydrate your skin? Then milk bath is definitely what you need! This recipe from The Happier Homemaker hows you how to make your own mixture using actual powdered goat's milk.