DIY Rustic Farmhouse Christmas Decor
When it comes to choosing the kind of Christmas decor pieces we'll make each season, the question is never whether or not we will make and display some seasonal craft projects, but rather whether the ones that have caught our eye best on line will actually match our space and look like they suit our home. This is especially true for this year because we recently moved into a new house and we worked very hard over the last few months establishing a beautiful farmhouse chic aesthetic throughout the space that we're really in love with. That's why we've been on the lookout lately for DIY Christmas decor projects that we think will match our already existing space well enough to look cohesive and lovely!
Are you feeling just as interested as we are, if not more, in the idea of learning how to make rustic farmhouse styled Christmas decor pieces this year? Check out these 15 fantastic ideas, designs, and tutorials that we've come across so far in our search for inspiration and guidance!
1. Rustic text and bell Christmas art
Like us, have you always been a huge fan of decorative signs? There's just something about lettering and seasonal greetings or statements that makes us feel so satisfied and ready to celebrate things! We're sure it'll come as no surprise to you, then, that we were huge fans of this "believe" holiday sign from Tried & True, which they show you how to make from wood and a big bell, giving it a beautiful intentionally weathered look for rustic aesthetic.
2. DIY button Christmas tree garland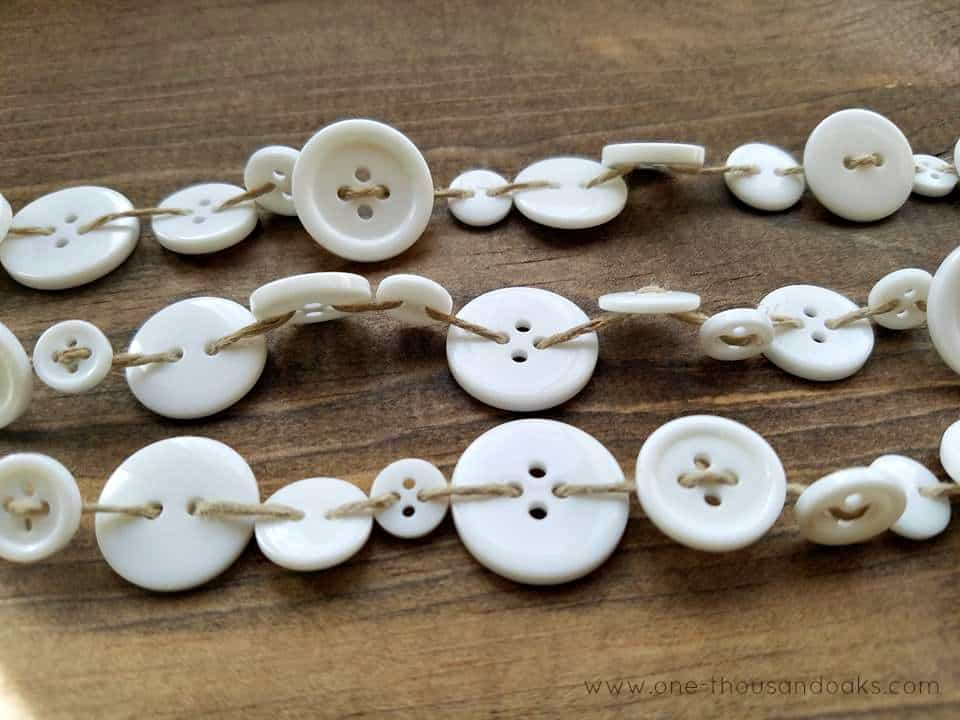 In your mind, does the idea of combining rustic style and a farmhouse aesthetic somewhat equate to traditional and old fashioned things? We would have to agree! That's why we loved this next idea from One Thousand Oaks so much; we can perfectly picture it hanging in the working farmhouses of auld. Take a look at their tutorial to learn how this beautiful button and jute string Christmas tree garland was made.
3. DIY rustic farmhouse wreath
If you're the kind of seasonal crafter we are, always making new things as the different holidays roll forward and swapping out the decor in each room for the time of year, then we'd be willing to bet that you love making and hanging door wreaths just as much as we do! That's probably why this lovely tutorial for making a beautifully leafy DIY rustic farmhouse wreath, outlined step by step on The Idea Room, caught our eye so well.
4. DIY wood and metal Noel sign
Did we actually really catch your attention when we started talking about the idea of making homemade holiday signs but the previous idea we showed you just wasn't quite what you're aiming for style-wise? Then we'd definitely suggest taking a look at this idea from Blesser House instead! They show you how to make an upcycled looking corrugated metal and wood sign that's very lovely indeed.