15 Moustache Themed DIY Projects
Do you remember, a number of years ago, when the image and outline of a very classy looking curled moustache became one of the trendiest things in pop culture? Since then, it's been on decor pieces, fabric prints, and accessories, making everyone look kitschy and amusing no matter who they are or how they choose to wear their moustache. Well, the craze might have calmed down a little bit by now, but we're certainly not over it and we still adore just about everything we can find that's got some kind of moustache theming. Being the DIY lovers we are, however, we're sure it'll come as no surprise for you to learn that our favourite thing to do when we come across a print or theme we really love is to incorporate it into our crafting process. That's how we found ourselves looking up as many moustache themed projects as we could possibly find!
Just in case you've always adored funny, kitschy moustache prints and themes as much as we have, if not more, here are 15 of the very best and most unique ideas, designs, and tutorials that we've come across in our search so far.
1. Moustache bookmark corner
Avid readers and bookworms rejoice! We've found the perfect project for you right out of the gate, which is always a great thing. Now little folded paper corner bookmarks are a classic craft that are easy to make and fun to do no matter which design you're choosing to put on them, but we're sure you can imagine just how pleased we were when we found this simple moustache shaped bookmark idea as outlined by Kalel's Nerd Blog.
2. DIY moustache mug
If you've never done custom or DIY mug printing and designing, then we're sorry to tell you that you've been missing out on a really quality classic craft that's a whole lot of fun! Of course, everything is more fun when there's a funny moustache involved, which is why we couldn't resist adding these hilarious moustache mugs to our list. One Little Project is here to show you how they made the shape in a durable way that will survive washing.
3. Felt and elastic moustaches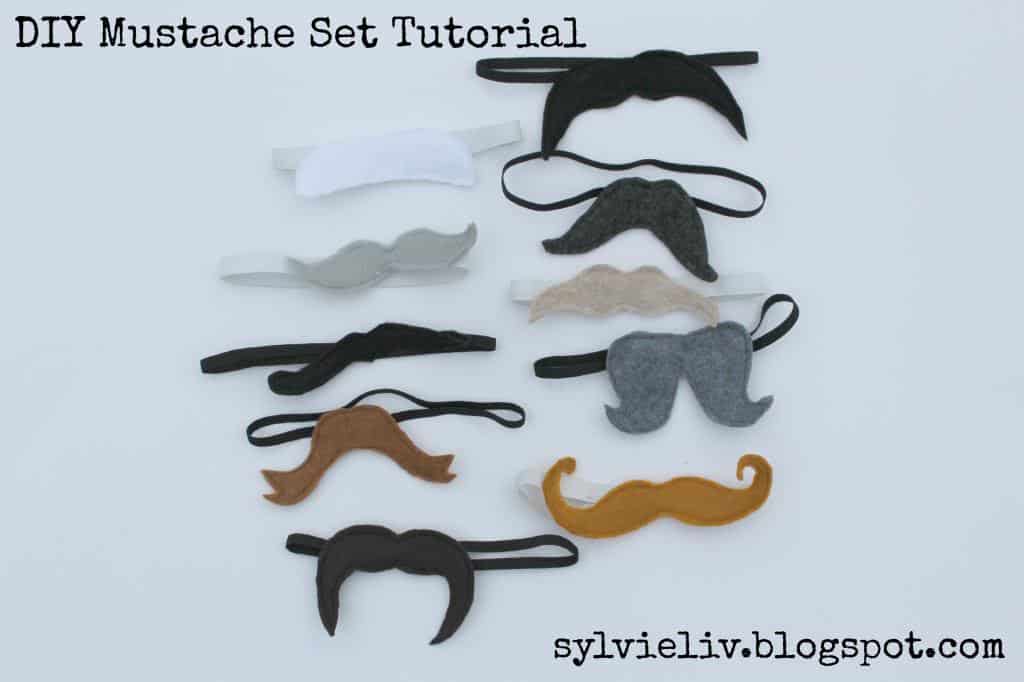 If you're going to go to the trouble of making yourself a moustache craft and put in the effort and patience that comes with doing so from scratch, would you rather make something really funny? Then why not make it something that you and your friends or family can actually wear? We followed the tutorial on Sylvie Liv to make these silly felt and elastic moustaches in all different amusing shapes and sizes. Then we had a party where every guest and all our friends wore a different moustache, just to make the photos extra funny! When we were done with them, we gave them to our kids to use when they play dress up and they've been very popular in their games as of late.
4. Silly moustaches on sticks
Just in case you were a pretty big fan of the idea of making your friends and family funny moustaches that they can don at parties and in pictures but you're just not sure that your guests will want to actually wear something like an elastic around their whole face? Then perhaps a moustache on a stick would make for a better party prop! We love the way Twin Dragonfly Designs made theirs in just a few simple steps.