Make Terrazzo Tile From Clay
As much as we need jewelry dishes to store our little tid-bids, we can't deny the importance of our watch and eyepiece that usually finds itself crumbled along with notes and pens in the drawer. No more of time-wasting and losing, make your own terrazzo tile from clay to keep your essentials at an eye's distance and easy to find.
Materials:
White polymer clay for base ( 3 X 2 oz)
5-6 same shades of colors ( at least  should be granite )
Cutter
Gold gilding
Varnish
Parchment paper
Dowel/roller
Baking sheet
Glitter ( optional )
Steps:
1.Cut out a rectangle piece (6.5 X 5 inches) from a parchment paper that you will be using as guide for the size of the tile. Combine three white clay blocks into one, roll them into a rectangle and then place it over the parchment paper and start rolling so to cover the entire parchment paper. Your corners will end up not fitting so you need trim off the excess from the sides and fill them up and roll. Repeat the steps until you have a leveled rectangle block of clay.
2.  Bring on your assorted clay blocks, tear pieces out of them and place them on the base. Make dots, cylinders just about any random shape. The best part of it all is that you don't have to be perfect. You can also add glitter to one of your darker colored clay (  darker colors will show the glitter well ) for a little shine or granite effect if you don't have granite clay.
3. Once you think you've possibly saturated around 75% , place a parchment paper and knock the clay pieces in with one end of your rolling pin. After that roll over with them to have them leveled. You might have to repeat this step again to make sure your clay pieces have indented well.
4.Trim off any excess like so. Now, in order to ascertain a tile like edge I leveled the edges with a book by passing along the line a few times, you can see how sharp it looks now.
5.Bake your tile as per the instruction of the package. Let it cool down and start gilding empty white spaces gold but not all we want some white showing off ( if you are happy with your baked tile, you may skip gilding it gold ). Cover up the edges as well.
6. Let your newly painted tile dry thoroughly before using any varnish or sealer as the gold gilding might spread giving it a not-so clean finish. I let my tile sit for a good 2 days before using it.
Did I forget to tell you this that you can totally make it for your significant other albeit sans the gold which adds much femininity and opulence. If you were to ask me I am totally loving my terrazzo tile and I just can't stop thinking where all I could put this pattern to use. This was a lot of a fun and I made good use of some of my leftover clay bits from this previous project conical planters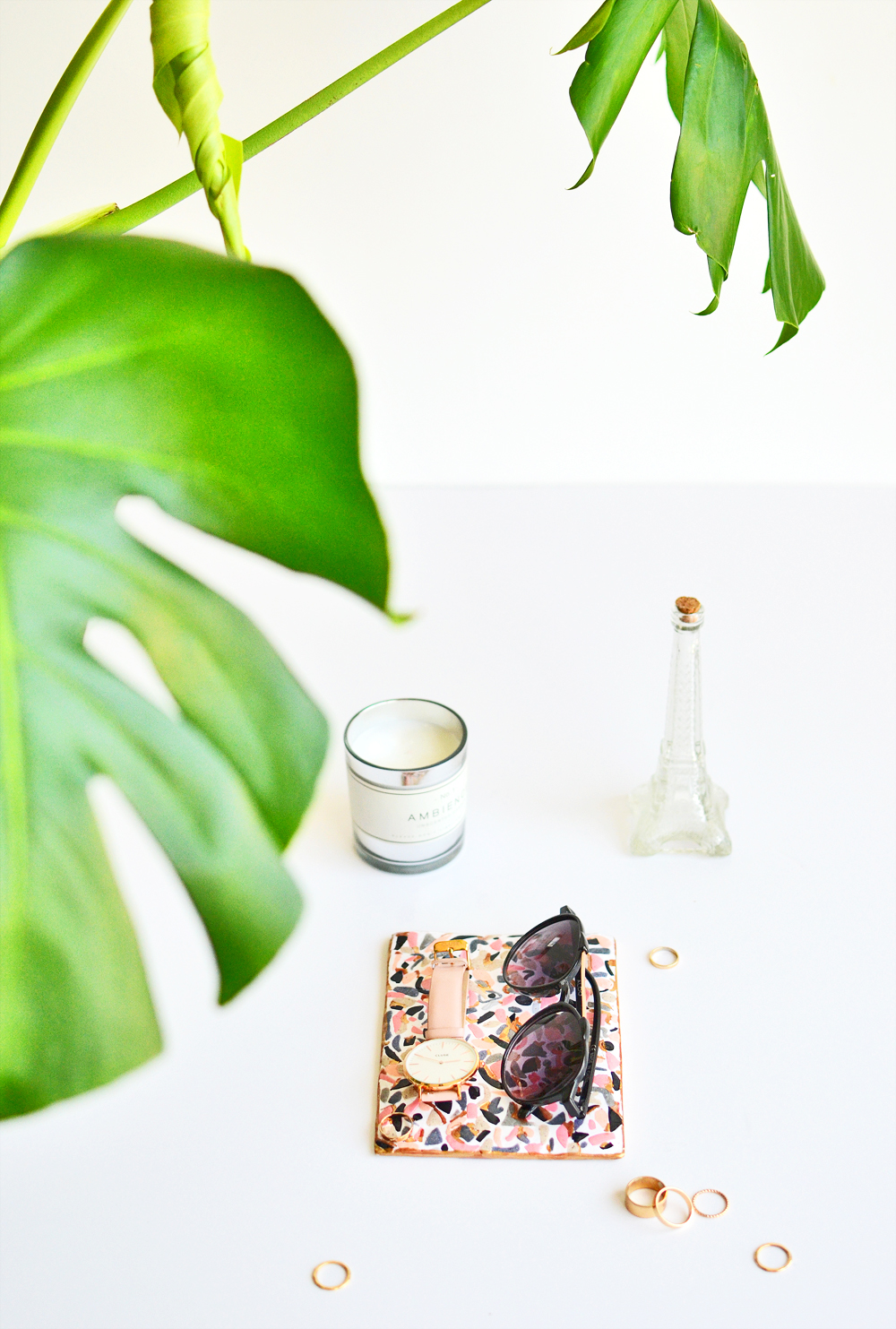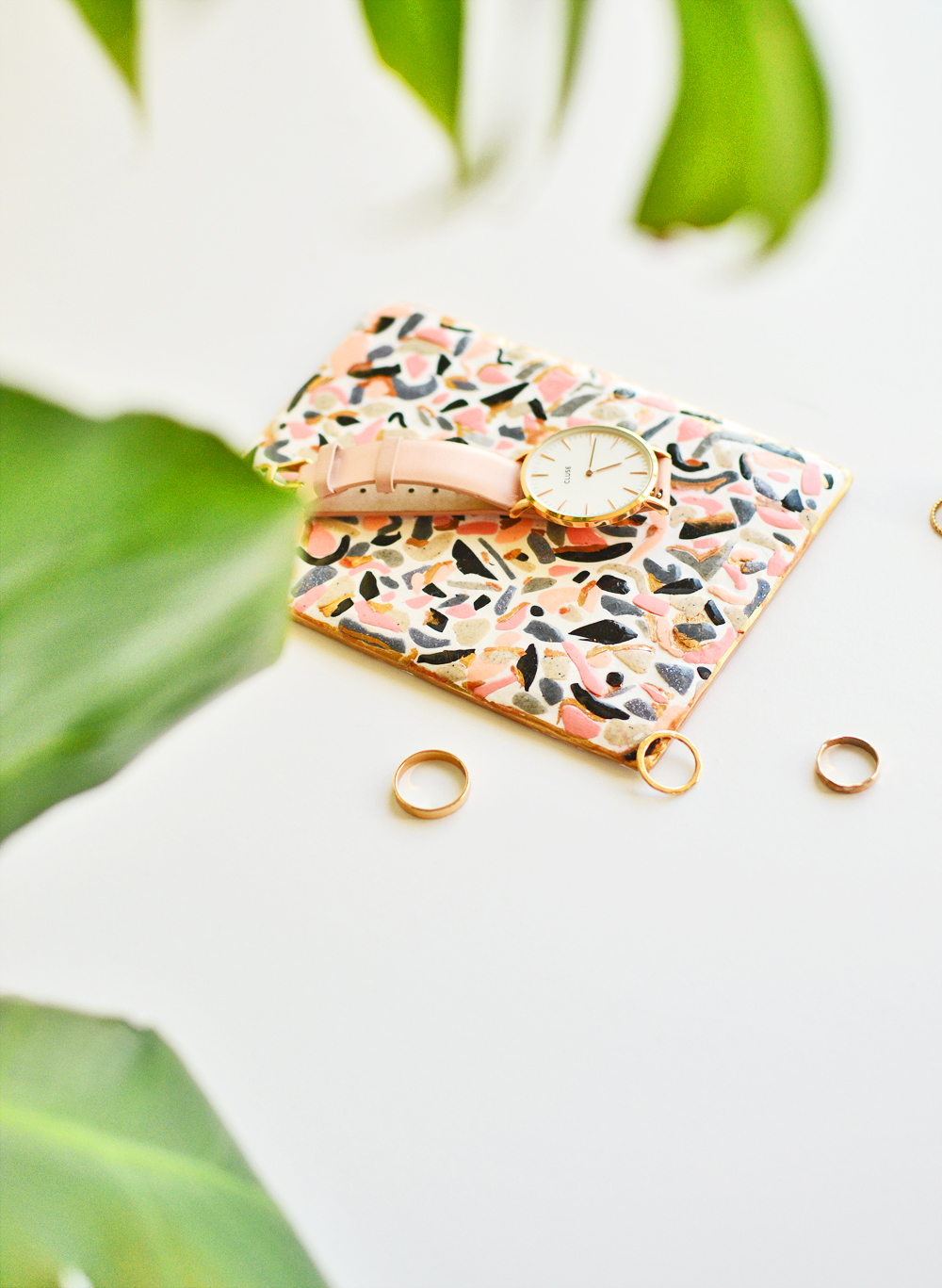 Do let us know if you liked our idea of using a clay to make terrazzo tile inspired display tray to store your essentials. And don't forget to share with your friends and family if this is what they looking for!