15 Keto-Friendly Dinner Recipes That Even Non-Dieters Will Love
The Keto diet is one of the newest and trendiest of diets. It not only works well for those with certain health concerns but it's a great balance for others that just want to feel better, overall, on a daily basis. Also known as "ketogenics," the focus is on a high-fat, adequate-protein, and low carb intake. And we're compiled 15 Keto-friendly dinner recipes that fit the bill that even non-dieters will love and want to try.
1. Cheddar-Wrapped Taco Rolls
Wicked Stuffed gives us a satisfying and delicious family meal that will serve as a new staple in the house. Hop on over to check out the easy-to-follow recipe. You'll be thrilled to have this dish added to the carousel of leto-friendly bites.
2. Chicken Cordon Bleu
If you're already a chicken cordon bleu lover then you'll definitely need to snag all the details behind this dish. Get the scoop by visiting Ruled Me. And then serve up the main course with a side of delicious, steamed or posted broccoli for a guilt-free and satisfying meal.
3. Cheddar Chicken and Broccoli Casserole
Do we have casserole lovers out there? Don't be scared that a keto plan will have you throwing your favorites to the wayside. This cheddar chicken and broccoli casserole is a sure winner in our books. Thanks for the idea Tasteaholics!
4. Swedish Meatballs
Wicked Stuffed also has a good recipe for some Swedish meatballs up their sleeve. You can get creative with the sides here and know that the kiddos will love them too. They're even great as leftovers for work or school.
5. Asparagus Stuffed Chicken Parm
My Food Story whipped up a classic that we all love; chicken parmesan. But there's a keto-friendly twist that makes an extra special addition to the dish. There's asparagus stuffed inside of this masterpiece!
6. Taco Cabbage Skillet
Here's a one pan wonder from Hey Keto Mama that's another satisfying way to serve the family. These shameless "tacos" will have everyone happy because they'll be getting all the flavors they love. Plus, you'll feel great by tricking the kids into eating boatloads of cabbage.
7. Roasted Asian Shrimp & Brussels Sprouts
Kalyn's Kitchen roasted some shrimp and Brussels sprouts as her dinner idea and it's a good one. With some Asian flavors, this too is a one pan wonder that you won't have to fret over. You can easily add a salad too if you want something else on the table.
8. Bunless Burgers
Healthy Recipes brings us one of the easiest recipes on the menu. Let's cook up some burgers tonight! All you have to do to make it guilt-free is to leave off those carb-filled buns and then pile high with your favorite toppings.
9. Cauli Cottage Pie
Doesn't this dish look oh so yummy and indulgent? It's a cauliflower cottage pie and you can snag the recipe by visiting Eighty 20 Nutrition. This is one of the other meals that will quickly become a family staple.
10. Kale Casserole
Whether you're already a fan of kale or not, you'll be loving this extra cheesy – yet healthy – casserole recipe we found over at Healthy Recipes. Have the entire family dive into something that you know they can have seconds of without worrying about carbs or calories. It's packed with yummy ingredients!
11. Chicken Enchilada Casserole
730 Sage went with chicken enchiladas as their inspiration and turned it into a casserole that keto-dieters can dig right into. Take all the parts you love from a plate of chicken enchiladas and turn it into a healthy meal for the family. Check out the details after the jump!
12. Pizza-Stuffed Peppers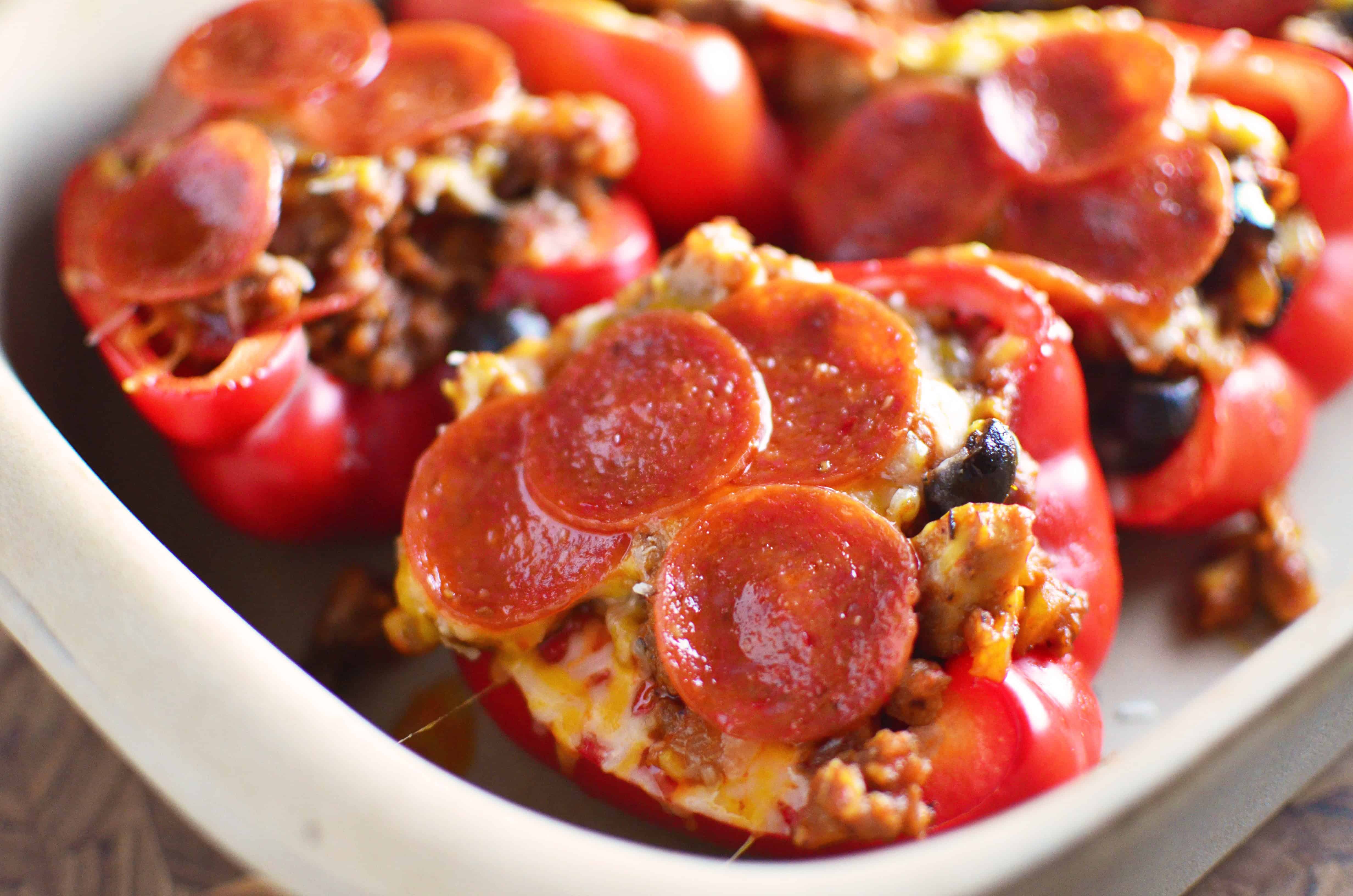 Grab some red peppers and start stuffing! We're focusing on pizza today and this genius idea from Simple, Sweet & Savory. This is a way to indulge in pizza without feeling bad for it!
13. Cauliflower Chowder
If you're in the mood for some soup, check out this hearty mixture from My Food Story. Creamy and with some oomph behind it, you'll love the taste of this cauliflower chowder. And it's something you'll want to whip up all year long.
14. Chicken Club-Stuffed Avocado
Grab some avocados and use them as your dinnertime inspiration. Stuff them with some chicken club salad! All you have to do is check out Hey Keto Mama to snag the recipe and learn how to create this for a quick dinner this week.
15. Loaded Twice Baked Faux-Tato
And finally, use this "faux-tato" as a meal. Get happy about your toppings and happy that every bite will be both indulgent and guilt-free. The recipe can be found with our friends from Wicked Stuffed.