Cute DIY Mickey and Minnie Costumes for All Sizes
When it comes to making costumes, we've never been the kind of family that reserves the fun for just Halloween! In fact, we can hardly keep our kids from dressing up in costumes on any given day, no matter the day of the week. That's why we're always making fun character themed outfits for them to dress up in. Heck, sometimes we even make them for ourselves! Just because we're adults doesn't mean that we don't go to themed parties and dress up for kids' birthdays and such. Recently our kids went through a rather large super hero phase where they were always asking for our help making bits and pieces of various super hero outfits, like capes and masks, but they always find something new in a few weeks before repeating and going back to what they loved before. That's why we don't mind making them just about any costume they want! Recently, they've been on a huge Disney kick since we got back from a family trip to Disney World, so we've been looking for the best way to making Minnie and Mickey Mouse costumes. We were pleasantly surprised with how much help there was out there!
Just in case your kids have been asking you to help them dress up like Minnie or Mickey Mouse too, here are 15 of the best ideas and tutorials we found in our search.
1. Adult Minnie Mouse costume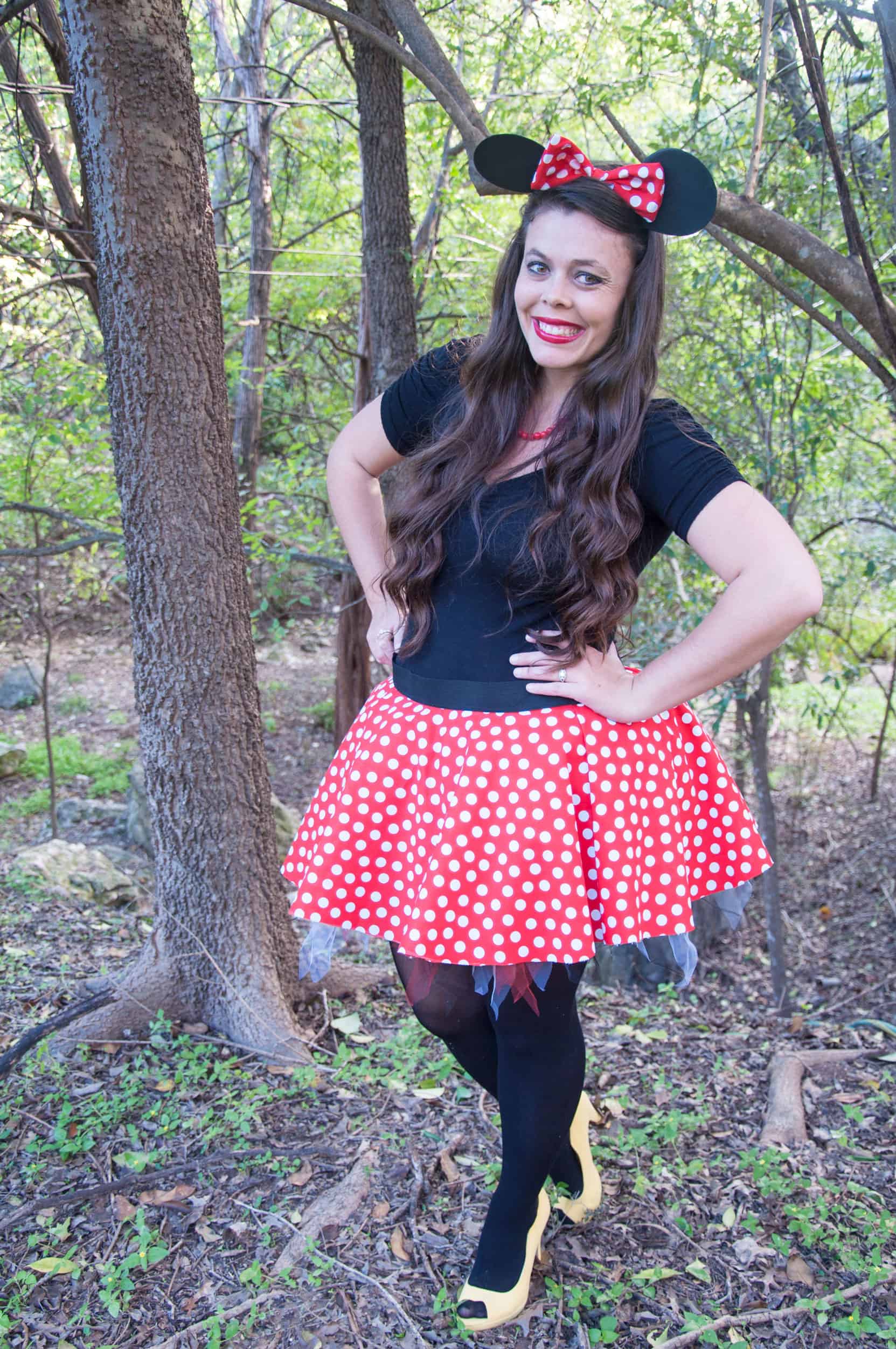 Alright, we know we just talked about making costumes for our kids, but if we're being honest, we absolutely love getting in on the fun. Here's a great tutorial that shows you how to make an adult Minnie Mouse costume that's pretty much just as cute as any kids' outfit you'll make for your little ones. Find out how these cute foamy ears and this cute skirt with a voluminous under layer were made on All That Glitters is Gold.
2. DIY spotted Minnie Mouse tutu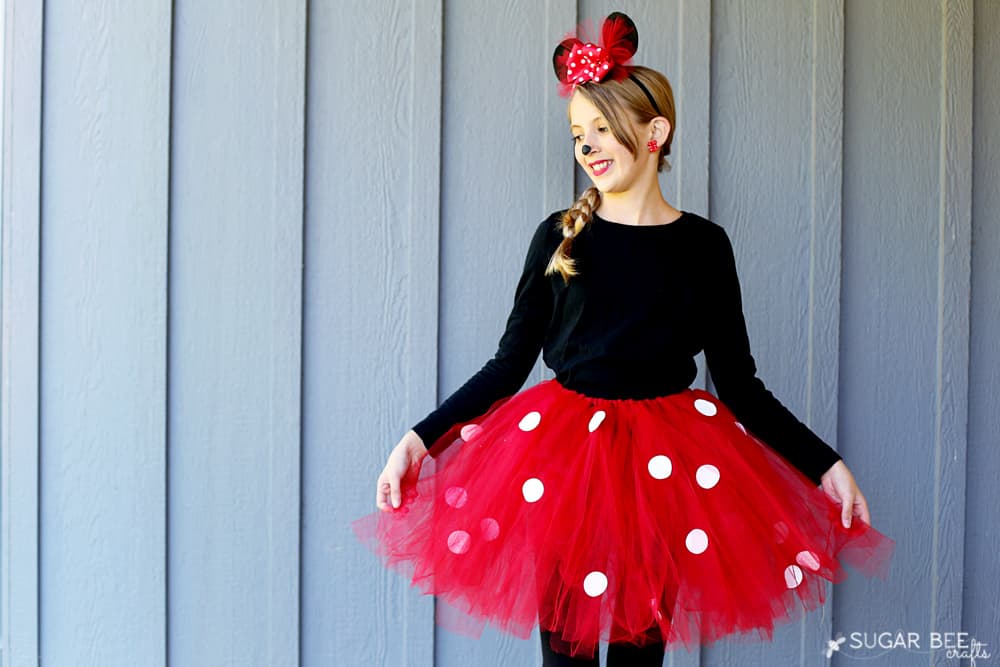 When you picture your kids dressed up as Minnie Mouse, do you always picture the polka dotted skirt being a tutu? Well, then we think you should make an adorable polka dotted tutu! Just in case you've never made one before (or maybe if you know how to make a tutu but you're not sure how to put the polka dots on), here's a great tutorial from Sugar Bee Crafts outlining all the steps for you!
3. No-sew Minnie Mouse Halloween costume
Have you actually been looking for ways to help your kids make costumes but you're not a sewing enthusiast and your skills are very basic, so you're been trying to find alternative ways to costume without sewing? Then this Minnie Mouse costume tutorial outlined on The Sorry Girls is the perfect thing for you! We also like this tutorial because the techniques they teach you could be used to make an outfit of any size.
4. Pink Minnie Mouse dress for kids
When our daughter was smaller, she went through a phase where all she would wear was pink. She was so in love with pink that she wanted every single little thing she played with, ate, or talked about to be pink. So, naturally, when it came to playing dress up, it didn't matter what the classic colours of whatever outfit we were creating for her were; she just wanted it to be pink. That's actually how we came across this adorable little pink Minnie Mouse costume featured on Girl Loves Glam. Of course you could make it in any colour, but we stuck to the original pink and our little girl looked cute as a button in it!