15 Healthy Halloween Treats To Serve Up This Season
Not all Halloween snacks need to be packed with sugar and excess calories. You can whip up some great bites in the kitchen, with some festive spirit thrown in, and they still be good for you and the family. Check out these 15 healthy Halloween treats that you can serve up this season without an ounce of guilt included.
1. Tangerine Pumpkins
La Jolla Mom took some tangerines, peels them and then added a celery stick stem to finish off her mini pumpkin masterpiece. These are great to add to the kiddos lunchbox or have them waiting on the table for an after school treat. Of course, you can indulge too in the sweet deliciousness and festivity!
2. Monster Teeth
Here's a fun treat to serve up at the Halloween slumber party of throughout the night of trick-or-treaters! Grab some apple slices, smear the peanut butter and add mini marshmallow "teeth." You can check out all of the easy details over at Mr. Breakfast.
3. Pumpkin Quesadillas
Lunchtime can be festive and made healthily too. Check out these pumpkin-shaped quesadillas over at Lil Luna. You can use a knife to create your masterpiece or you could use cookie cutters too! Add the cheese, melt it and enjoy!
4. Witch Fingers
Fork and Beans went all out with this great Halloween treat idea! Create some witch fingers with the help of some low-cal celery. Fill the groove with peanut butter, top it with a drop of red food dye and an almond!
5. Jack-O-Lantern Carrot Rice Balls
Instead of rice krispy treats, make some carrot rice balls like these cuties from Apron Strings! They're tasty, kid-friendly and they aren't filled with sugar. Instead, you have a festive snack without all the excess, less-than-healthy ingredients we don't want in our bodies or our little ones' either.
6. Spider Crackers
These are super easy to whip up in the kitchen as well. And you can make sure the pieces you've chosen are the "good" kind. Knoxville Moms gives us all the deets behind these spiders.
7. Banana Ghosts
If you check out this YouTube video, you'll learn all about how to make these banana-coconut ghosts come to life. Perfect as a fun, afternoon treat, they're sweet enough to get excited about but healthy enough for moms to feel at ease. The kiddos may even want to help out in the kitchen with these ones.
8. Candy Corn Fruit Cup
Indulge in some candy corn without all of the high fructos corn syrup. Lasso the Moon has the recipe behind this fruity parfait and you'll love every bite. It's kid-friendly too, so they'll get excited for snack time as well.
9. Cyclops Kabobs
You'll have to much fun putting together these funky, cyclops kabobs. Get creative and check out the ideas over at Princess Pinky Girl. All you have to do is add a chocolate chip eye to top it all off.
10. Roasted Pumpkin Seeds
You get six different flavors to try over at Wholefully! After you carve the pumpkins, don't throw out the seeds! Clean them off and turn them into a tasty snack instead.
11. Bat Energy Bites
Chelsea's Messy Apron has a yummy recipe for energy bites that look like bats! Check out how to whip these cuties up and them have the kiddos take them in for snack time at school or munch on them yourself while you're running your errands around town.
12. Googly-Eyed Butternut Squash Sugar Cookies
Healthy Nibbles and Bits baked a delicious batch of butternut squash sugar cookies and we can't get over how adorable the finished product is. They're reminiscent of a "spooky" Halloween creature, so the kids will love them. And, hey! They're vegan too!
13. Mummy Toast
Check out this mummy toast from Bored Fast Food! It tastes like a pizza, so the kids will enjoy it. But you also can add some layers and other ingredients as well to "adult" it up a little bit for yourself, Roma tomatoes or pesto could be a great addition.
14. Citrus Candy Corn Bundt Cake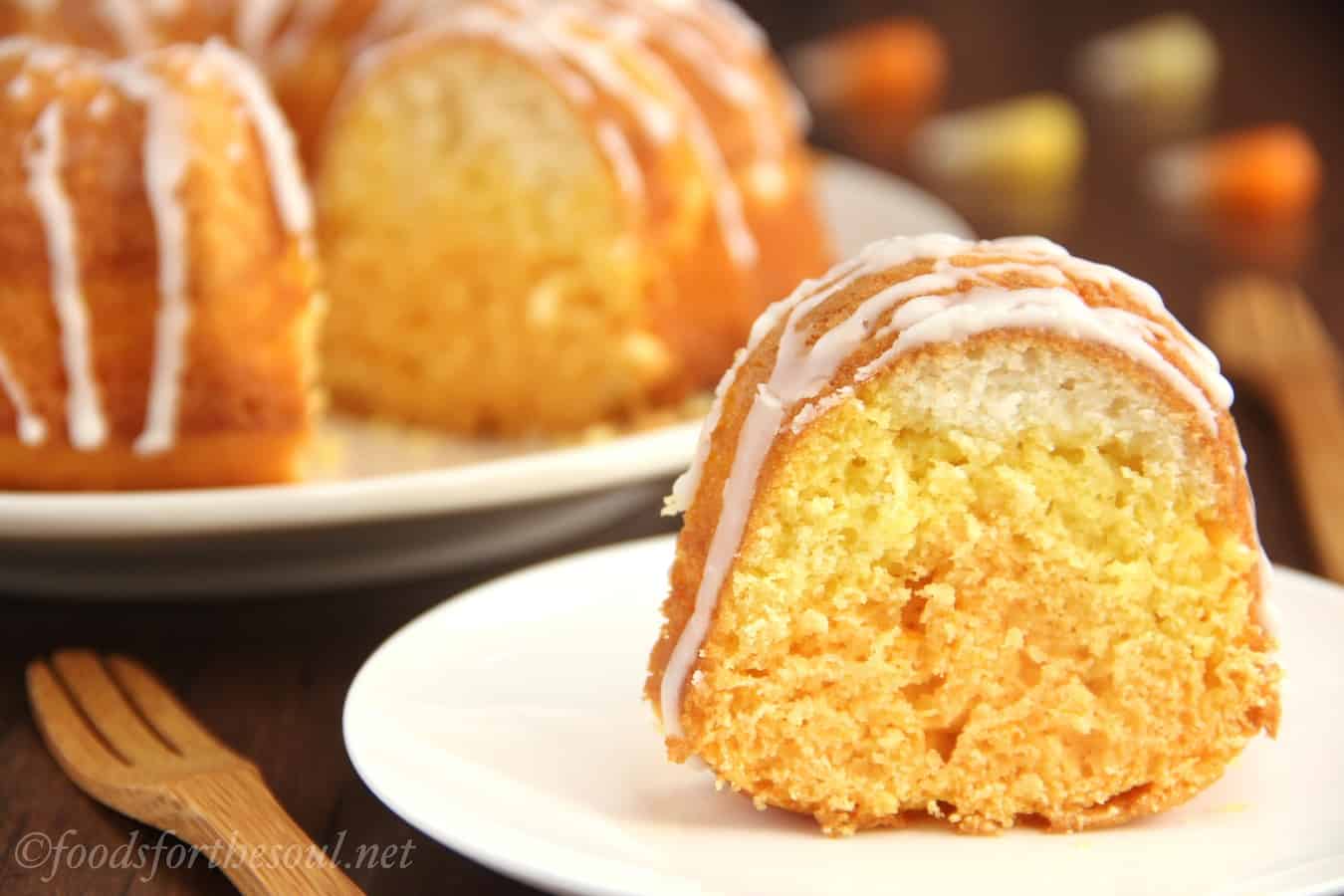 Add a bit of tang to the Halloween dinner table. Over at Amy's Healthy Baking, you'll be able to grab this sweet recipe for a citrus bundt cake with a candy corn ombre finish. It's a great dessert to celebrate the fun holiday with!
15. Witchy Guacamole Dip
Spicy Southern Kitchen finished us off with this witchy treat. Turn your favorite guacamole dip into the perfect Halloween party food! Don't forget the blue corn chips to finish it all off!