Easy Geometric Hand-Stitched Wooden Ornaments
Looking for an easy ornament DIY with a bit of funk and originality? You've come to the right place! Today I'm sharing a simple tutorial for hand-stitched wooden Christmas ornaments using yarn scraps and pre-made wooden shapes. Keep reading to check out the instructions.
Here's what you'll need for your ornaments:
Pre-cut wooden shapes
Yarn scraps
Electric drill with 1/8 inch drill bit
Embroidery needle
Pencil
Scissors
Small piece of scrap wood
Begin by marking the spots that you plan to drill holes. For this design, I marked 6 equidistant dots around the perimeter, 1 in the middle, and 6 surrounding the center dot.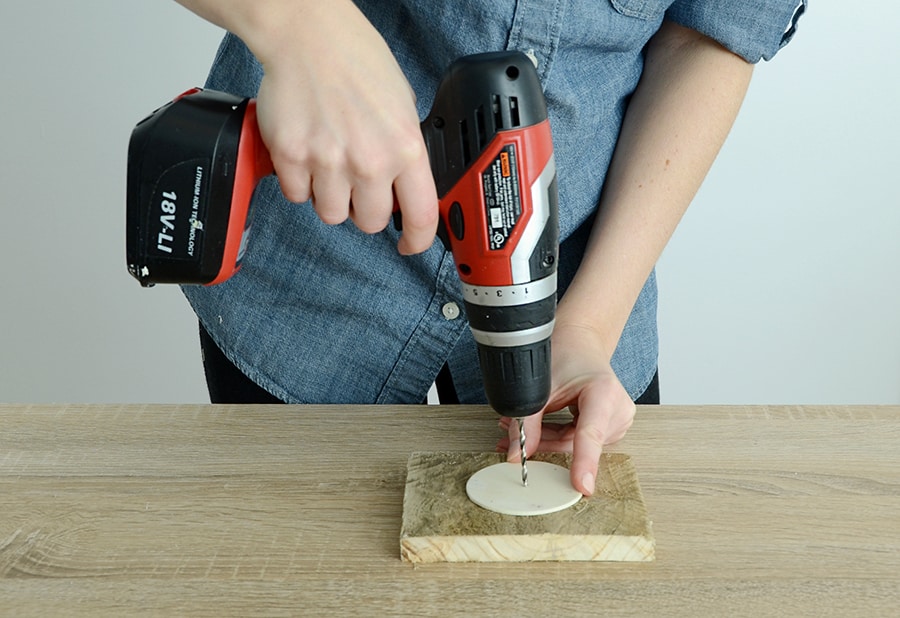 Carefully drill through all of the dots. Use a piece of fine grit sandpaper to smooth any rough edges.
Tie a loop at the end of one of your pieces of scrap yarn, as shown above. This will become the hanger for your ornament.