15 Creative DIY Fall Wedding Favors
Adding a personal touch – somewhere – throughout your wedding is a must. And a great way to do that is by creating the favors yourself and sending your guests off with something special. If you're saying your I do's this autumn, check out these 15 creative DIY fall wedding favors! Maybe there's one in the mix that'll suit your celebration!
1. Caramel Apples
Evermine starts us off with a classic fall treat that can become the easiest of all wedding favors to create. Caramel apples will be such a hit! You can serve them up already made or create little "make-it-at-home" gifts for the guests to grab on their way out.
2. Soy Candles
Candles are always an easy route to take as well. They're perfect for the DIY mind and great for fall as well because you can use so many of the wonderful autumn flavors everyone loves so much. Grab more inspiration and how-to over at Ruffled.
3. Pumpkin Spice Truffles
Sally's Baking Addiction whipped up some delicious pumpkin spice truffles. We thought they would be a great addition to a fall-inspired wedding. Wrap a couple of these treats up in a pretty box and send them away with each of your guests!
4. Hot Apple Cider Mix
Everyone likes a refreshing glass of apple cider. But with this mix, you'll be able to give the gift of a warm, welcoming mug of hot cider for everyone to enjoy. Grab the recipe over at Savory Nothings.
5. Sunflower Seeds
Sunflowers are a staple of the fall so what better way to thank your guests than to send them off with some seeds so they can grow their own? It's a cost-effective way to get the job done and you can easily DIY these packets yourself. Thanks for the inspiration, again, Thecelebrationsociety!
6. Candied Pecans
Gimme Some Oven showed off this delicious recipe for candied pecans! Not only do we want to eat this entire bowl right up, we thought they'd be a great fall wedding favor as well. You can make a large batch in your own kitchen and gift all of your guests with a small bout of them.
7. Apple Butter
Homemade apple butter is a good way to go as well. Create some jars of them to pass around and voila, perfect autumn-inspired treat! Grab the recipe over at Brown Eyed Baker.
8. Branch Coasters
Branch coasters could be a fun favor as well. You can even dip them in some color or glitter for an extra pop of wedding-day pizazz if you'd like. Follow along with Garden Therapy to learn how!
9. Herb-Infused Olive Oil
How about creating some herb-infused olive oil for your guests to indulge in? Check out the how-to over at Evermine. You can even have tons of fun designing some personalized labels for the bottles.
10. Bud Vases
Your favors can actually be a part of your entire tablescape. Bud vases at each place setting not only add to the design but the guests can grab them as they go! Just collect some simple pieces, dup them in paint and voila!
11. Mocha Chip Donuts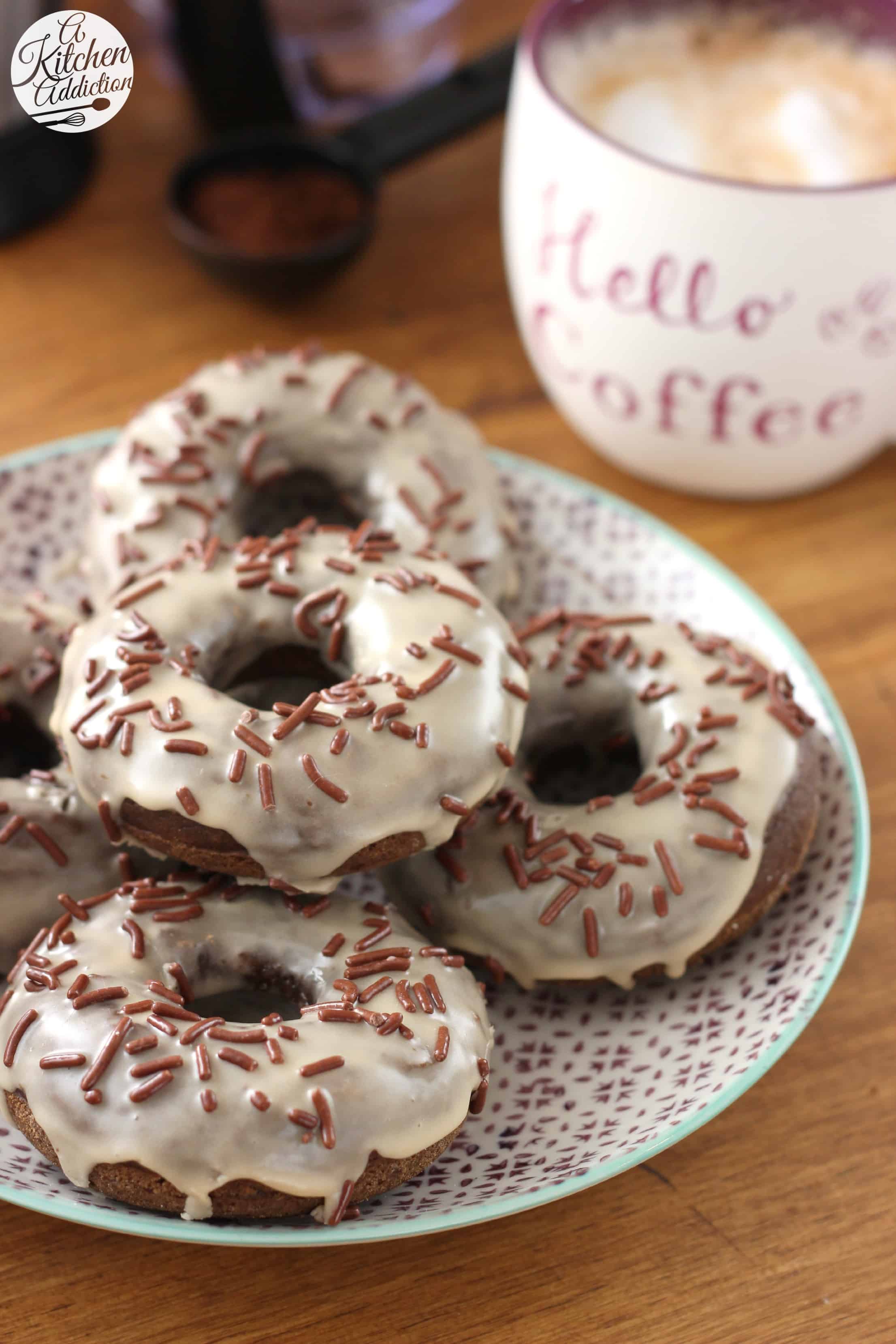 Once the chillier weather starts to kick in so does our cravings for hot coffee. So why not infuse that into a sweet treat? Gift your loved one with mocha chip donuts on their way out of the party. Snag the recipe at A Kitchen Addiction.
12. Sparkle Confetti
Sparkle confetti is always a good idea. And since a lot of fall weddings take place outside, your exit could be a whole lot more magical by your guests throwing this on your way out! Thanks so much for the brilliant idea Brit + Co!
13. Mini Apple Tart
Apple flavors are another staple of this time of year. If you want to get really creative in the kitchen, you could whip uo some mini apple tarts that your guests will be more than happy to be presented with at the party. Edible favors are arguably, the best!
14. Pumpkin Maple Soap
You don't have to use fall flavors in just edibles. You can use them in beauty products too. Take a peek at this tutorial at Oil & Butter for pumpkin maple soap that you can also warp up stylishly and send off with the crowd.
15. Marshmallow Pops
Instead of having s'mores at your wedding, put a fun spin on those flavors. Create marshmallow pops with a variety of fun toppings! You'll have a blast whipping these up for the party and your guests will have a great time picking their favorites.