Check Out These 15 Fun Crafts For Kids!
Do you have some imaginative kiddos on your hands? Are you in need of some ideas for rallying the little ones for some energy-saving – or expelling time? Do you want to have some projects ready for a rainy day? Check out these 15 fun crafts for kids! Below you'll find lots of great ways to have young minds delighting the play room with more than just blocks and dolls – but arts too!
1. Marshmallow Shooters
These marshmallow shooters may just be the most adorable DIY toy around. Grab some of those tiny treats and learn how to whip these up with the kids over at Coffee Cups and Crayons. Then watch all the fun and imaginative play that comes after.
2. Rainbow Foam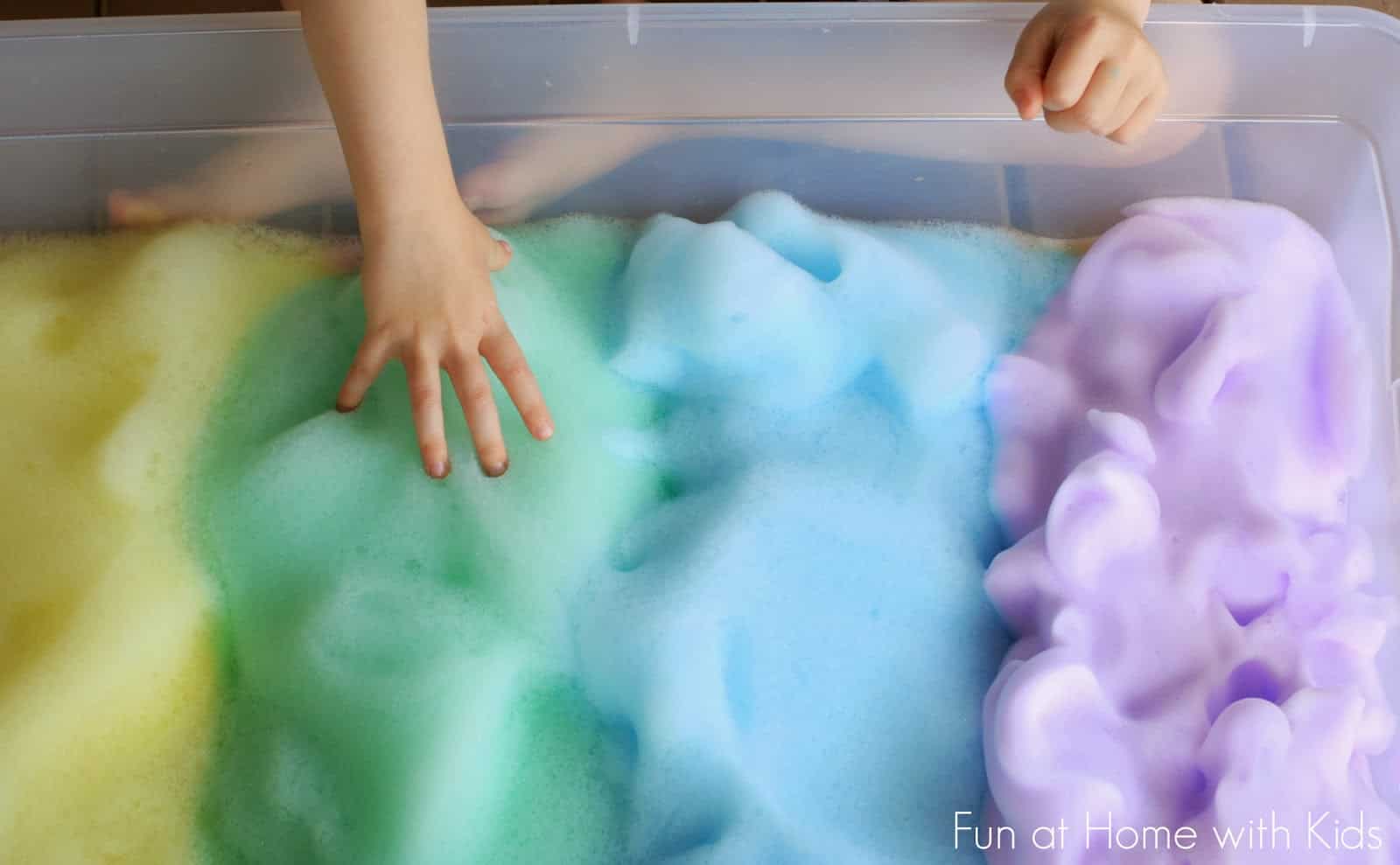 Fun at Home with Kids made some rainbow foam that looks like a lot of fun! Check out the tutorial and not only make this with the kiddos but join them in playtime as well. It's a perfect way to help those with some sensory issues as well, get more comfortable with a new texture and explore new creative outlets.
3. Lava Lamp
Who loved lava lamps once in a blue moon? Well, now you can make some on your own but in a more contemporary – and kid-friendly way! Grab all of the details and easy tips by following along over at DIY Network.
4. Fairy Garden
Homedit have another great – and creative – idea for the little ones to explore. Why not grab all the ingredients needed to make a fairy garden? It's the perfect way for siblings – and mom and dad – to come together and share some imagination together.
5. Puppet Theatre