21 Fabulous and Fun Face Paint Ideas You Can Recreate at Home!
From Halloween to birthday parties, learn how to transform your face or the kiddos with a bit of help from the tutorials below. You don't have to be a top notch artist to make it happen. Check out these 21 fabulous and fun face paint ideas you can recreate right at home!
1.  Amethyst Takeover
PopSugar featured this stunning beauty on their list of face painting ideas and we immediately fell in love. Is she a mermaid? Is she a witch? We're not exactly sure, but it'll be so much fun to recreate.
2. Hello Kitty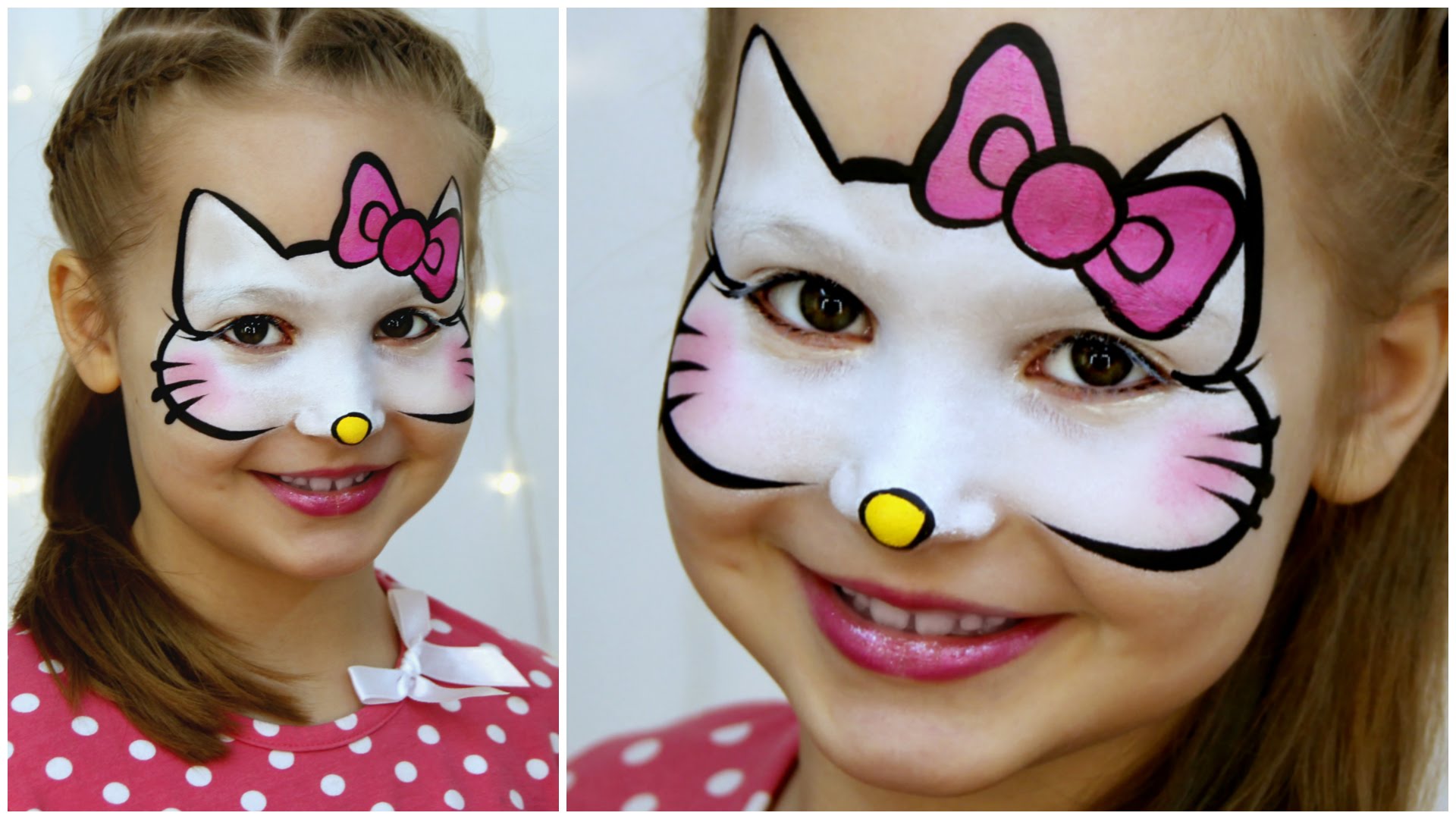 Do it for yourself or your little girl! Everyone loves a bit of Hello Kitty and this YouTube video will give you all the know-how you need.
3. Fairy Princess
Whether it's Halloween or a sleepover for your little one, this fairy princess look is a great one to have in your repertoire. It's easy and so much fun to get creative with! (via)
4. Monster High
Party Delights shows off how to turn yourself into one of those fun, Monster High dolls. There are tons of different variations to choose from to!
5. Spider Web
A simple spider web on your face can be a little trickier than you could imagine. Follow along with the tutorial and don't forget to put your own unique spin on it! (via)
6. Wolverine
Check out this YouTube video and learn how to turn your man into Wolverine! This is also perfect for superhero parties and sleepovers.
7. Cupcake Cutie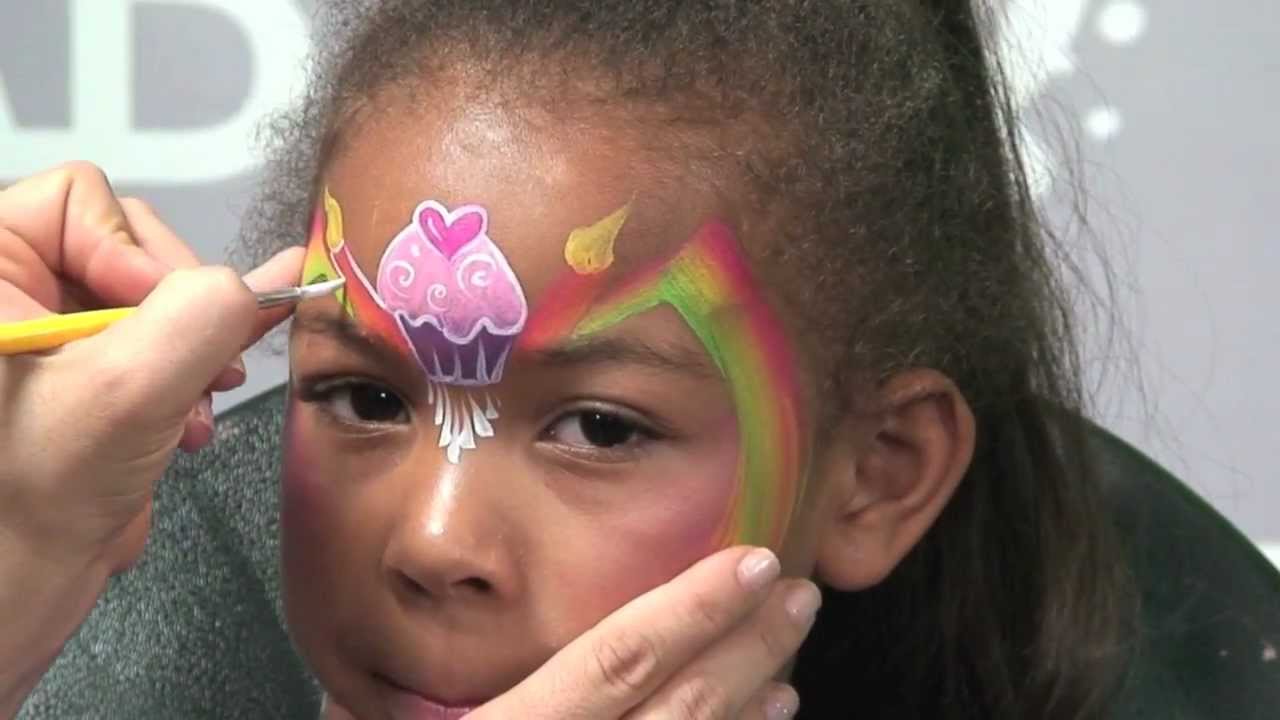 Cupcakes are a must-know too, especially for celebrations with the little one! Here's another YouTube that will divulge all the details.
8. Leopard
Learn how to make leopard spots! The tutorial is shown on a young lady but once you know how to create them, you can utilize them for yourself too! (via)
9. Minions
Smashing Beauty showed us how to turn our faces into everyone's favorite pest. Transform yourself into a Minion after the jump!
10. Day of the Dead
Sugar skulls are so much fun to work with, whether in art or decor. And if you hop on over to I Love Body Art, you'll learn how to paint with the inspiration.
11. Pirate
Atop Serenity Hill features a quick tutorial on pirate face paint! It's perfect for the older and younger swashbuckling babes!
12. TMNT
If you visit She Knows you'll learn how to transform a face into one that resembles your favorite teenage mutant ninja turtle. Check out the details after the jump!
13. Avatar
College Times gives us a fabulous, step-by-step tutorial for turning yourself into one of the blue beauties from Avatar. You can really wow the crowd this Halloween.
14. Monkey
The kiddos would love to have an adorable little monkey painted on at the party. And fortunately, we found a DIY that gives you all the details. (via)
15. Skeleton Carmen from The Book of Life
She Knows also shared this sugar skull tutorial that we're loving. Inspired by the movie, The Book of Life, you'll have so much fun recreating this look.
16. Dragon Scales
Are you a lover of fantasy? Whether you're going to a Renaissance fair or want a fun look come this October, check out this dragon-inspired style from The Fairy Tale Store.
17. Panda
This cute little panda is both easy and adorable to recreate! Turn yourself into the "bear of the ball" with just a few easy tips. (via)
18. Scary Pumpkin
You'll need to hop on over and visit She Knows just one more time to learn how to make this cracked, scary pumpkin design. Big ones and little ones alike will want to flaunt this around Halloweentime.
19. Olaf
Who is a fan of Frozen? And who's your favorite, warm-hugging snowman? Check out this YouTube video and turn yourself into Olaf himself!
20. Butterfly
We're loving this sweet, butterfly style too. With a bit of glitter, this simple design gets a punch of personalization and zest. (YouTube)
21. Flower Fairy
And if you visit this YouTube video, you'll also learn how to create this charming, flower fairy look. It's simple, full of color and you can easily personalize it as well.