DIY Decorating Ideas for Christmas
Don't get us wrong; we adore making homemade decor pieces absolutely any time of year. We're particularly prone to getting crafty when annual holidays give us an excuse to work with a fun theme. There's no other time of year that has as much festive crafting power, however, as Christmas. That's especially true when it comes to homemade decor pieces that make your home feel cheerful and fun!
Just in case you're as obsessed with the idea of homemade Christmas decor as we are, if not more, here are 15 of the best ideas, designs, and tutorials that we've come across this year in our annual search for inspiration.
1. Rustic painted lyric light up sign
If there are two things we're completely enamoured with inside the world of Christmas crafting, that's stencilling fancy letters and making rustic things out of palette wood. We're sure you can imagine, then, how excited we were when we came across this fantastic Christmas carol inspired piece from The American Patriette! The fact that it lights up is a total bonus.
2. Plaid and burlap scrunched Christmas wreath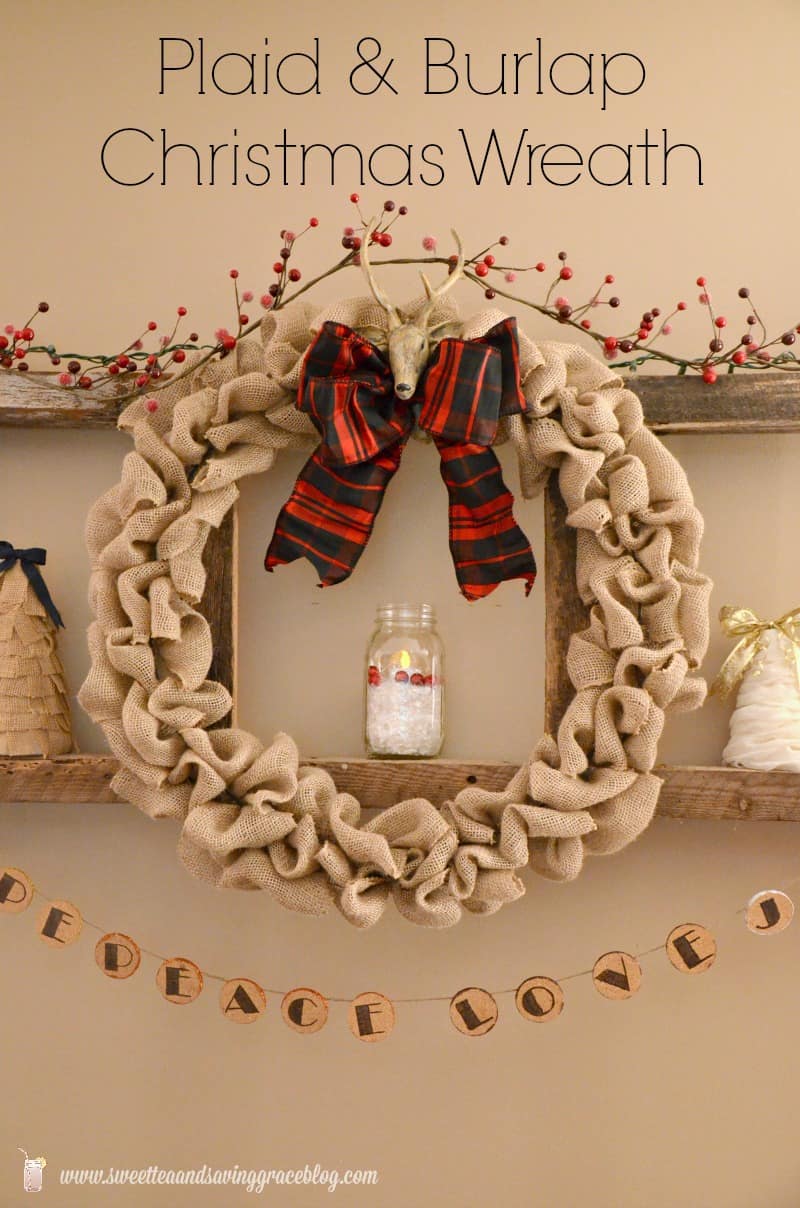 We've been making Christmas and holiday themed door wreaths for years. We actually thought we'd made just about every kind under the sun… until we came across this fantastic rustic holiday looking wreath design outlined step by step on Sweet Tea & Saving Grace! We love the way they scrunched burlap fabric for texture and topped it with a Christmassy (but still country chic) red bow.
3. DIY frosted paper Christmas trees
Just in case you were looking for something that still falls into the realm of things that are a little more classically arts-and-craftsy, here's an awesome idea featured on Place of My Taste! They show you how to create layers of thick brown paper that look like fir trees, as well as how to "frost" them and even add some cranberry embellishment.
4. Embellished drop cloth Christmas stockings
When it comes to classic elements of Christmas decor, nothing beats stockings! We've made all kinds of different stockings over the years and we're always open to new ideas so we can make more. That's why we were so quick to bookmark these fantastic drop cloth versions features step by step on Yellow Bliss Road! We adore the way they're embellished as well.