17 MORE Winter Macaron Flavors To Try
Swooning over macarons is easy. And swooning over winter flavors, well, we've done that before here. But we're back because there's just something so romantic and indulgent about the season. Check out 17 MORE winter macaron flavors to try in the kitchen. Get your hands dirty and spread the love by gifting a few to family and friends.
1. Snickerdoodle
A favorite holiday flavor and a comfort throughout the chillier months, snickerdoodles are fan faovrites. Michelle's Macarons will guide you through the process of whipping up some macarons that have that same, sweet and cinnamon-infused qualities. Serve them up with a cup of hot coffee.
2. Snowmen
Check out these adorable cream cheese Swiss meringue snowmen macarons! These are the perfect way to gift your loved ones during the winter months – whether it's for the holidays or as a delicious thank you. Grab the recipe at Sumopocky.
3. Hot Chocolate
Just a simple sip of hot chocolate can go a long way. And these bites from Goodie Godmother will satisfy every tummy in the house. The toasted marshmallow filling will really top off this taste quite nicely.
4. Brownie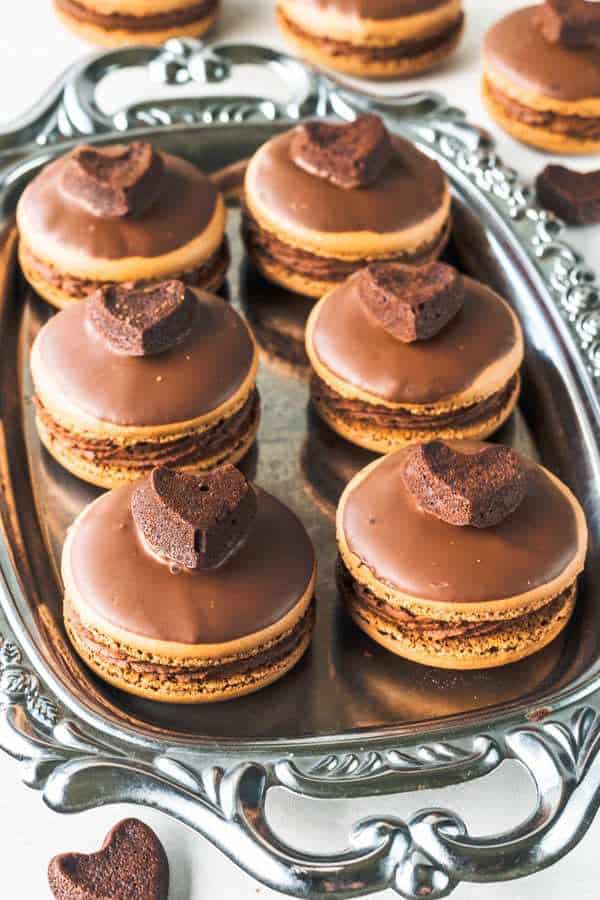 Tis the season of warm and delicious comfort foods. Pies & Tacos will give you all the details behind these brownie macaron bites. A batch of these served up for Valentine's Day could be quite nice, don't you think?
5. Cranberry & White Chocolate