Vegan Desserts that Taste Like Heaven
If you're a vegan, you know very well that vegan desserts can taste just as good (if not better) than any other dessert. If you're not a vegan, maybe it's time you tried a vegan recipe, just to say you did? Check out these delicious vegan treats that will have you filling your plate with seconds!
7 ingredient vegan cheesecake

Just because you're eating vegan doesn't mean cheese is out! Get the recipe on Minimalist Baker.
PBJ nanaimo bars

No one said guilty pleasures were out just because the recipe includes only vegan ingredients! Oh She Glows' PBJ nanaimo bars are decadent.
Chocolate chip cookies

Just because you're using different ingredients doesn't mean you can't get the classic taste! Vogue shows you how to do it.
Strawberry apple crisp
This recipe is vegan and flourless, but you'll probably never notice the difference! Check it out on Oh She Glows.
Stick toffee pecan pudding
As you can see on Oh She Glows, making something with vegan ingredients often makes it healthier. That just means you can have one more slide!
Chocolate cake
Nothing is ever quite as good as a simple, classic chocolate cake… except a good vegan chocolate cake, of course! Check out the recipe on Joy the Baker.
Almond butter chews
Another perk of baking vegan is that so many of the recipes are no-cook! Oh She Glows shows you how to make these bite sized treats in no time.
Itty bitty carrot cake cookies
Speaking of delicious bite sized treats, these mini carrot cake cookies from Oh She Glows are delicious no matter your diet restrictions!
Cupcakes
Healthy Blender Recipes' cupcakes are vegan and gluten free, but they're still totally delicious!
Cinnamon sugar pumpkin spice donut
These donuts from Oh She Glows will give you even more pumpkin spice deliciousness than your favourite latte.
Raw brownie
Eating raw means that none of your ingredients have been cooked. My New Roots shows you how to make brownies that are just as good as the classic baked kind… but without the baking!
Chocolate chip banana oat cake with peanut butter glaze
Do we even need to tell you how delicious these treats are? Oh She Glows' title says everything you need to know about taste!
Banana coconut cream pie
Hot for Food reminds you that eating vegan doesn't mean you can't enjoy creamy, delicious things!
Chocolate cupcakes with almond buttercream and raspberry glaze
I think you already know how we feel about the delicious vegan recipes on Oh She Glows!
Amaretto spiked chocolate mousse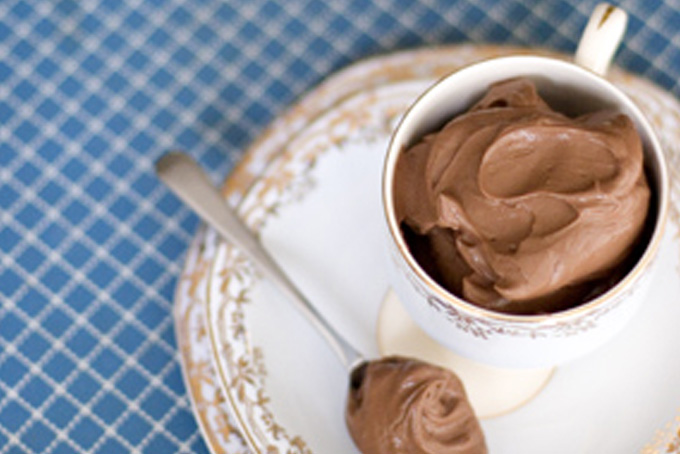 Just because the recipe is vegan doesn't mean you can't kick the ingredients up a notch! 101 Cook Books shows you how with this amaretto spiked mousse.
Have you tried or created other delicious vegan baking recipes that you think everyone should try? Tell us about them in the comments section!