Fun and Unique Yarn Crafts
In our house, yarn crafts are a daily activity. Many different members of our family knit, crochet, and cork, so there are always plenty of yarn ends and spare scraps lying around for other creative projects too, since someone's always finished another project up. That's why we've been on the lookout for unique and creative projects to use our scraps for, just to make sure it all gets used rather than being thrown out or cluttering up our space!
Just in case you love the idea of making awesome, fun, and simple crafts out of yarn just as much as we do, if not more, here are 15 of the best ideas, tutorials, and concepts we've come across so far that involve something other then knitting and crochet.
1. Yarn wrapped letter quote plaque
Are you most interested in crafts that involve using yarn with other supplies in order to make something cute, custom, and decorative? Then we have a feeling you'll get along very well indeed with the way Makes and Takes used a frame and some raised wooden letters from the craft store to make this lovely yarn wrapped quote plaque that's very colourful and cheerful indeed.
2. Extra simple yarn dolls
If you're going to do a bit of extra crafting outside your regular hobbies, would you rather make something your kids can help you with and then continue to play with when it's all finished? In that case, we'd definitely suggest taking a look at how Be Brave, Keep Going made these fantastic yarn dolls that look just like the homemade toys from days of auld that kids would have actually made and played with once upon a time.
3. Nail and yarn wall art
Maybe you loved the idea of creating some kind of letter based wall art for your home using yarn but you're just not sure the previous idea was right for you because you'd really like to keep the yarn as the central focus? In that case, we'd definitely encourage you to take a look at the way Jen Loves Kev made a fantastic statement quote right on their wall using nail and yarn wrapping techniques.
4. Boho framed yarn fringe wall art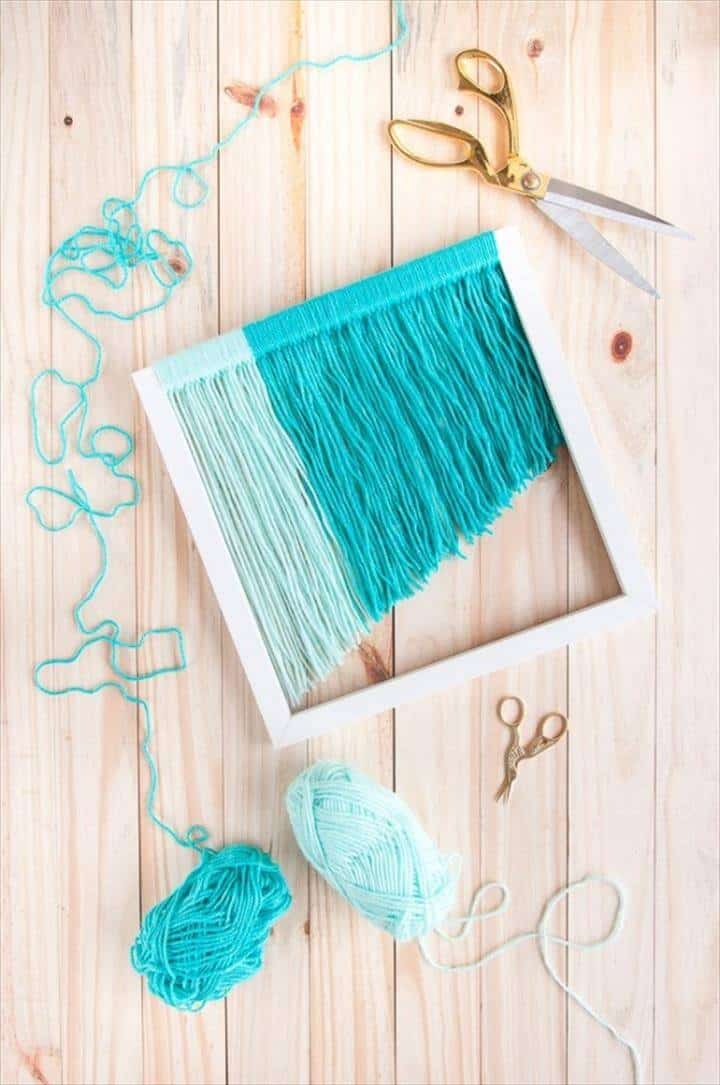 Are you actually feeling quite good about the idea of making some kind of wall art from yarn and a frame but perhaps it's the lettering that didn't really strike your fancy? In that case, we think you might get along a little better with something like this Boho chic inspired yarn fringe frame outlined step by step on A Parde Indecisa! We love the way they created a fading colour ombre, but you could use any colours you please.