How to Make DIY Pipe Shelves
In the world of home decor, the past few years have seen a wonderful resurgence of an industrial chic home decor aesthetic that's perfect for people who adore an urban influence but still have a fondness for old fashioned looking rustic inspirations as well. One of our favourite things to come out of this trend has been furnishings and home features that involve actual metal piping, particularly if the pieces are homemade! In fact, we've been thinking about adding a piece of this kind into our own home decor scheme, which is part of the reason we've had our eyes peeled for awesome tutorials and suggestions regarding different ways to make pipe shelves.
Just in case you love the idea of making pipe shelves just as much as we do, if not more, here are 15 of the very best ideas, designs, and tutorials that we've come across so far in our search for guidance and inspiration!
1. DIY open pipe shelving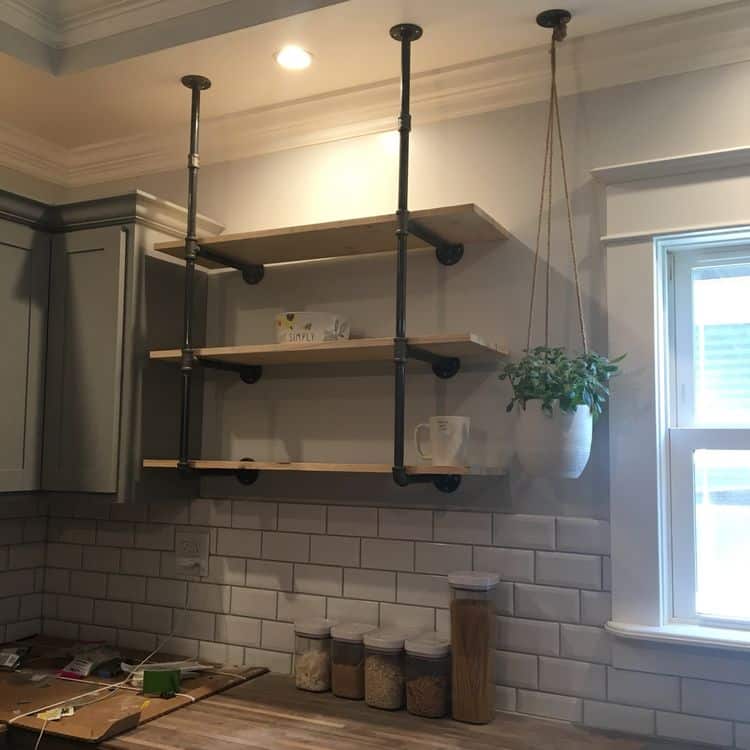 Are you looking for a tutorial and design that's quite simple indeed, not just because you're new to the whole furniture making idea but also because you love a sort of shabby chic, purposely unfinished look? In that case, we'd definitely suggest taking a look at the way Magnolia made these very open pipe shelves with no edges or endings on the wood. They're great for a kitchen!
2. In-depth floor to ceiling pipe shelving for beginners
Are you actually so enamoured with the idea of making, installing, and using pipe shelves of your very own that you think you'd prefer to make a very large unit indeed, extending it all the way from floor to ceiling rather than just making a smaller, more discreet version? Then we think you simply must take a look at the way DIY Showoff made these stunning standing and mounted shelves that are much larger and much sturdier than some designs you'll find.
3. DIY copper pipe shelf
Perhaps you're really into the basics of the idea but, even though you love industrial chic aesthetics, you're still looking for a way to make your piece a little lighter and more modern looking, rather than being so dark and rustic in appearance? In that case, we think perhaps you'd get along a little better with something like this fantastic white wood and copper piping tutorial outlined step by step on Hey Lila Hey!
4. The "overly detailed" pipe shelf tutorial
Are you still interested in the floor to ceiling idea but you're actually a little newer to the world of DIY and piece building than a lot of the people who you know who have made these shelves, so you feel like you could use a little extra help? In that case, we'd absolutely encourage you to take a look at the way DIY Esq. outlines their own pipe shelf making process in a manner that some might consider almost too detailed if it weren't so incredibly helpful and clear for beginners!