15 Super Trendy Slime Recipes That The Whole Family Will Love
Who doesn't enjoy a new pack of slime? It's just as relaxing as a stress ball and the kiddos have a ball with some too. Thankfully, you can make it at home with just a few ingredients. Check out the tutorials we found below! We're certain that the whole family will love these 15 super trendy slime recipes.
1. Rainbow
Living Locurto beings our journey through the "slime" with this beautiful rainbow recipe. Swirls of pastel and fun, the kids will absolutely love taking part in the makings of this one. It's even a great idea to do at a sleepover or to make as party favors for a little one's birthday.
2. Party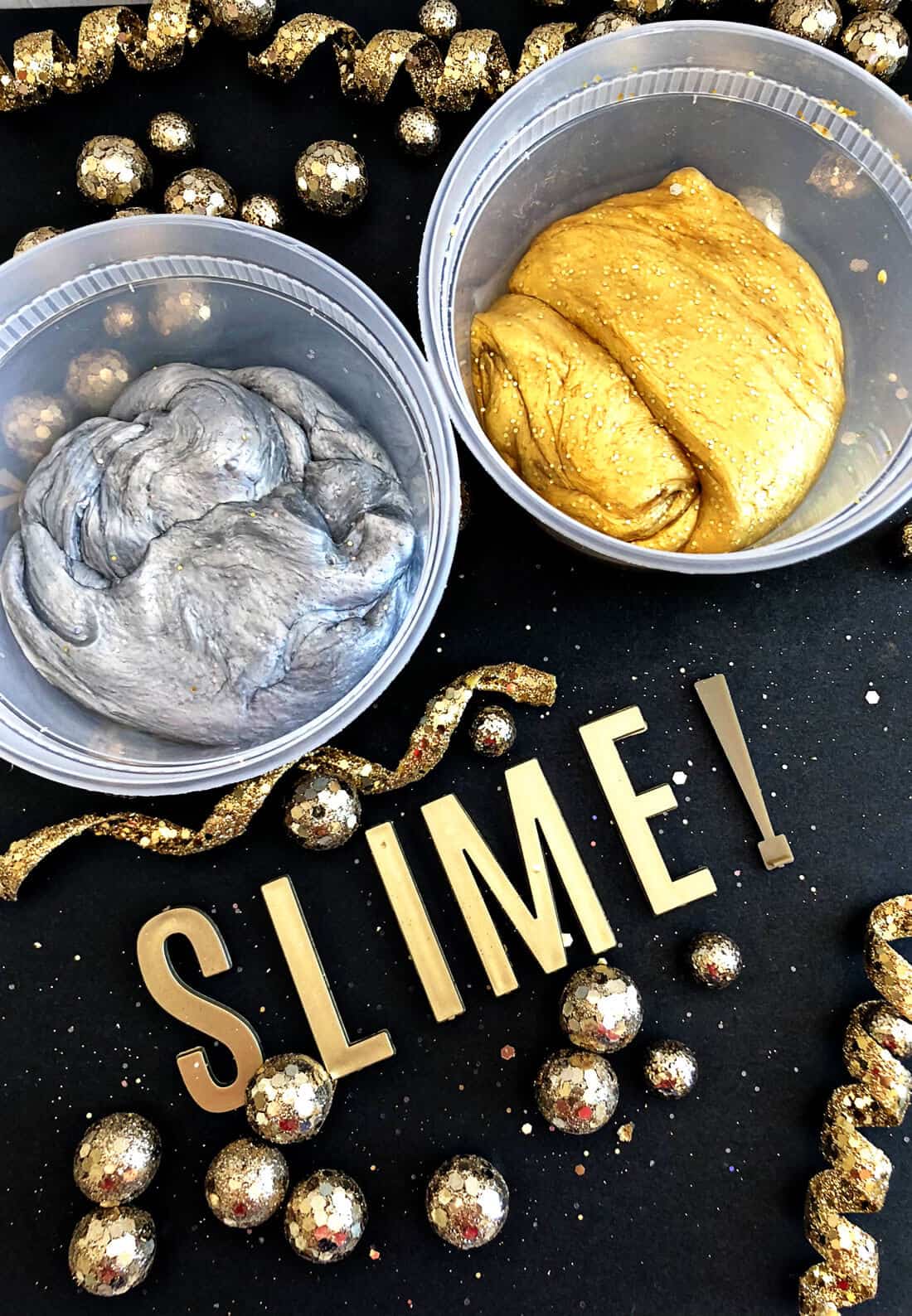 How about adding some slime to your next shindig? Perfect for New Year's, bachelorette parties, little one's sleepovers and the like, these sparkling beauties can be made right at home. And they're so much fun – no matter your age! Check it out over at Thirty Handmade Days.
3. Princess
The Farm Girl Gabs added some extra bits to her slime to make it princess-inspired. This is, again, perfect for parties and the like! You could even make this an activity for the kiddos to use during sleepovers!
4. Halloween
Frogs, Snails & Puppy Dog Tails used halloween as their inspiration. Grab some google eyes and throw them in withs one glitter. This green wonder will have everyone in the house smiling.
5. Borax-Free
These slime recipes can be really fun to do in school as well. And if you want to go with an option that doesn't use Borax, well, Dream a Little Bigger has you covered. This one sparkles too, and the kiddos will so look forward to their project!
6. Soft & Stretchy
Schooling A Monkey focused on making a perfectly soft and extra stretchy slime for everyone to enjoy. And this one really does its job. We're also quite partial to the blushing pink color it ends up with.
7. Watermelon
You can get slime inspiration from everywhere, even in the kitchen. Check out Coffee Cups & Crayons to learn how to make a batch of slime modeled after everyone's favorite summer fruit! Could you imagine a kiwi or strawberry version?
8. Scented
Did you know that you can make your slime smell nice and sweet? Besides being super fun to play with – and relaxing too – you can make it a bit better in the scent department. Just hop on over to Smart School House to learn how to add some fragrance.
9. Peppermint
Natural Beach Living used some holiday peppermints as their inspiration behind the slime. We love this bright red and golden sparkle combination. Take the leap now and check out the details – this one looks to be perfect to use as a DIY gift.
10. Snowflakes
You could always use the season s your inspiration behind your slime recipe. That's what The Art Kit did and they ended up with something snowy and sweet. Add some snowflakes into your concoction for a sparkling surprise.
11. Galaxy
Slime Science went with a galaxy-inspired mix and we're loving this one too. Built with a lot of glitter and a swirl of beautiful colors, this one is a slime-lovers dream. Take a peek at the recipe and get to making with the kids by the afternoon.
12. Valentine's Day
A bit of red, pink, and white could be a great way to style your slime too. This stretchy mix can be found over at Eating Richly. Give your babes a new tub of slime to play with in honor of Cupid's big day!
13. Glow-in-the-Dark
A Pumpkin & A Princess knocked our socks off with this one! Create some slime that will glow in the dark. It's the perfect way to jazz up your Halloween fun at home or at school.
14. Mess-Free Glitter
Don't be scared to use glitter in your mix. Thankfully, there are recipes that will leave the experience mess-free. And that recipe can be found over at Kinder Craze!
15. Christmas
Capturing Joy finishes off our phone with this fabulous Christmas-inspired slime! Red and green are the best holiday combination and we're loving how textural this one looks. Do it with the kids or give them some on Christmas Eve to play with!