DIY Any of These 15 Small Dining Room Tables For Your Home
If you can't find the perfect design, make one! You can DIY any of these 15 small dining room tables and fit your home – and its proportion – better than you ever would with something that was store bought. If you've got a studio apartment or a smaller home without too much open space then one of these pieces below can definitely help you out. Take a peek!
1. Farmhouse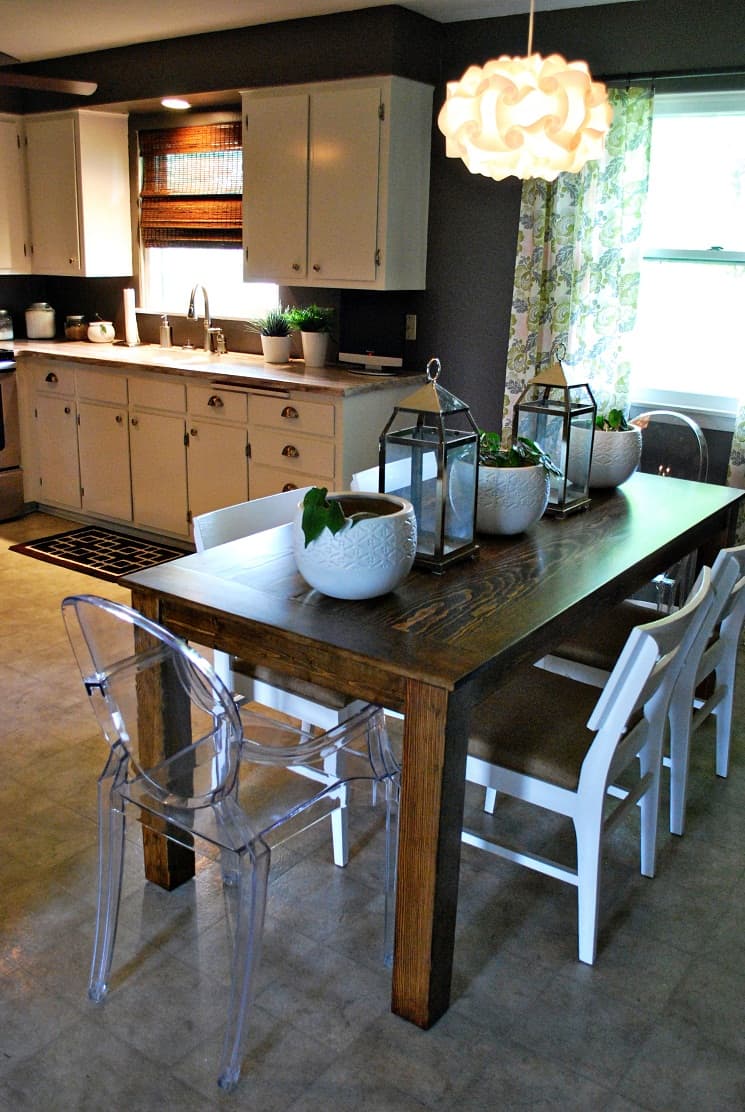 Attempt At Domestication starts us off on this DIY journey with a classic, farmhouse table DIY that's quite easy to follow. This is a simple, straightforward tutorial that's a great first project to get your hands dirty with if you've never done a DIY of this magnitude It's also a versatile design that you'll love for your home!
2. Concrete
Do you feel like diving into some concrete? If that doesn't scare you, visit Crazy Craft Lady and learn how to whip up one of these smaller dining room tables with a concrete topping. It's a more modern design for those that want clean and simple lines.
3. Pallet
Scraphacker put some old pallets to good use with this design. It's got a distinct retro vibe which is great since that's incredibly trendy right now. And it'll fit nice inside homes with that same, eclectic vision.
4. Midcentury Modern
A Beautiful Mess gives us all the details behind this midcentury modern piece. With hairpin legs and ample seating, you'll love the crisp finished project. And you'll love its stylish versatility and how it can blend so well into different households.
5. Steel Base