DIY Concrete Heart Candle Holder
In the last few weeks, I've been really obsessed with DIY concrete crafts. There are just so many things you can do with homemade fine particle concrete that let you get all kinds of creative! I've also always been a fan of candles, whether they're DIY or store bought, so it only makes sense that we'd want to combine the things we love together. That's how I came up with the idea of using homemade concrete to make a candle holder!
I was actually so happy with how my heart shaped candle holder turned out that I decided to put the silicone form I bought to use once more so I could lay out the process for other people who like the same things to follow along with. Check out these step by step instructions complete with photos! If you'd rather follow along with a video tutorial instead of written words, scroll to the bottom of this post to find just what you're looking for.
For this project, you'll need:
A silicone form
DIY fine particle cement
Water
Aplate
A spoon
Scissors
Oil (canola, vegetable, coconut etc. will all work to prevent sticking)
A paintbrush
A round candle
Step 1:
Gather the materials!

Step 2:
Use your paintbrush to coat the inside of your heart shaped mould or form in oil. This will stop the DIY fine particle concrete mix from sticking to the silicone or plastic as your project dries.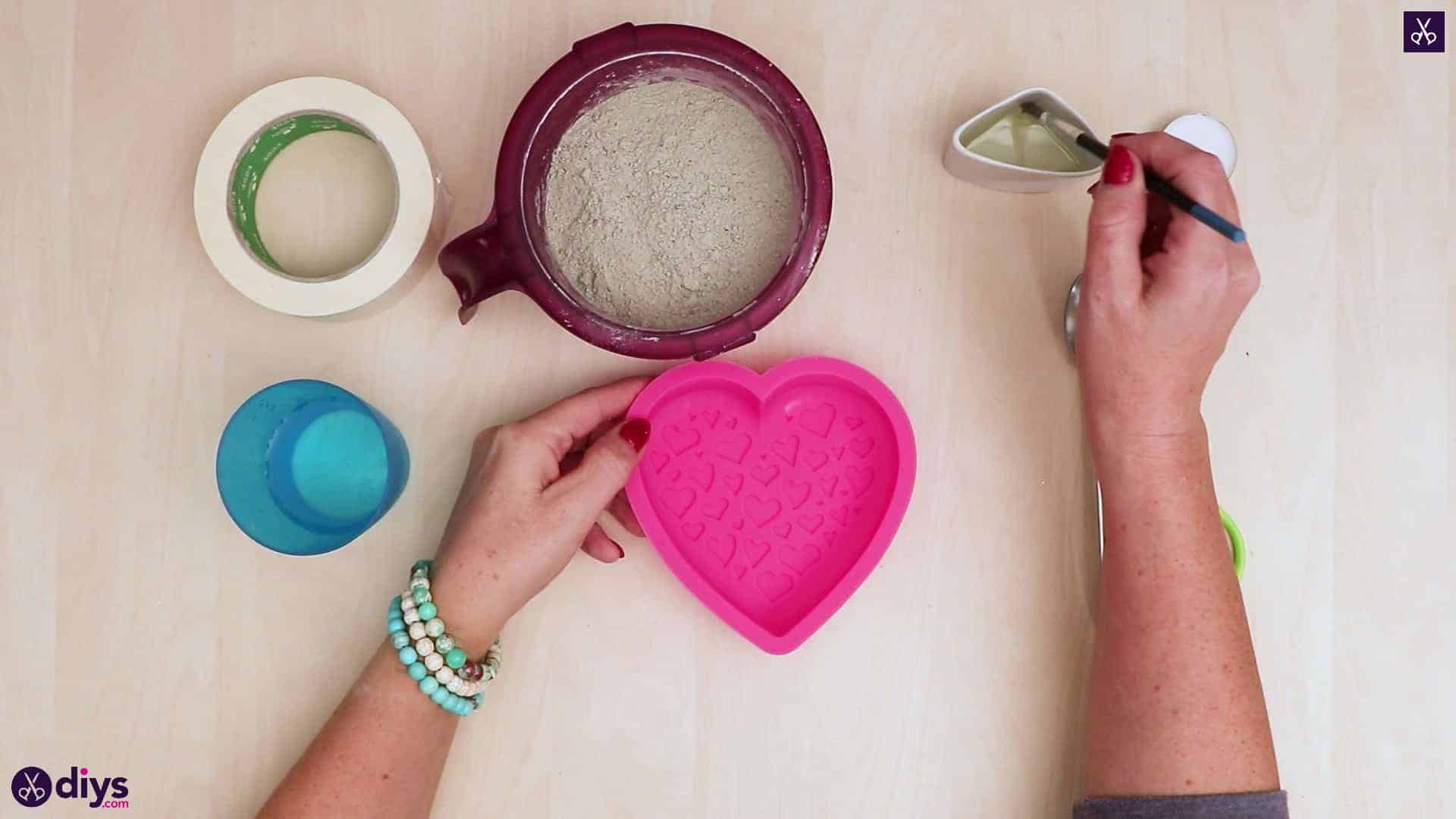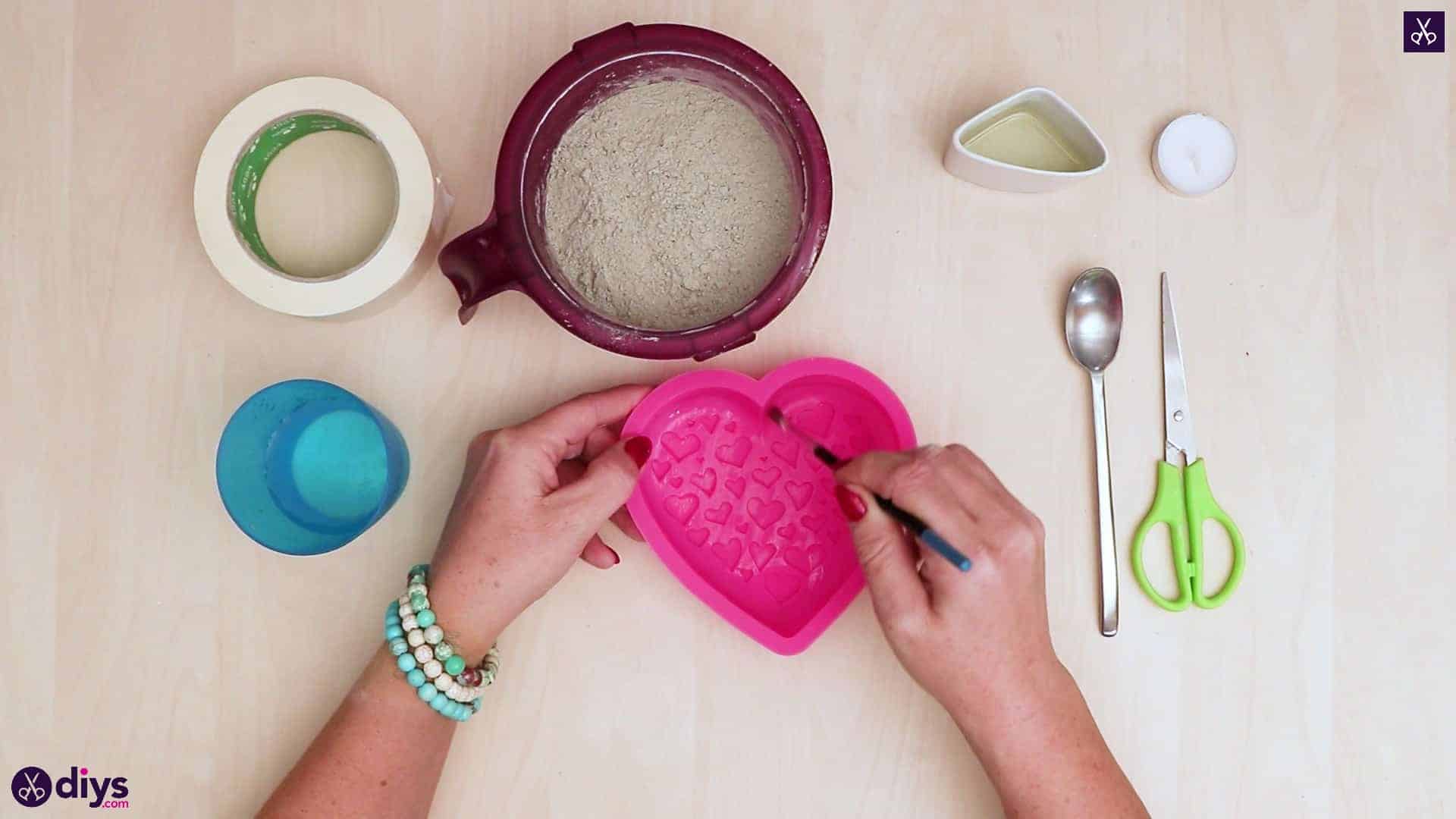 Step 3:
Use your spoon to mix your DIY concrete with water! Follow the directions on the back of the package to get the ratio of water to mix right for the proper texture, as it can vary from brand to brand.
Step 4:
Use your spoon to fill your form! Leave about half an inch of space at the top so the concrete mix doesn't overflow during future steps. When you're done filling it, tap the bottom of the form on the tabletop to level it out on the surface and get rid of air bubbles.
Step 5:
Sink your tea light candle into the centre of your concrete mix while it's still wet. Cut two three inch strips of tape and stretch each one from one edge of the form, across the top surface of the candle, to stick it at the other edge, crossing the two strips over each other diagonally in an X-shape to hold the candle in place. Set the whole thing aside to dry.
Step 6:
Once your concrete has fully dried all the way through, peel the outside of the form away from its edges and remove the shape.
You've officially got yourself a heart shaped DIY concrete candle holder! Feel free to try this same concept using a mould or silicone form of a different shape if you prefer. Just in case you'd like to try this project out for yourself, here's a fantastic tutorial video to help you!