Nutty bourbon brownies – gooey, fudgy brownies with a boozy kick and plenty of crunchy nuts; only for grown-ups!
You can't beat a good brownie, and while a classic plain chocolate brownie may be pretty unbeatable, I think that these nutty bourbon brownies might just have it whooped. They have my favourite brownie texture – fudgy and a little bit gooey with lots of crunchy bits from the nuts, and a rich, deeply chocolatey flavour with a kick from the bourbon – grown-up brownie heaven!
If you don't want to use bourbon in these then you can swap it for whisky, dark or spiced rum, amaretto or Irish cream; all of which I think would be utterly delicious. Or if you want to leave out the alcohol altogether then just use milk instead, which would also make them kid-friendly.
As for the nuts you can use whatever selection you like; I used a mixture of pecans, hazelnuts, almonds and walnuts so there was plenty of variety; but you can just use one or two types if you prefer. Half of the nuts are chopped up and folded into the brownie batter and the other half are left whole and arranged on top; that way they are evenly dispersed throughout the brownies AND they look pretty darn attractive too!
Here's what you'll need:
1 3/4 cups mixed nuts (I used pecans, hazelnuts, almonds and walnuts)
1/2 cup butter, cubed
7oz dark (semisweet) chocolate, chopped
2 large eggs
2/3 cup (packed) light brown soft sugar
1/2 cup granulated sugar
1/3 cup bourbon whiskey
2 tsp vanilla extract
1 1/2 cups all purpose flour
1 Tbsp cocoa powder
pinch salt
1.Grease an 8 inch square cake pan and line with a strip of baking parchment, making sure that it overhangs either side so that it is easy to lift the baked brownies out of the pan. Preheat the oven to 375°F.
2.Roughly chop half of the nuts, not too small, and set aside.
3.Place the butter and chocolate in a pan over a low heat and stir until melted and smooth. Set aside.
4.Place the eggs and sugars in a large bowl and beat with an electric mixer until extremely thick and pale and the sugar has almost dissolved.
5.Beat in the chocolate and butter mixture followed by the bourbon and vanilla extract.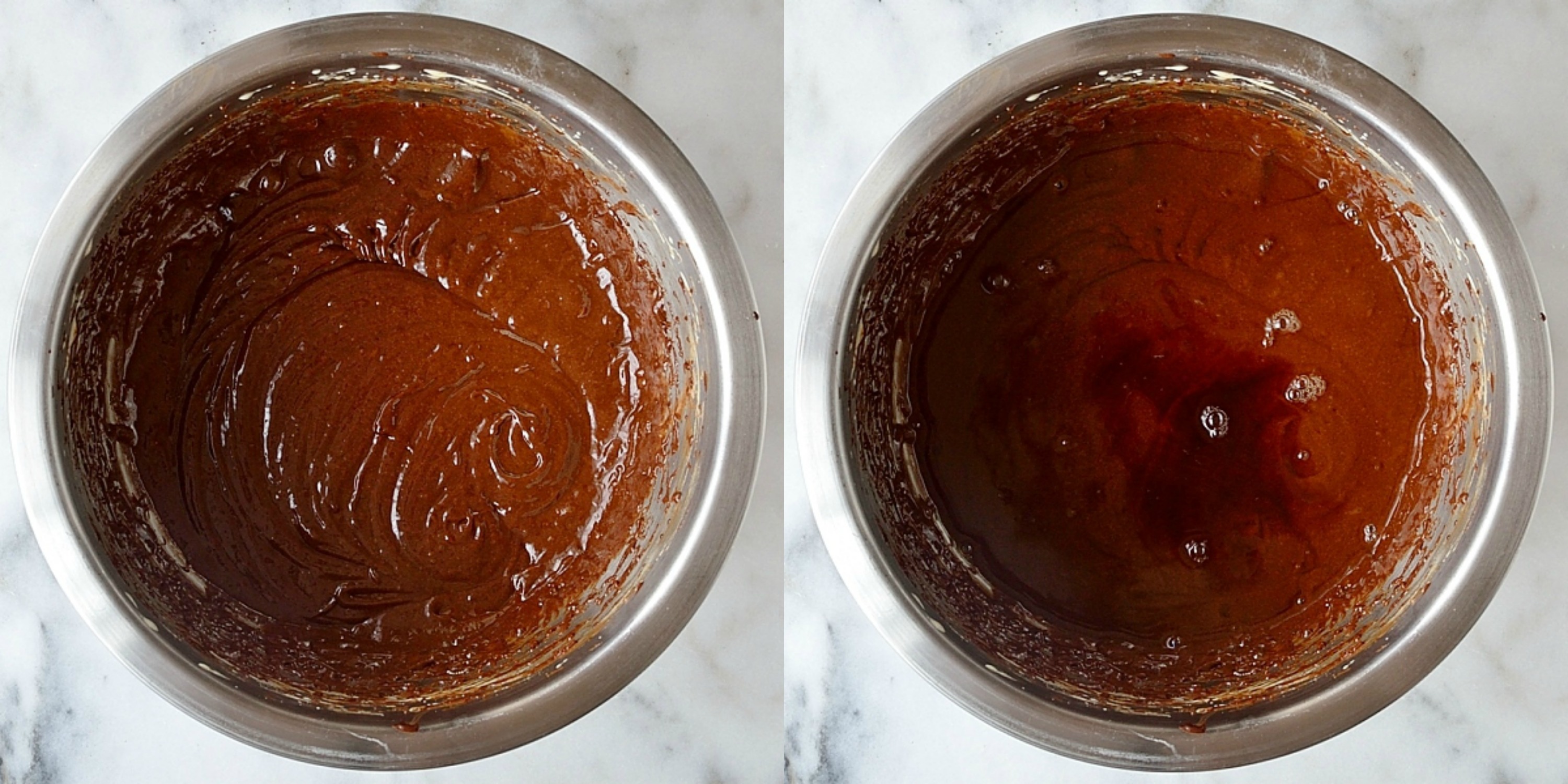 6.Sift together the flour, cocoa powder and salt then fold it into the chocolate mixture until no pockets of flour remain. Stir in the chopped nuts.
7.Pour the batter into the prepared pan and spread it level. Scatter (or arrange carefully) the whole nuts on top.
8.Bake for about 30 minutes until the brownie feels firm to the touch and a skewer comes out gunky but not wet. If it comes out clean the brownies are overbaked so keep an eye on them. You may need to loosely cover the top with tin foil partway through baking to stop the nuts from catching.
9.Leave the brownie slab to cool completely in the pan (I like to put it in the fridge overnight once it has cooled so that the brownies are easy to slice neatly), then carefully lift it out using the overhanging parchment and use a sharp knife to cut it into squares.