15 Modern Christmas Trees To Fashion Your Own After This Year
Is your home a bit more contemporary in style? Maybe you've got a fashion-forward home full of chic edges and crisp rooms. If so, maybe you'll want to give your holiday decorations a bit of a non-traditional twist. Check out these 15 modern Christmas trees that you can fashion your own after and grab some inspiration from!
1. White Cut-Out
If you don't have space for a traditional tree or just want to do something completely untraditional like this look we found over at Contemporist. It's wooden cutout that's been painted white and then some twinkle lights were added. In all actuality, it's probably a super simple DIY to finish off if you're handy with some power tools.
2. Just Lights
If you're pinched for space or want a really great photo-op for the kiddos, this is quite the contemporary (and minimal) way to decorate for Christmastime. This idea from Bell and Pistol is so simple and sweet! All you need is a set of multi-color twinkle lights.
3. Gold Feathers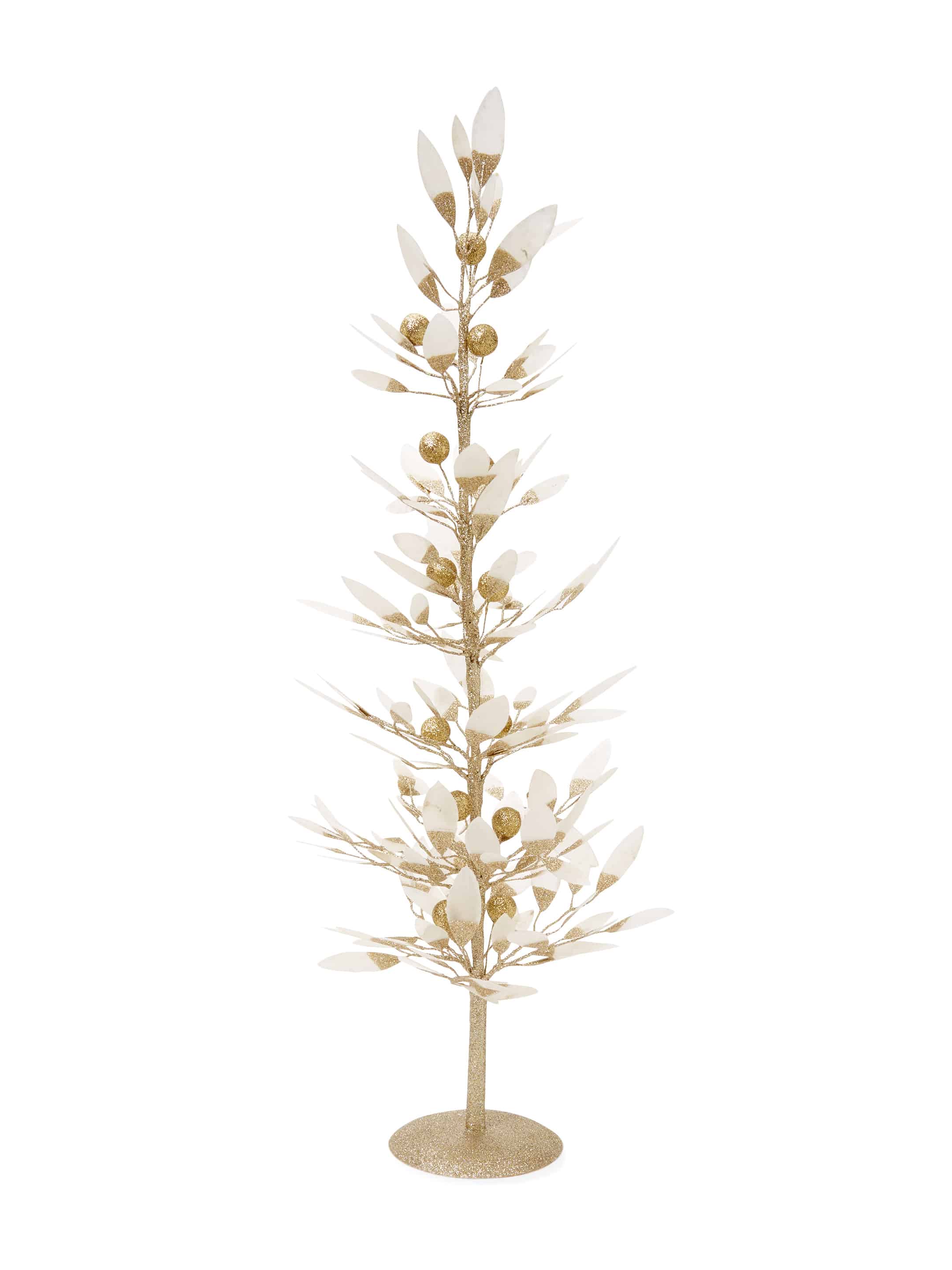 Chic, sophisticated, and elegant, this golden feathered beauty from Elle will give any corner of your home a more festive feel. But, it's not over-the-top or too full of color for our more modern style lovers. Instead, it's just got the right amount of sparkle to make it feel like the holidays.
4. Minimal Ornaments
Anne Sage went with a classic Christmas tree and a super chic, minimal way of decorating. A few white or glass ornaments will do the job. You'll still feel like it's the holidays but without too much fuss or chaos.
5. Wall Art