15 Meringue Recipes That Will Pleasantly Surprise You
All you need are some eggs and a bit of sugar to start off your homemade meringue recipes. These crispy, sweet bites are perfect accompaniments to celebrations of all kinds; from baby showers to weddings. Use them as toppings to a larger dessert or tasty favors for your guests. Today, we're sharing 15 meringue recipes that will pleasantly surprise you and delight the palate as well.
1. Meringue Kiss Cookies
The Novice Chef starts us off with some classic meringue kiss cookies. Take a peek at the recipe and get yourself acquainted with how they're made. And these are perfect for party favors and more!
2. Meringue Mushrooms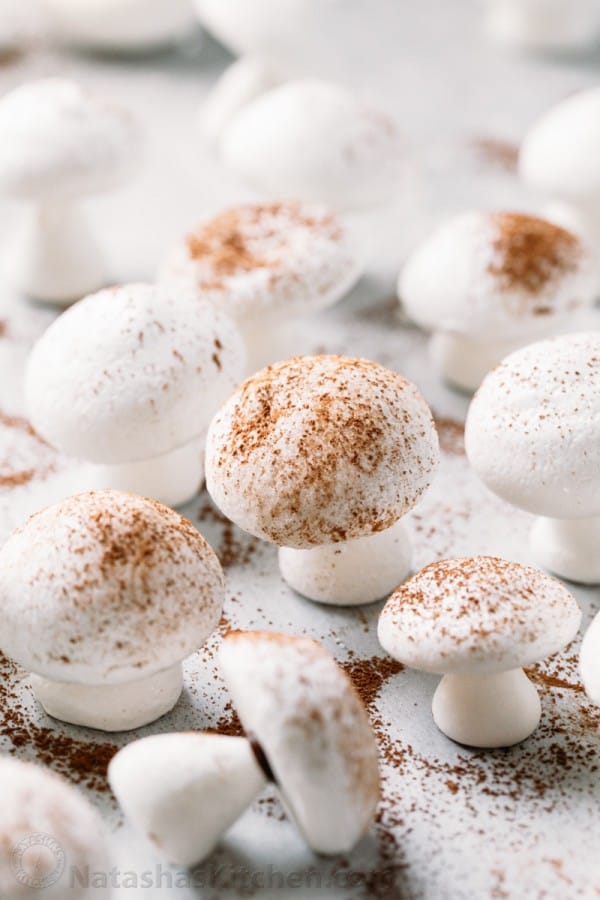 Add a little spark to the dessert bar or your cake creation with some meringue mushrooms on top. They're both tasty and artistic. Test your skills by stopping by Natasha's Kitchen to learn how to make them happen.
3. Lemon Meringue Kiss Cookies
A Kitchen Addiction has some delicious little lemon meringue cookies that you'll have a great time making and enjoying. Perfect for bridal showers, baby showers, and the like, check out the recipe after the jump. Flavored meringue is just as delicious as the classic versions.
4. Hazelnut Meringue
Let the Baking Begin did something a bit different with her meringue. Pack with hazelnuts and great flavor comes these fun treats. Visit now and snag all the details behind the creation.
5. Meringue Ghosts
Maybe you're looking for something on the "spooky" side. These meringue ghosts from My Baking Addiction will be the perfect accompaniment to your Halloween party or to top off that orange cake of your. Check out the details by following along with the tutorial.
6. Nutella Meringue
Here's a flavored meringue that will get everyone excited. Packed with sugary sweets and rich Nutella, these bites are absolute magic. Hop on over to Easy Delicious Recipes and learn how to whip this up over the weekend.
7. Crispy Almond Meringue Cookies
These crispy almond meringue cookie bites seem to have found a place in our hearts as well. These too would make great batches of thank you presents or to dress up tables at celebratory showers. Follow along with the recipe at Brownie Bites.
8. Spice Italian Pecan Meringues
Food & Wine has a fun version of meringue for us to try. Some spiced Italian cookies – with a side of that crispy sweetness we love – seem to be a perfect flavor pairing. Have a bite or two with your afternoon cup of tea.
9. Meringue Sticks
You can even make some meringue sticks. Just check out all the details at Food To Love and don't forget the delicious chocolate drizzle on top. It's a must-have accompaniment!
10. Rainbow Meringue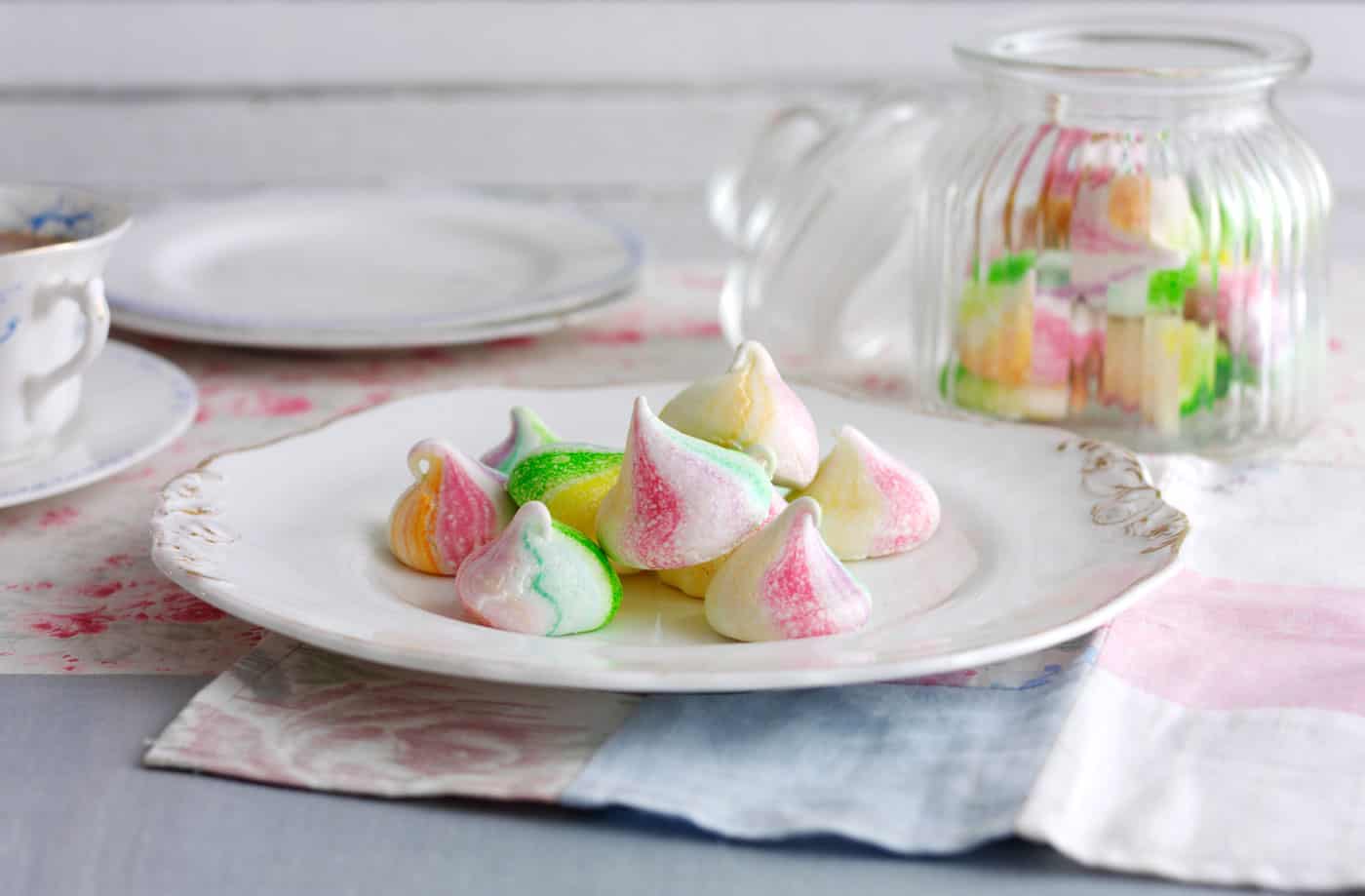 Real Food added some extra color to the party. These rainbow bites are everything you could want in a sweet treat in the afternoon. And if there were any on this list that were absolutely perfect for a celebration, it's these ones.
11. Chocolate Meringue Cookies
You can even dip your meringue cookies in some chocolate. In fact, you can even make your meringue … chocolate-flavored. Check out our new favorite recipe over at The Recipe Critic.
12. Spiced Praline Meringues
Epicurious featured these wonderful spiced praline meringues. Not only are they super yummy, but they're another one of the list that you'll love to whip up for your friends and family. Package them up and use them as DIY/edible gifts!
13. Mini Matcha Meringue Kisses
Epic Matcha knows that matcha is super trendy right now and used it to their advantage with these bite-sized cookies. They're also a great addition to a dessert bar because of their fun color. Take a peek at the recipe and have a go at it!
14. Vegan Meringue Kisses
If you want something vegan, all you have to do is take a peek at PCC Community. They're got a fabulous recipe while still giving you the sugary sweetness that everyone loves from a meringue bite.
15. Colorful Meringue Cookies
And finally, here's another fabulous recipe for colorful and delicious meringue cookies. Check out McCormick for all the details. Utilize the instructions for all kinds of fun and celebrations to come.