15 Meringue Recipes That Will Pleasantly Surprise You
All you need are some eggs and a bit of sugar to start off your homemade meringue recipes. These crispy, sweet bites are perfect accompaniments to celebrations of all kinds; from baby showers to weddings. Use them as toppings to a larger dessert or tasty favors for your guests. Today, we're sharing 15 meringue recipes that will pleasantly surprise you and delight the palate as well.
1. Meringue Kiss Cookies
The Novice Chef starts us off with some classic meringue kiss cookies. Take a peek at the recipe and get yourself acquainted with how they're made. And these are perfect for party favors and more!
2. Meringue Mushrooms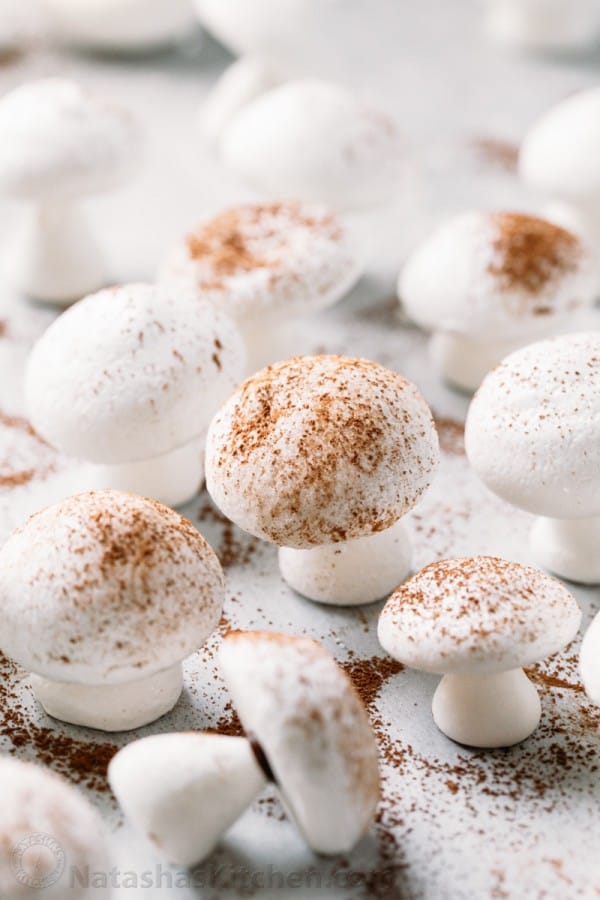 Add a little spark to the dessert bar or your cake creation with some meringue mushrooms on top. They're both tasty and artistic. Test your skills by stopping by Natasha's Kitchen to learn how to make them happen.
3. Lemon Meringue Kiss Cookies
A Kitchen Addiction has some delicious little lemon meringue cookies that you'll have a great time making and enjoying. Perfect for bridal showers, baby showers, and the like, check out the recipe after the jump. Flavored meringue is just as delicious as the classic versions.
4. Hazelnut Meringue
Let the Baking Begin did something a bit different with her meringue. Pack with hazelnuts and great flavor comes these fun treats. Visit now and snag all the details behind the creation.
5. Meringue Ghosts