Lentil Shepherd's Pie Recipe
Shepherd's Pie is a warm and hearty winter dish. Buttery mashed potatoes top a layer of protein and vegetables that are infused with wine, broth, and herbs. This is a complete meal in one dish.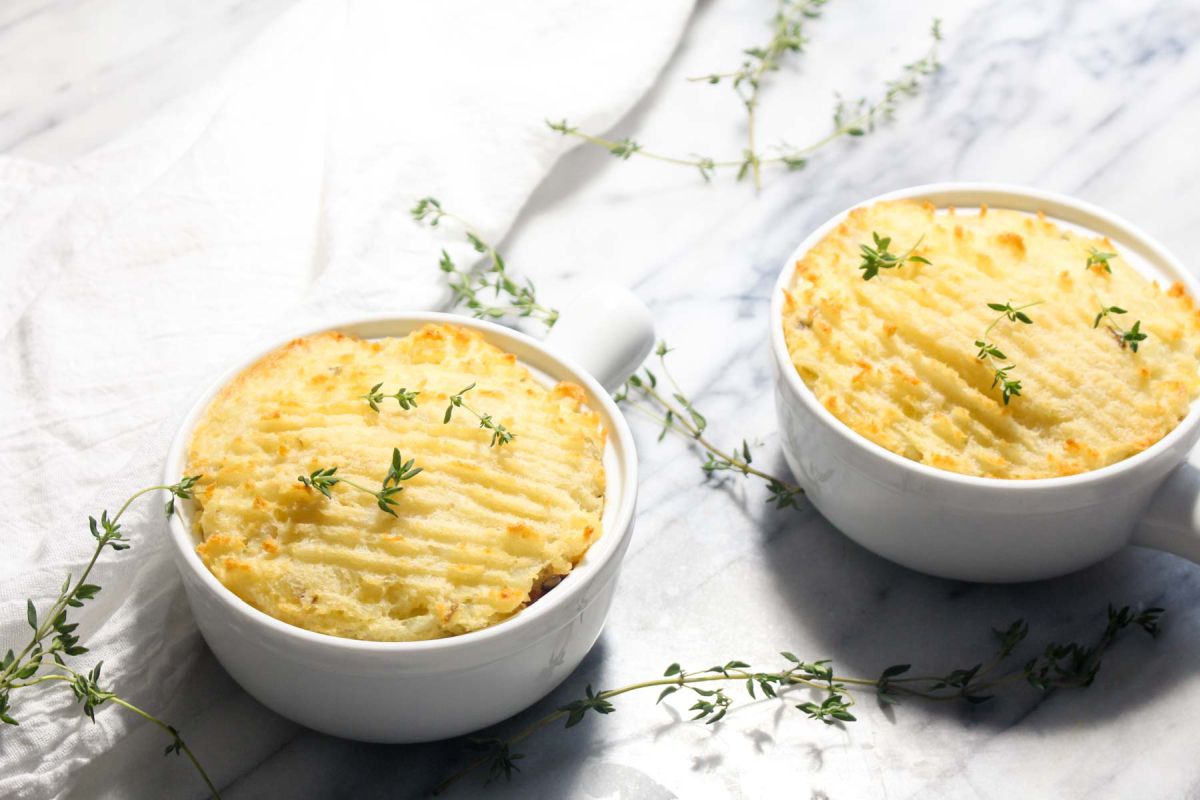 Shepherd's Pie is usually made with ground lamb, but for an easy, convenient, low cost, and healthy alternative, we are swapping the lamb for French Green Lentils. The lentils provide plenty of protein and a nice toothsome texture. They really absorb all the flavors of the cooking liquid, which adds even more flavor to this dish. If you aren't feeling the lentils, you can swap them out for ground beef, turkey, or lamb.
If you choose the lentil route, be sure to purchase French Green Lentils. Some lentils break down during cooking, but French Green Lentils hold their shape and texture, making them perfect for this dish.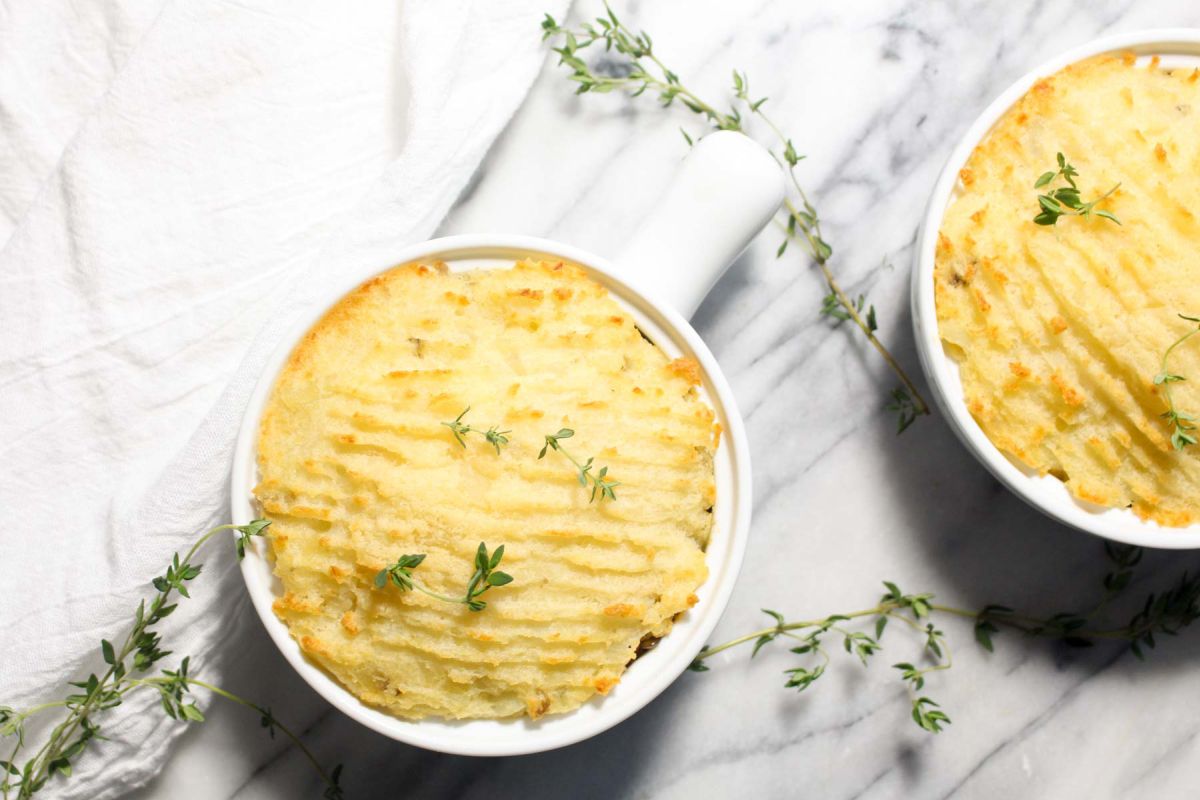 What I love most about Shepherd's Pie is that it is a complete meal in just one dish. You have your protein, carbs, and vegetables all in this pie. There is no need to cook sides since we top the pie with fluffy mashed potatoes. It is an easy dinner to make, albeit a little time consuming, but you are rewarded with a complete meal, and the leftovers heat up like a dream.
If you are looking to speed this up for a weeknight meal, you can prep it ahead on the weekend and then freeze it until you are ready to use it. Let it thaw in the fridge and then bake until warmed through and the potatoes are crusty golden brown.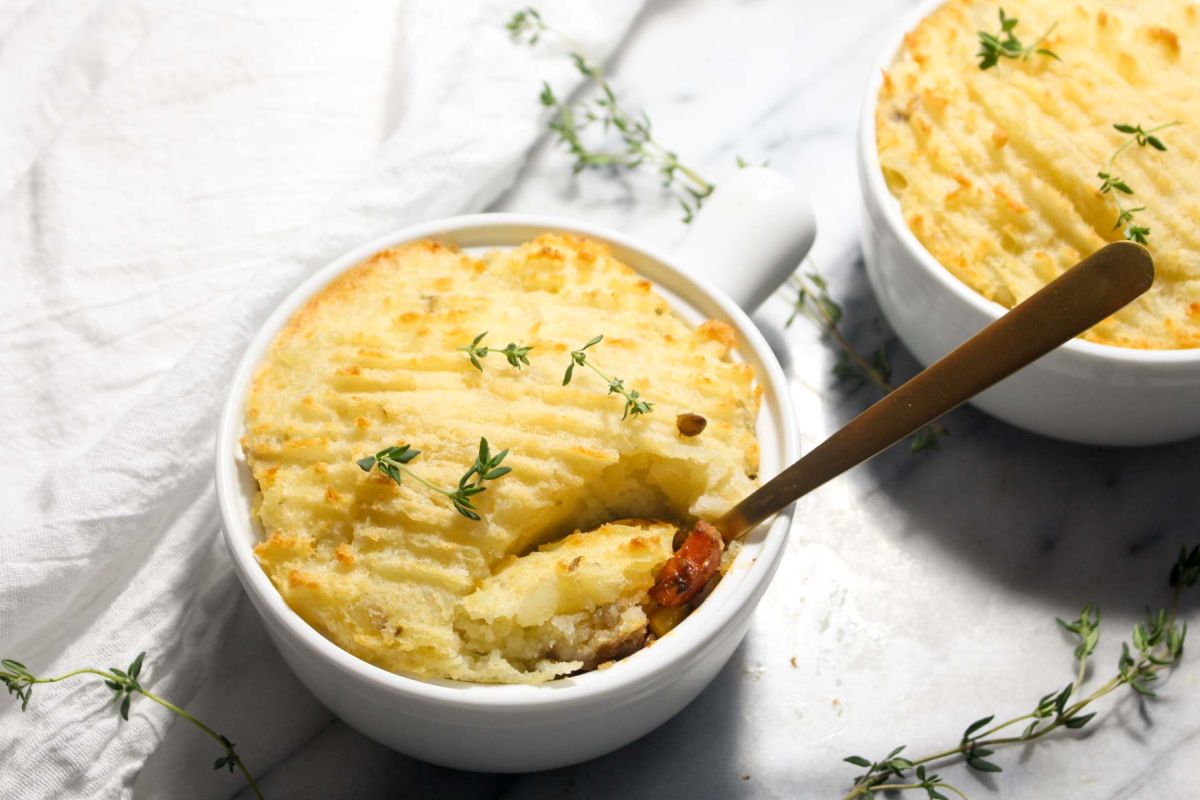 This one dish meal also packs a mean amount of nutrition.
Lentils are one of the highest known sources of Folate, an essential B vitamin. Just one serving contains 90 percent of your daily needed intake. This vitamin promotes a healthy brain, nervous system, and heart.
While white potatoes might get a bad rap, but they contain many nutrients that boost our overall health. Like lentils, they are a good source of B vitamins, in this instance, B6 and B3. Plain old potatoes can lower your blood pressure, build your cells, and increase athletic performance.