15 Latte Recipes To Get Your Through Those Early Mornings
Start your day off right with a cup of joe that's filled with bouts of flavor and cheerfulness. With these 15 latte recipes you'll be stepping into your morning with your best foot forward. Check out all these fabulous sips and how to make them right at home.
1. Pumpkin Spice Latte
Inspired Taste begins our latte journey with this pumpkin spice creation. Full of fall flavors and warm undertones, you'll love starting your day off with this scrumptious sip. And make sure you don't forget the whipped cream!
2. Vanilla Caramel Latte
Vanilla and caramel go hand in hand as well. Sweet and sultry, this recipe from Valya's Taste of Home is a showstopper. Whether you want it in the morning or afternoon, it's also a great choice.
3. Cinnamon Dolce Latte
Cinnamon dolce is wonderful year round, but extra special in the wintery months because of its cozy tastes. If you check out With Salt and Wit, you'll be able to snag the recipe. And remember, cinnamon is really good for you too!
4. White Chocolate Latte
White chocolate lattes are such a yummy treat. They go well with some raspberry syrup too, if you want an extra kick. Julie's Eats and Treats will walk you through all of the yummy steps.
5. Creme Brûlée Latte
Made by A Princess went with a favorite dessert as the inspiration behind this beautiful latte. Turn your favorite sweet into a yummy, warm sip to enjoy. And that garnish really sets things off right.
6. Nutella Latte
How Sweet Eats infused Nutella into their latte and we're drooling. How wonderful would this be on a cold night? Or just as an extra special, treat-you sweet to celebrate the day with?
7. Vanilla Latte
Of course, a classic, vanilla latte is always a good decision. If you're trying to learn how to make one on your own, then hop on over to the Grant life and check out the details. Again, a bit of whipped cream and garnish really takes it to the next level.
8. Dirty Chai Latte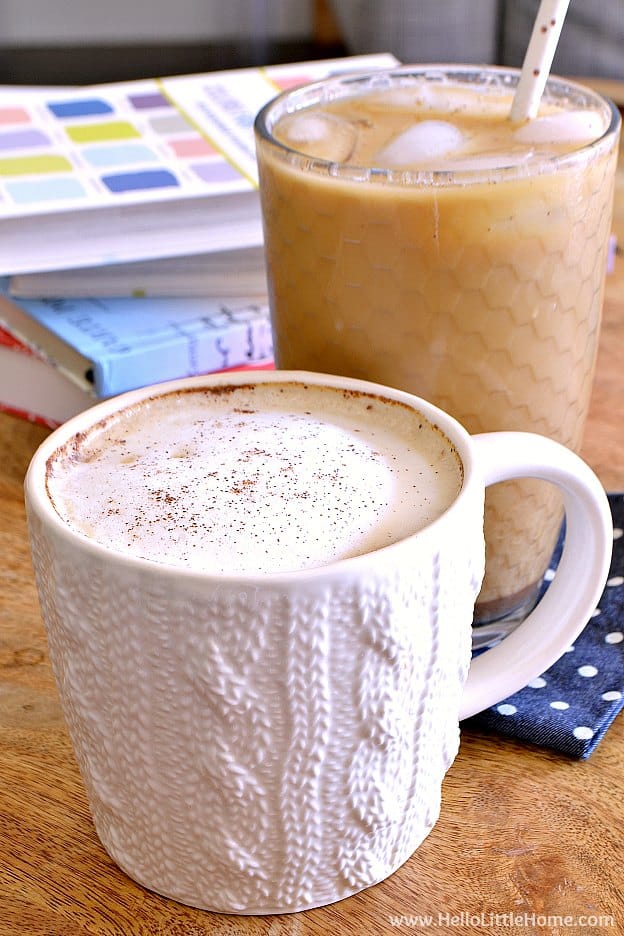 How about doing something a bit more outside-the-box and creating a dirty chai latte to start your day? Hello Little Home has everything you need to teach yourself. And we bet the whole family will want a sip of this one.
9. Oatmeal Latte
Go Dairy Free has the most perfect morning cup of coffee on the list! An oatmeal latte is exactly what it sounds like. It's comforting, it's delicious, and yes, includes some oats!
10. Butterbeer Latte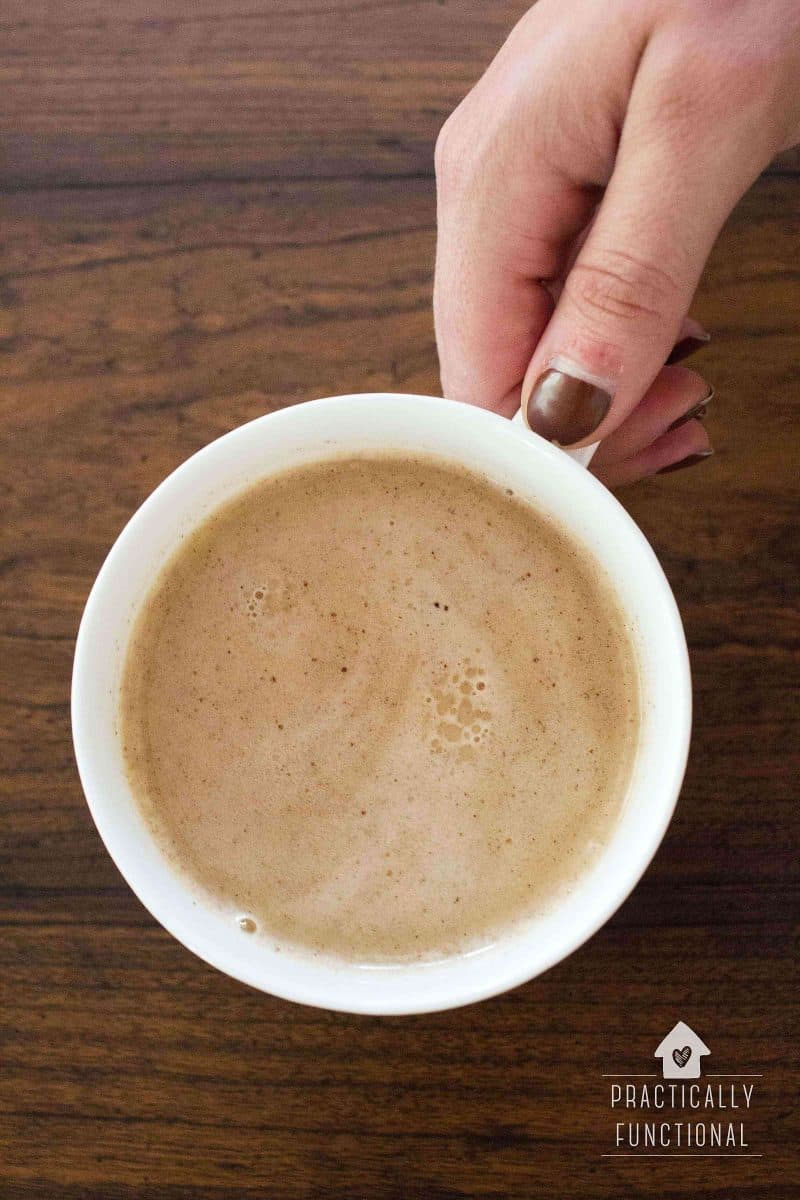 Who's a fan of Harry Potter? Well, if you want to take your fav fantasy drink – butter beer – and turn it into a warm morning cup, then you've come to the right place. Check out the details at Practically Functional.
11. Peppermint Vanilla Latte
Fantabulosity added some peppermint to their cup to create something perfect for the holidays. Peppermint and vanilla together creates such a smooth, sweet sip. And it's a great way to start off the holiday season.
12. Coconut Latte
Coconut may not everyone's favorite flavor, but it's sure delicious when used in a latte. And if you visit How Sweet Eats you'll find out the best way to utilize it. Check out all the details after the jump.
13. Matcha Latte
Minimalist Baker brings a recipe to the list that all of the matcha lovers will want to jump on. Don't let the green deter you, it's delicious and healthy too! You can check out all of the details once you visit the blog.
14. Maple Pecan
Six Clever Sisters went with a flavor that's good on both pancakes and in coffee cups! Maple pecan lattes will warm up your morning and cozy your nights. If you're looking to expand your coffee drinking at home, this is the one to do it with.
15. Eggnog Latte
And finally, we leave off with this delicious CopyKat recipe. Inspired by the Starbucks version, make your holidays even better by being able to recreate this treat right at home! Serve it up to all the family after a day filled with festivity!