These 20 DIY Lampshades Will Light Up You Room In A Whole New Way!
Instead of dawning the nightstand or side table with drab lamps without any personality, why not add some homemade touches to their overall look? With a bit of creativity you can turn something old into something brand new in an afternoon. These 20 DIY lampshades will light up your room in a whole new way. Check out the tutorials below!
1. Fabric Tape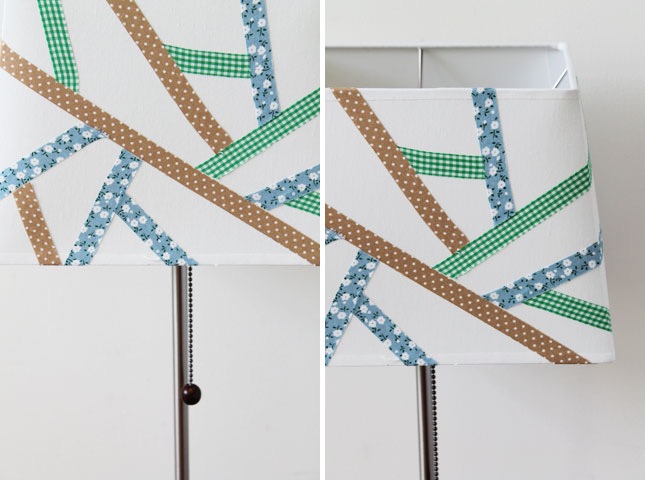 With a bit of fabric tape, you can make a design all your own. Grab some inspiration with this easy idea from Brit + Co.
2. Spray Paint
Decor Chick took the simple route and grabbed some spray paint for her makeover. Sometimes the easiest solutions are the best ones.
3. Bare Minimalist
Check out this minimalist design from All Put Together! If you want something more offbeat take a peek at all the details behind this innovative idea.
4. Quite Wordy
We're loving this idea from Apartment Therapy. With pages taken from the dictionary, you'll have a brand new shade to enjoy in your home.
5. Wood Grain Glitter
Vintage Revivals created a glittered wood grain pattern that we're swooning for. It's the perfect mix of rustic charm and girlish touches.
6. Family Photos
Do you have some favorite family photos? With help from Mommy Moment you can turn them into a surprising piece of home décor.
7. Doily Covered
Brit + Co shows us how to make a lampshade with a distinct vintage styling. Doilies can cover your shades too!
8. Pom Pom
This pom pom design seems like a lot of fun. Put this inside your craft room or nursery for an extra playful effect. (via)
9.Woven Veneer
Poppytalk shows us how to create a lampshade from scratch. You'll be working with some woven veneer to make this beauty.
10. Paint Stick
With the help of some paint sticks, you can create something similar from this piece. HomeJelly will give you all the fun details behind this project.
11. Lush Flowers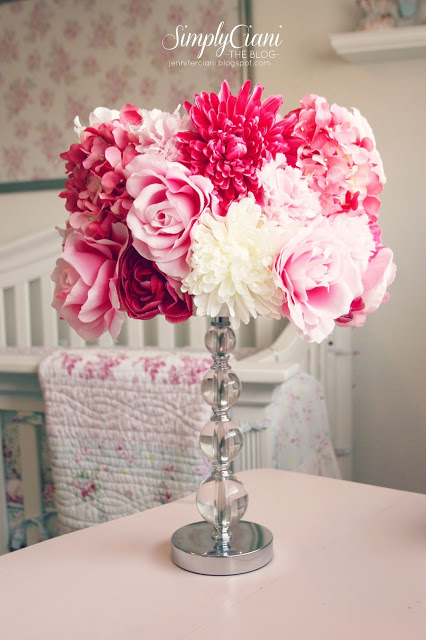 We're absolutely loving this flower-filled design from Simply Ciani. If you're looking for something with a pop of femininity this is it!
12. Hidden Design
Domestic Imperfection hid their pizzazz just a little bit. We love how there's a surprise underneath this one.
13. Cozy Sweater
Have any old sweaters hanging in your closet? Upcycle a cozy one with some help from Redhead Can Decorate.
14. Balsa Wood
You'll need a bit of Balsa wood if you want to try this tutorial out. Grab all the details for this beauty over at Pomp and Circumstance.
15. Some Chevron
Pomp and Circumstance also has this great DIY for creating a chevron lampshade. It's right on trend but can fit right into traditional décor nicely.
16. Twine Wrapped
Even a bit of twine can go a long way. Over at A Night Owl you'll learn how to wrap your shade and create something rustic and trendy.
17. Zip Ties
Inspired by a piece from Anthropologie, this shade idea is quite unique. Check out how to turn zip ties into something stylish over at Apartment Therapy.
18. Ping Pong
Poppytalk used ping pong balls to create a textural work of art we love. Just pick your colors and start painting!
19. Mapped Out
Are you a travel lover? Grab a map and use it as your inspiration for your lampshade makeover like Silver Boxes did!
20. Bright Ideas
Created with stencil, this light bulb-covered lampshade is both clever and quirky! Check out the details at Idle Hands Awake.