These 20 DIY Lampshades Will Light Up You Room In A Whole New Way!
Instead of dawning the nightstand or side table with drab lamps without any personality, why not add some homemade touches to their overall look? With a bit of creativity you can turn something old into something brand new in an afternoon. These 20 DIY lampshades will light up your room in a whole new way. Check out the tutorials below!
1. Fabric Tape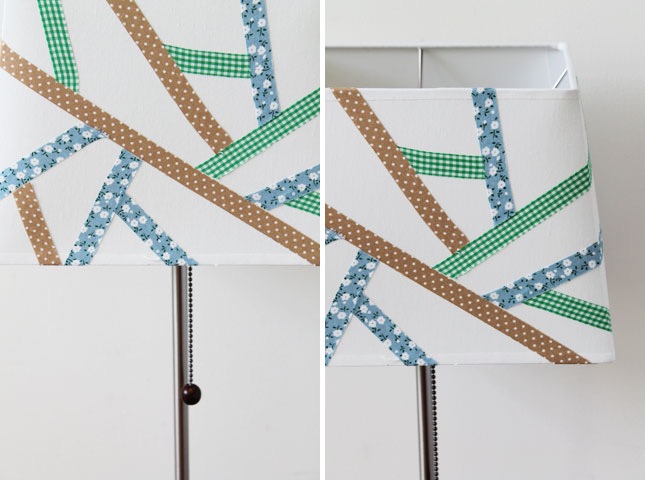 With a bit of fabric tape, you can make a design all your own. Grab some inspiration with this easy idea from Brit + Co.
2. Spray Paint
Decor Chick took the simple route and grabbed some spray paint for her makeover. Sometimes the easiest solutions are the best ones.
3. Bare Minimalist
Check out this minimalist design from All Put Together! If you want something more offbeat take a peek at all the details behind this innovative idea.
4. Quite Wordy
We're loving this idea from Apartment Therapy. With pages taken from the dictionary, you'll have a brand new shade to enjoy in your home.
5. Wood Grain Glitter