The internet is exploding with Wall hangings of all types. Downright, there is not a day that passes by without the sight of them hangings in Pinterest and Instagram. I might be late to jump the bandwagon, but don't worry there is something new in store.
Ever since, my eyes met the new nipprig Ikea collection I have been dreaming of bamboo, sisal rope and the likes of it. And that has inspired me to create a look similar to that of wall hangings which usually comes with a huge price tag and if you were to make it, I am sure unless you are passionate about it sooner or later you will lose track of it. Which is the very reason why my stash of yarn has been collecting dust.
And you know what, this project took me only 3 hrs to complete. Caution! You don't have to know weaving for making this jute wall hanging as we will be using a very easy method to make.
Let's see what we need and how we can recreate this look.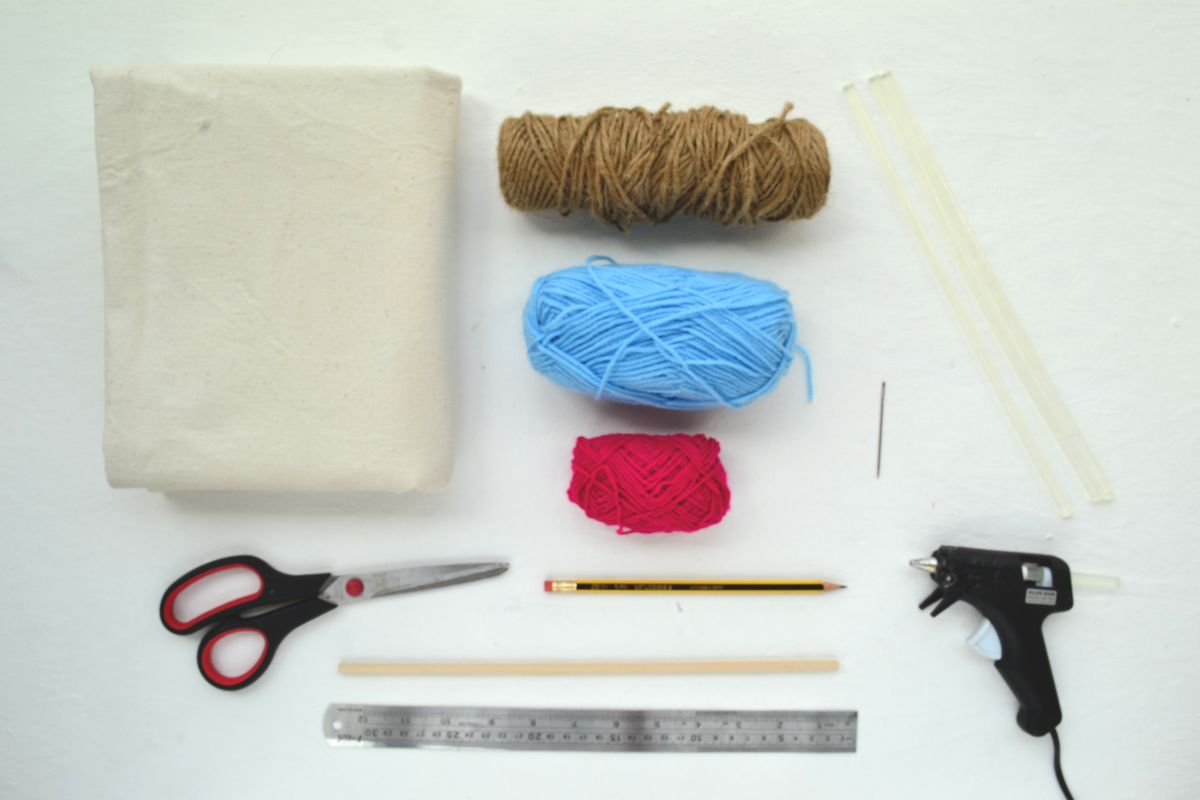 Materials:
Jute Twine
Assorted Yarn
Canvas
Dowel ( I used 12″ inch long)
Glue Gun and Glue Sticks
Scissors
Ruler
Pencil
Big eye Needle
First, we will take our canvas and draw an equilateral triangle(all sides same) of 9.8″ inch. Then by finding the midpoints of the of the sides, we will connect them to form another equilateral triangle inverted this time inside the triangle as shown.
With the help of a ruler, we measure out around 22 ft of yarn to sew the inverted triangle( I used neon pink ). Tie a chunky knot at one end and thread the other to your needle.