15 Crafts and DIY Projects Inspired by Watercolour Paints
Because we've been crafting for so many years, we're sure it'll come as no surprise that we've dabbled in countless different techniques and skill types over the years! This is something we really appreciate because it means we've tried out all kinds of varied things, letting us get a taste for which ones we enjoy the most and feel like we could be very good at indeed. For example, one of the things we've always loved doing the most, out of just about any kind of craft on earth, is watercolour painting! Now, classic, typical watercolour painting itself is absolutely something we have always enjoyed and probably always will, but did you know that there are actually all kinds of watercolour based DIY projects you can make that put an interesting spin on that basic concept? We only recently discovered just how many different ways you really can use your watercolour skills to make awesomely creative effects of all kinds!
Just in case you love watercolour painting and techniques just as much as we do, if not more, here are 15 of the most creative designs, ideas, and tutorials to get you painting or paying tribute to the painted aesthetic you love so much.
1. Tape resist watercolour painting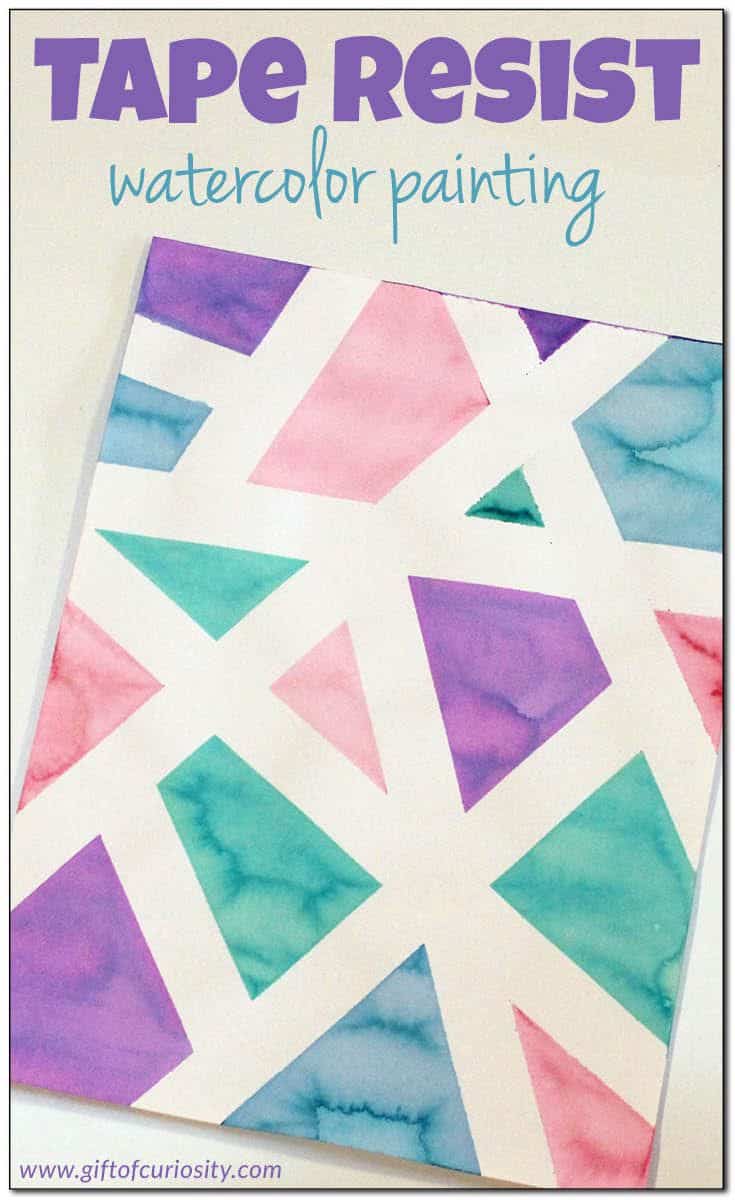 If you've never tried any kind of tape resist craft before then we're sorry to tell you that you have been missing out! This is another area of DIY that you can do in all different ways to create all kinds of different effects. That's why we were so pleased to see this awesome combination of tape resist art and watercolour painting in one place! Check out how Gift of Curiosity created this simple canvas piece using all kinds of colours in a coordinated blocking effect.
2. Tissue paper watercolour craft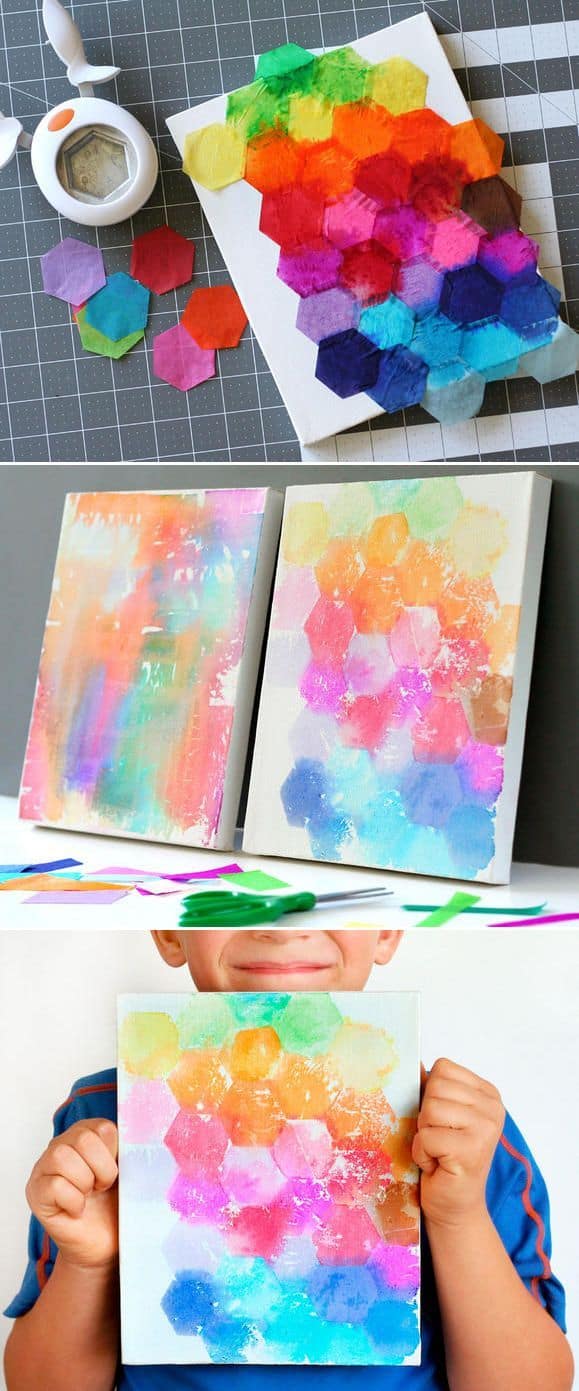 Are you actually looking for a watercolour based craft that will help you introduce your art loving kids to the effect and colour washing technique that you love so much, but you're just not sure they're ready to handle the delicate water and painting balance involved in actual watercolour painting? Then we have a feeling you might get along better with this tissue paper wetting technique that mimics the effects of watercolour painting by printing colour through onto a canvas! Get the full details on how to make it happen on Fiskars.
3. Watercolour self portraits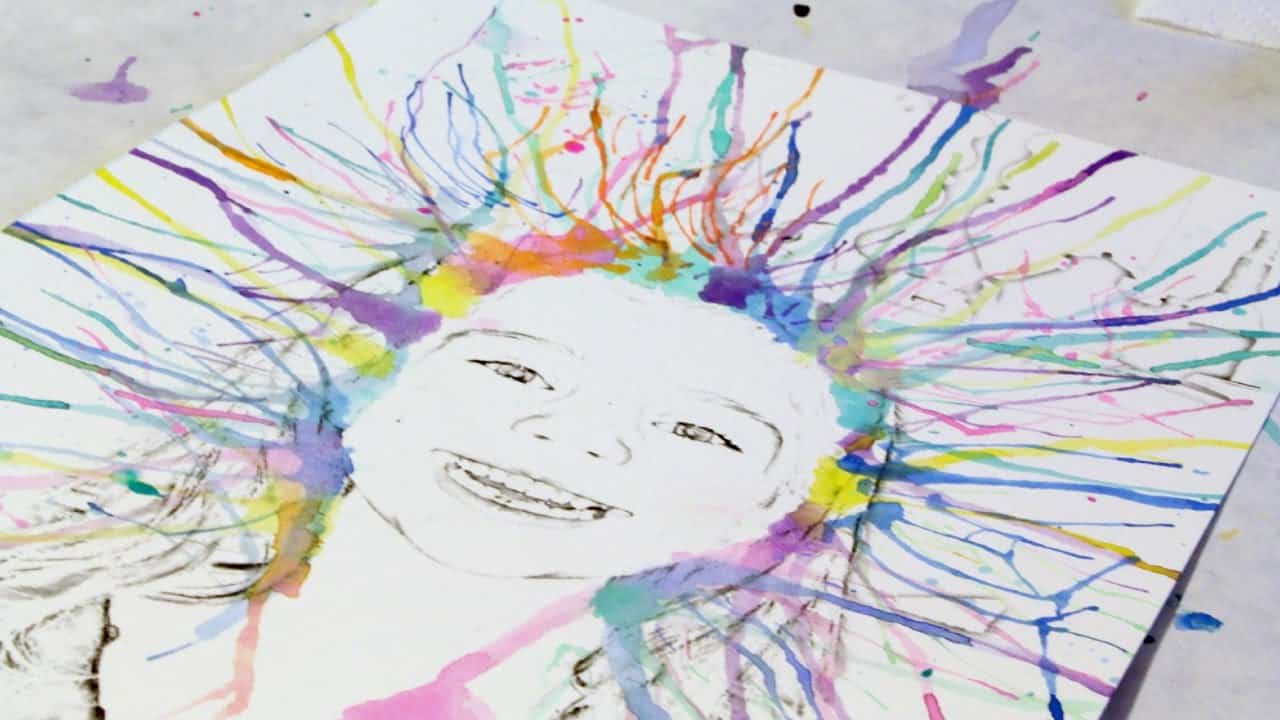 If you're going to craft with watercolours in a way that your kids can learn with, then we'd definitely suggest doing a project that they can get messy with, since watercolours can be a little bit difficult to control for young learners. That's why we loved this totally wild looking and super fun self portrait idea outlined step by step on Guidecentral! They show you how to mimic your own image onto a page or canvas and then suggest letting watercolour paints drip as they please from the outline of the image's head outward through the hair for a cool looking rainbow effect.
4. Crystallizing watercolours craft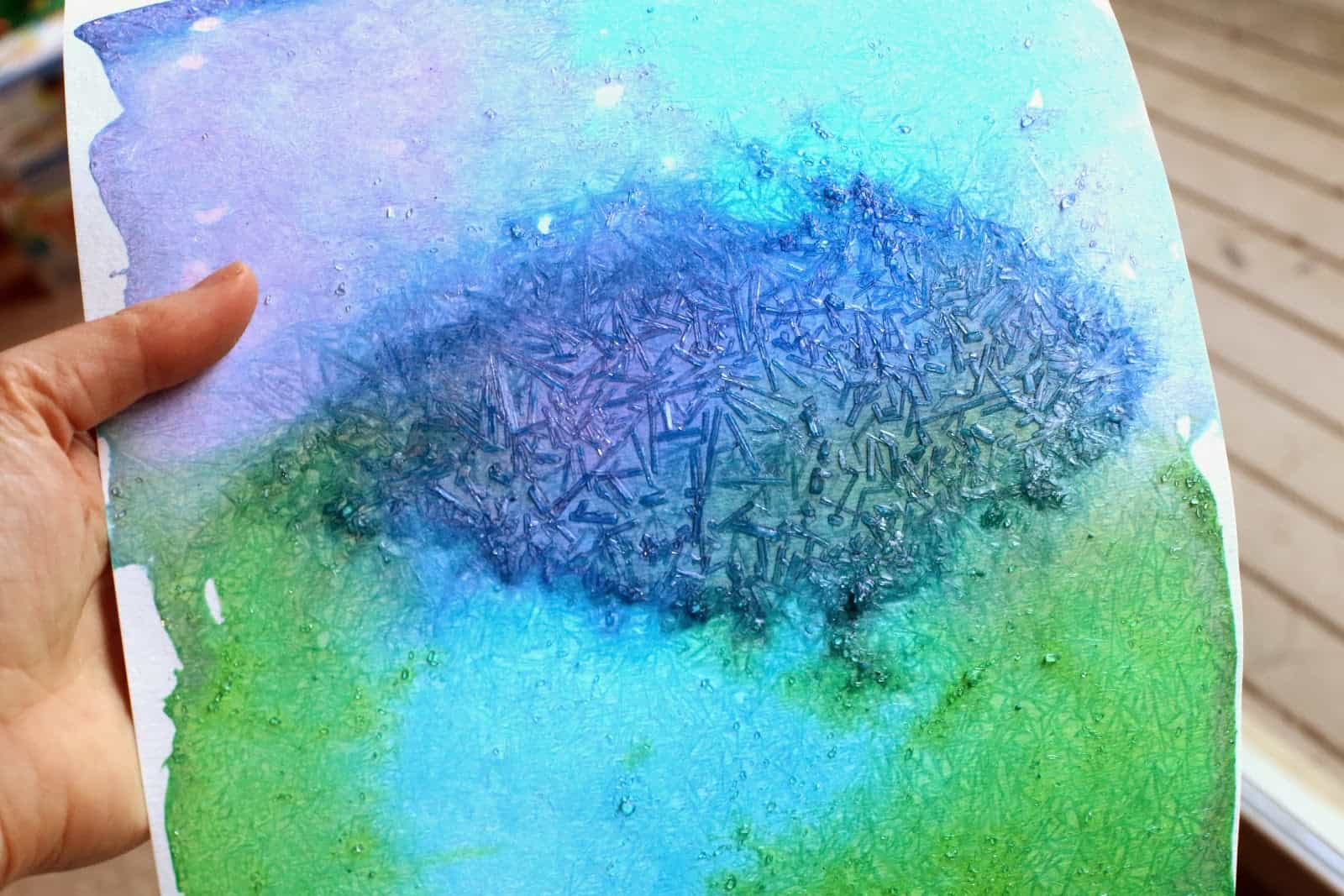 Are you still very interested indeed in the idea of doing a watercolour craft that has a little something extra to it, because you or your kids are already quite familiar with the process of making watercolour paintings and you're looking for a bit of a challenge or something with a little extra twist? Then we'd definitely suggest taking a look at how Fun at Home With Kids created this stunning crystallized watercolour art in just a few simple steps.