15 Homemade Christmas Ornaments To Add To The Tree This Year
Adding a handmade touch to your Christmas decor is always a positive, especially when it comes to the Christmas tree. Milestones, family memories, crafts for the kids, adding a bit of "home" to the scene makes everything feel just a bit cozier – which is exactly what you want for this time of the year. Below, you'll find 15 of our favorite homemade christmas ornaments that are perfect to add to the tree this year. Pick out a few that you love and gather around with the family to conjure them up!
1. Eye Ornaments
A Beautiful Mess starts us off with a quirkier Christmas project. If you like decor that's a bit funkier, then you'll definitely want to take a peek at this tutorial. You'll have a blast designing a batch of beautiful eyes for the tree!
2. Rudolph Ornaments
Studio DIY went with a simple and modern take on Rudolph. Pastel with glittering red noses, it's just a charming way to decorate your tree. And the best part is that they're so easy to whip up!
3. Agate Slice Ornaments
A Bubbly Life took agate piece and transformed them into ornaments to the tree! It's easy, it's innovative, and it's perfect for those that love contemporary style. We love how fresh and trendy this idea is as well.
4. Clockblocked Instagram Ornaments
With this tutorial from The Crafted Life, you get to utilize all of your favorite Instagram shots and turn them into something to flaunt on your Christmas tree. Go with popping colors or metallics, whatever inspire you. We just love how personal this DIY is and how you can use your memories as part of your holiday decor!
5. Disco Piñata Ornaments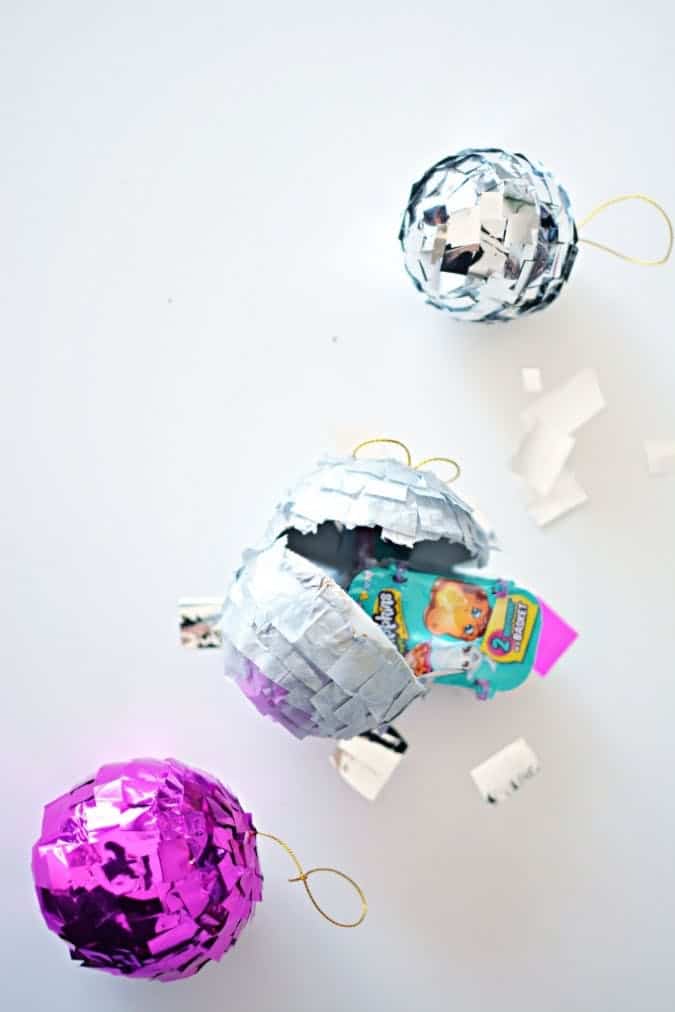 Crack open them ornaments and get a price! The kiddos will love these and love opening them up as a countdown to Christmas or as a plus to Christmas morning. Grab the tutorial by visiting Little Inspiration tonight!
6. French Macaron Ornaments
Dwell Beautiful went with some edible inspiration. These mini French macaroon ornaments are so charming and sweet! Make one in every color and don the tree with their adorable presence.
7. Pretzel Ornaments
Check out Brit + Co for some insight on how to whip up these mini pretzels for your mini Christmas trees. Leave them in a neutral or paint them pink! The ideas are endless but nonetheless these tiny designs are charming and fun.
8. Geo Ornaments
…love, Maegan went with a trendy geometric design. We're loving these colors and we love how easy this fun idea is to take on! It's perfect to don a white or flocked tree with too, don't you think?
9. Melted Crayon Ornaments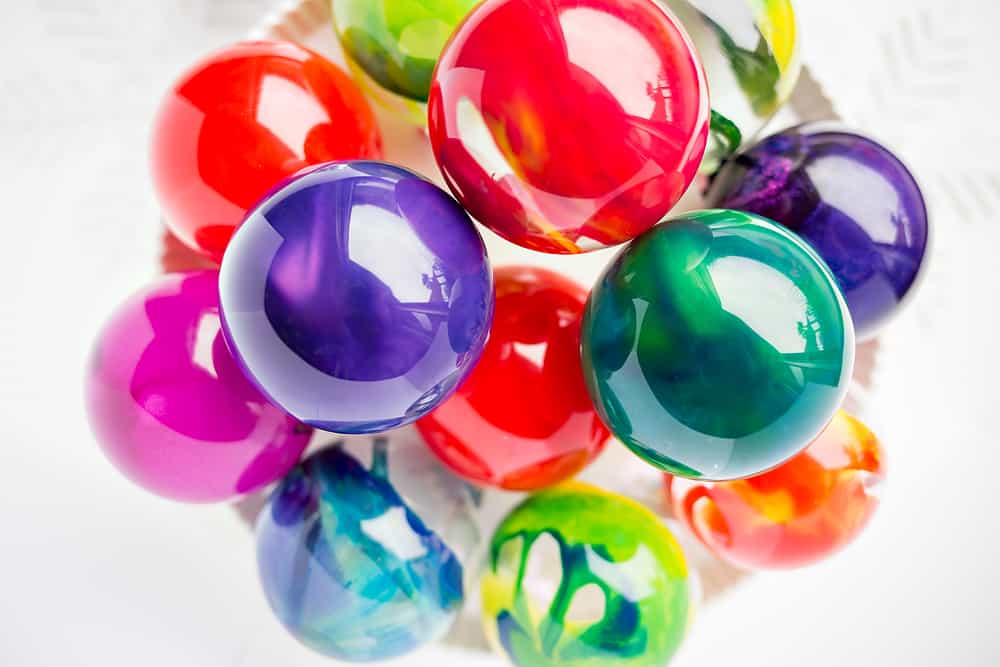 Maria Jung melted some crayons to make her designs happen. We're loving these "bubbles" and how bright and charming they'll be when they're on the tree. Check out the tutorial after the jump.
10. Marbled Christmas Tree Ornaments
Here's a marbled design idea to take on from SISOO! Use whatever colors you'd like, just visit the link and take a long peek at the tutorial so you can recreate it easily at home. We think shades of pink could be a great way to make the trees "pop!"
11. Glitter Unicorn Ornaments
Who doesn't love unicorns these days? Grab this fun and glittering idea Hooray!  now and check out how to bring some fantasy to the tree this year! All shades of glitter from gold to pink … don't miss an inch.
12. French Fry Ornaments
Studio DIY knows the way to a woman's heart – and that's with some French fries. Why not decorate your tree with some inspiration from your favorite side dish? Take the leap now and check out all the details.
13. Sprinkle Dipped Ornaments
This tutorial takes color blocking to an entirely different level. Instead of dipping your glass ornaments in paint, just dip them in some sprinkles! Adorablest will show you how it's done – use all different colors or just holiday shades, it's up to you!
14. Paper Tassel Ornaments
Turn your paper into traditional tassel designs! Grab your construction paper and finally utilize all those scraps you've had lying around the office. Take the leap and visit Brit + Co for all of the details.
15. Gold Leaf Heart Ornaments
Finally, add this beautiful piece to your Christmas ornament collection. Hello Glow brings us this simple and sweet design idea. We imagine you could use it to make other shapes as well, polka-dots, diamonds, and more.