15 DIY Gold Christmas Decor Projects That Will Bring Glam To The Holidays
If you're really looking to shake up your home's Christmas decor this year, you've come to the right place. We're all about adding some extra sparkle and shine to the mix of things and that's why we ventured out to find these tutorials below. You'll find 15 DIY gold Christmas decor projects that will bring glam to your holidays this year! Take a peek! Grab the goods and start creating these extra bits of magic for the house!
1. Cone Trees
Create some cone trees and then display them on the mantle. Dip them in glittering golds, of any kind, for a sparkling and glam finish. Check out the details at Whatever.
2. Tree Branches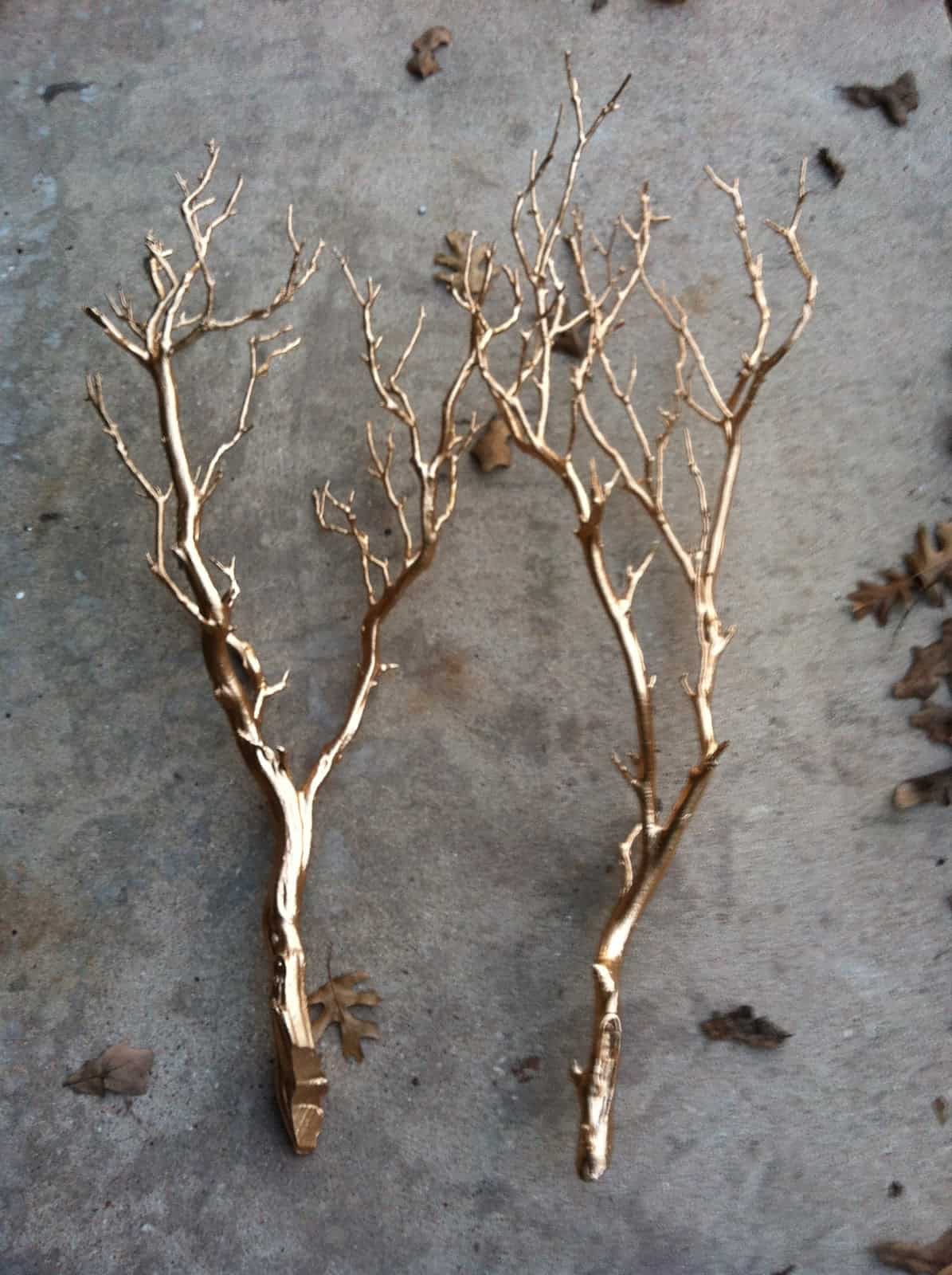 These tree branches can be used in so many different ways around the house. Create new arrangements in various vases by utilizing these! Learn how to make them at Maureen Stevens.
3. Rich Mantle Tradition
This living room mantle has so much richness and tradition behind its styling at Balsam Hill. You can easily whip this up too. Use some older pieces you have lying around and maybe use some spray paint to add warmer, bolder gold tones.
4. Vase Fillings
You can always grab your vases and start filling them up with golden bits. We love the ornament idea because its super simple and effective for festivity as well. Check it out at Southern Living.
5. Champagne Trees
Pottery Barn has so many beautiful pieces to sift through but also a ton of styling inspiration as well. Just check out this gorgeous scene that incldues champagne glitter trees!
6. Modern Throw Pillows
You could even DIY your own Christmas throw pillows if you'd like – and display your love of gold. Visit PopSugar to learn all the ins and outs behind this one. Or use it as a DIY option!
7. Window-Hanging Ornaments
Cuckoo4Design whipped up these hanging window ornaments and we're swooning. Not only is this a unique idea, but it adds so much festivity and glamour to an unsuspecting space. Visit now for the details.
8. Golden Bells
Nevermind to silver bells, check out these golden ones! Used to accent Christmas trees and wreaths, they're such a pretty addition. We found this scene at The Creativity Exchange.
9. Christmas Village
This Christmas Village is a fun DIY project and its filled with gold appeal. Of course it can be personalized to fit any color choice, it's such a beauty in the metallic neturals. Check out the details at Nesting Place.
10. Sparkling Reindeers
View Along the Way utlized the antler trend. These golden reindeers would be perfect for foyer gallery walls or even inside the wreaths!
11. Rosey Scenes
When we're talking about golden Christmas decor, we have to include some rose gold trends. From the tree to the coffee table, this feminine metallic shade is such a beauty. We're especially inspired by this space from Blondie in the City.
12. Leafy Table Runner
This golden, leafy table runner from Interiors Online is such a beauty. It's a great way to create focus at the dining room table and it's something you could DIY yourself. Grab an inexpensive, faux leaf vine and some spray paint!
13. Nutcracker Mantle
We love this nutcracker-accented mantle. But what we love even more is the tinsle garland that's added to the finished scene. Take a look at more by visiting Emily Henderson.
14. Glitter Banner
PopSugar has the know-how behind this gold glitter banner as well. Use it on the mantle, in the dining room, or even in the kids' playroom. It's simple, easy, and festive – what it should be!
15. Monochromatic with Cream
Here's a peek at a gorgeous monochromatic gold and cream living room from Randi Garrett Design. Full of stunning, glittering accents, it's a gorgeous example of how you can bring in that glam, Christams style into all nooks of the shared, family space.