Gluten-Free Morning Glory Muffins Recipe With Healthy Ingredients
This gluten-free morning glory muffins recipe is a sweet and hearty breakfast that will keep you full until lunch. These secretly healthy muffins are gluten-free, vegan, and sneak in a serving of fruit and vegetables. Muffins are a quick and easy grab-and-go breakfast. The problem is, most muffins are more like cupcakes in disguise than they are a health food. They are often overly loaded with unhealthy fats, sugars, and preservatives, and can leave you hungry within an hour or two of breakfast.
This homemade morning glory muffins recipe is the exception. They use whole grains, natural sweeteners, and healthy fats to charge your morning. Nuts and seeds step in to add some needed protein. These muffins are a complete grab and go breakfast.
These muffins also sneak in an extra serving of fruits and vegetables, and who doesn't want to eat their veggies in sweet muffin form! Applesauce, dates, and bananas help to sweeten the muffins naturally and add up to a serving of fruit. Carrots, the signature morning glory muffins ingredient, create great texture and a carrot cake flavor.
These muffins also work as a great afternoon snack. They are so satisfying that they will keep us good and full until dinner.
Shredded coconut adds great flavor and texture to these muffins, but can also help to keep us full. The fiber in coconut can make us feel fuller for longer and help to stop mindless mid-morning snacking. Coconut is also a great beauty food. Its healthy fat content nourishes our hair, skin, and nails keeping us looking and feeling our best.
Carrots are praised for their beta-carotene content, but these orange beauts have even more to offer. In addition to beta-carotene, carrots contain a host of additional antioxidants which can increase heart health, promote good vision, and protect us against cancer.
Ingredients for morning glory muffins:
Wet ingredients:
2/3 cup mashed banana
2/3 cup unsweetened apple sauce
1/2 cup pitted dates, packed
1/3 cup maple syrup
2 tablespoons avocado oil
1 teaspoon vanilla extract
1 teaspoon apple cider vinegar
Dry ingredients:
1 1/2 cup gluten free oat flour
1/2 cup gluten free quick oats
1 tablespoon baking powder
2 teaspoons cinnamon
1/4 teaspoon baking soda
1/4 teaspoon salt
Mix-ins:
1 cup finely grated carrot
1/2 cup raisins
1/2 cup unsweetened shredded coconut
1/3 cup pumpkin seeds
1/3 cup sunflower seeds
1/3 cup chopped walnuts
Directions to make the morning glory muffins (Step By Step Guide):
Preheat the oven to 350 degrees. Line a muffin tin with paper liners. Add all of the wet ingredients into a blender. Blend until smooth.
In a bowl, whisk together all of the dry ingredients except for the oats.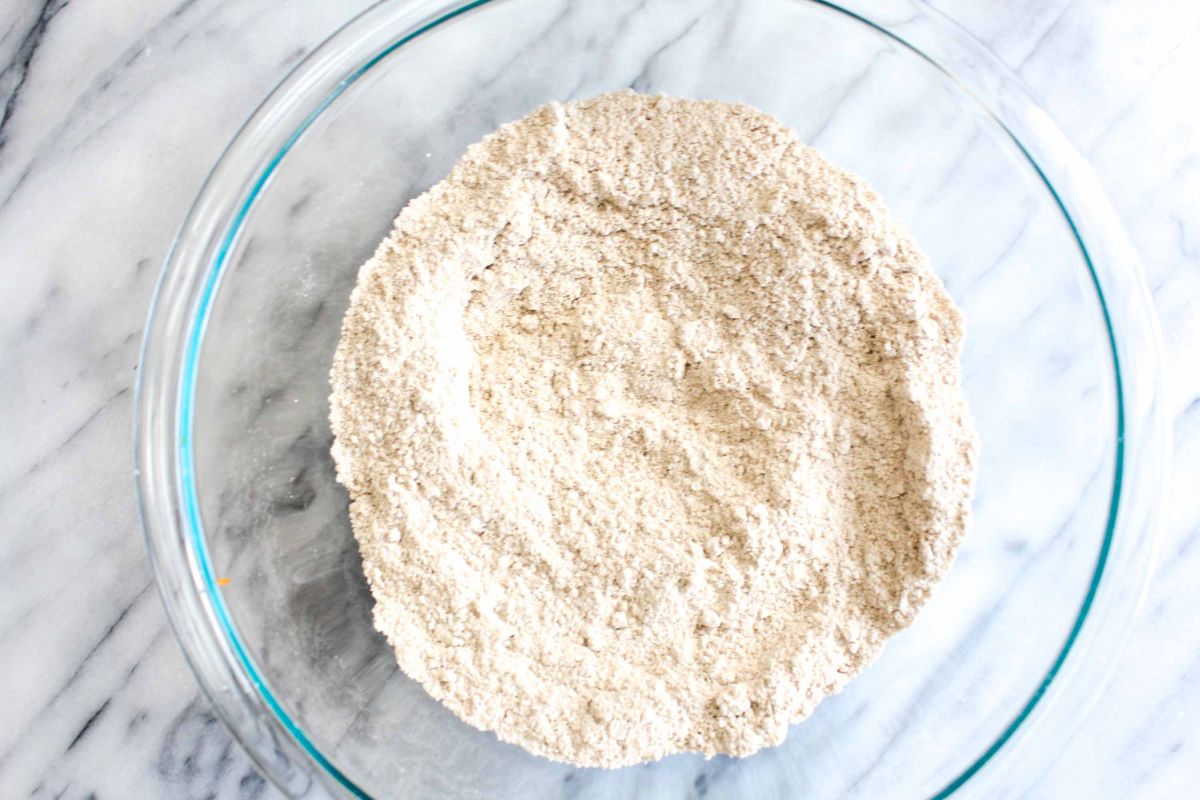 Stir in the oats.
Add the wet ingredients into the dry and fold to combine.
Fold in the mix-in ingredients.
Pour the batter into the prepared muffin pan using a heaping 1/3 cup scoop. Bake for 20-25 minutes until the muffins are cooked through. Let cook in the pan for 5 minutes, then remove and set on a wire rack to cool completely. Store any leftover muffins in the fridge in a zip top bag or lidded container.