Fun Popsicle Themed DIY Projects
No matter what time of year it is, our kids will happily craft. They frequently as us to help them get the supplies out and make things no matter the weather, the time of year, or what we should really all be doing. Sometimes, however, we find that we can hep them feel even more motivated to get creative if we theme the craft we're helping them make after the season or something they've been really enjoying lately. That's why we've made so many crafts and DIY projects over the years that have something to do with summertime treats! Lately, our kids have loved popsicles of all kinds and flavours and even helped us make a few popsicle recipes in our freezer, so we've been looking for lots of different popsicle themed craft ideas to keep them interested and feeling sunny on rainy days.
Just in case you think your kids might enjoy making popsicles crafts just as much as ours do, if not more, here are 15 of the cutest designs, tutorials, and ideas we've come across so far!
1. Giant paper popsicle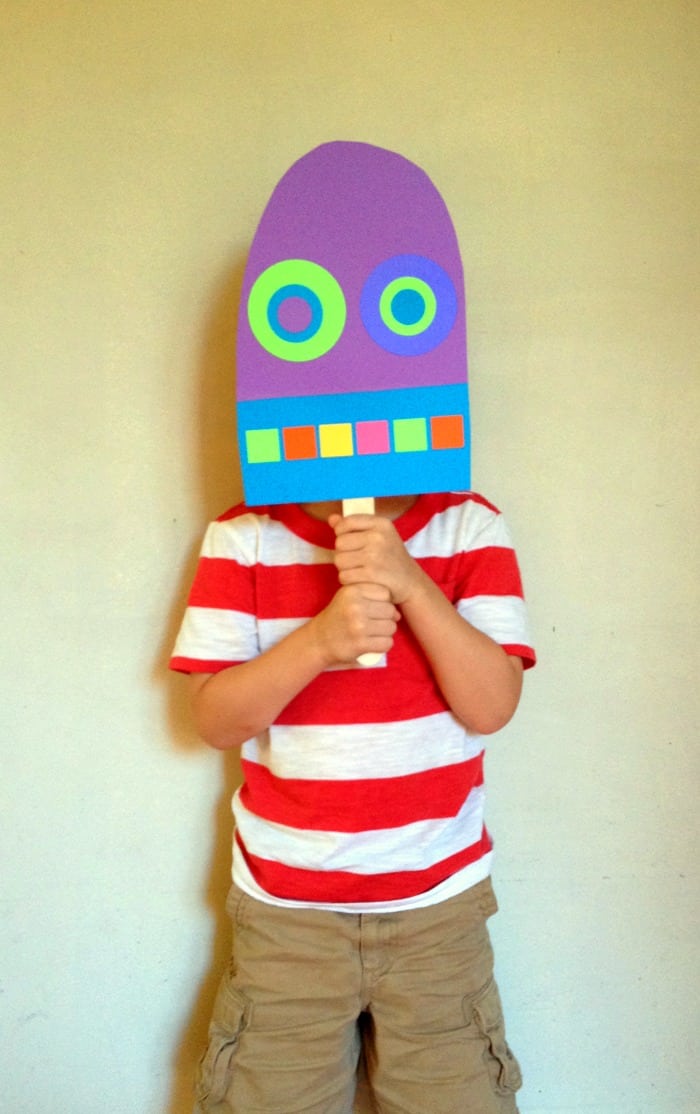 Every once in a while, we find our kids asking for crafting time on a busy, rainy day when we're low on supplies and we just don't have time to get them anything new or help them create something high maintenance and fancy. That's why we absolutely love having a few simple cut and paste style construction paper crafts on the back burner, just in case! It'll come as nor surprise, then, that we were pretty huge fans of this giant paper popsicle craft outlined on Craft Whack. You can use just about anything you've got laying around the house and free for upcycling to make the stick if you don't have a paint stirrer like theirs.
2. Geometric popsicle printables
Have you always been intrigued by paper crafts that have a little more structure and shape than the average flat cut and paste craft? Then we have a feeling you and your kids will get a huge kick out of these printable origami style popsicles provided by this fantastic crafting resource at Mr. Printables. They provide you with colourful sheets that show you on the inside precisely where to fold in order to make all kinds of fun shaped popsicles! Once you've tried it a few times, you can fold plain paper in similar ways and paint the popsicles whatever colours you please to make your own.
3. Paper popsicle memory game
Are you feeling rather intrigued by these printable ideas and paper popsicles but you can't help but feel like your kids might get more use out of them if there's some kind of incentive to keep using them at the end once they're finished making the craft itself? Then we'd absolutely suggest taking a look at how Eat Drink Chic made this fantastic popsicle memory game! This way, the project amuses the kids even longer than it takes to actually make it. We love crafts that are also games and toys!
4. Folded toilet paper roll popsicle craft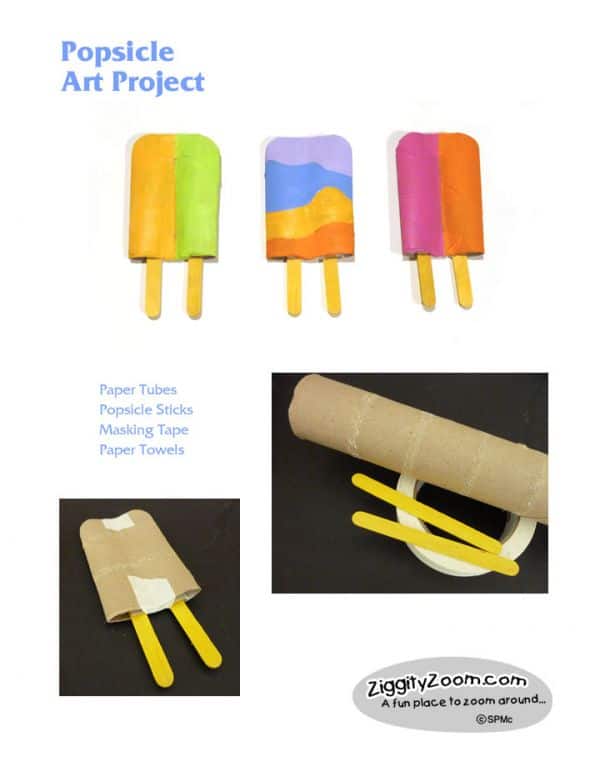 If you're going to put together a quick afternoon crafting session with your kids, would you rather make it from something that's already in your house and might be thrown out if you don't use it for making things? Then we have a feeling you probably love repurposing and upcycling craft ideas just as much as we do! That's why we're always on the lookout for new projects that use things like paper towel and toilet paper rolls for crafty purposes. These double sided toilet paper roll popsicles outlined step by step on Ziggity Zoom are the perfect example of what we mean!