Fall Knitting Patterns for Little Kids
Now that fall has hit, has the warm weather knitting bug bitten you in a big way? We can fully understand this; it happens to us every single year and we start knitting sweaters, hats, and mittens for every single family member in our household, ourselves included. This year, however, we've been really enjoying knitting for the kids in our lives. We've made things for our own kids, our nieces and nephews, and even our friends' kids and our kids' friends. The projects are just so darling and small that we can whip them up faster, which lets us make even more things!
Just in case you're as interested in knitting for the kids in your life this fall as we are, if not more, here are 15 of the very best and most adorable children's knitting patterns that we've come across so far in our search for things to keep our needles moving all autumn long.
1. Fimma Icelandic sweater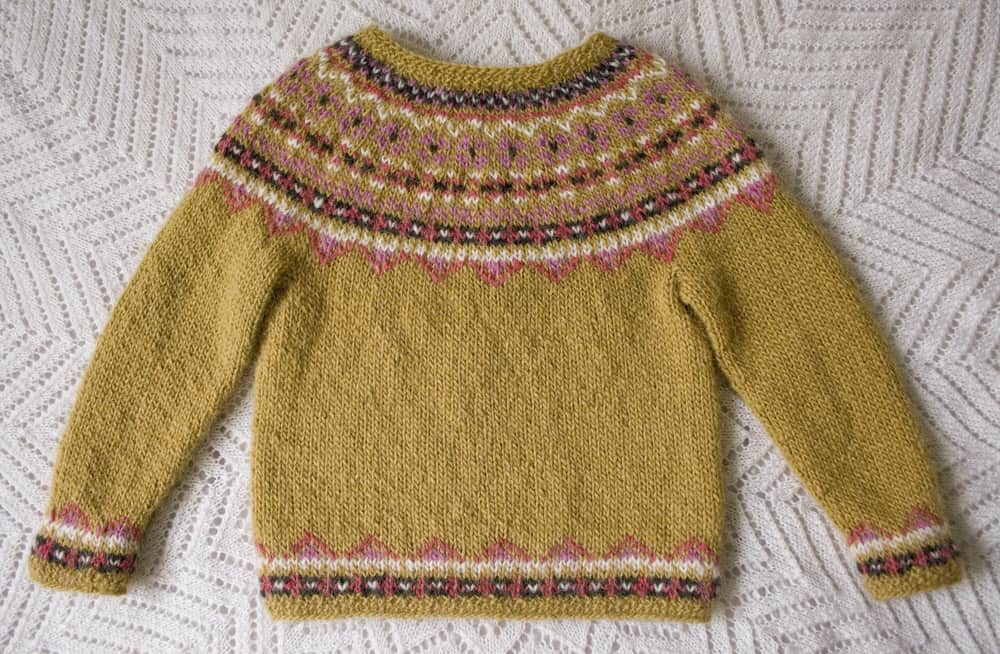 If you're going to knit something in a miniature size, would you prefer to challenge yourself and use that quicker knit as an opportunity to learn a new technique? Then maybe this is the perfect time to try your hand at the kind of stitching detail and colour work it takes to make a classic Icelandic sweater! We'd suggest taking a look at this pattern from A Sunny Day in Reykjavik that will have you making a darling traditional pullover with wonderful detail no matter what colour combination you choose to knit it in.
2. Bubblewrap sweater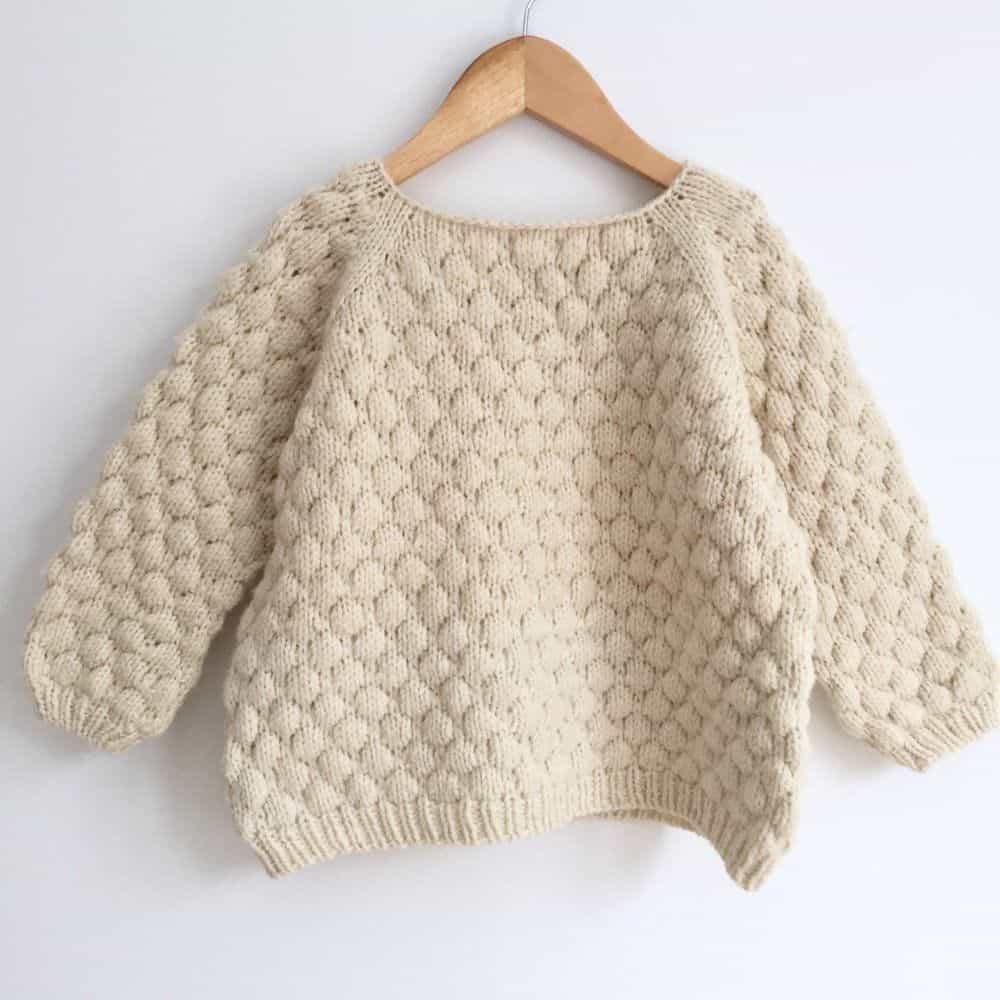 Have you actually been itching to knit something with a little more of an interesting stitch definition or textured patterning to it but you haven't seen any adult patterns that have appealed to you in a long time? Then you're in luck here with the kids' patterns, because we think this totally funky "bubbled" style sweater might be just the kind of thing you're looking for! Get the full details on Brought Up By Wolves.
3. Little Eyes baby booties
Perhaps you're looking to make something even more miniature than the kids sweaters we've been talking about so far, so you'd rather look at knitted accessories instead? in that case, we'd definitely suggest taking a look at how Inma Gijon made these absolutely stunning little booties that featured a layered woven pattern all across the toes and the tops of the feet. We've made these for just about every baby born around us since the pattern was published, if we're being honest.
4. Easy baby hooded cardigan with a pom pom
Are you definitely interested in making a sweater for one of the little kids in your life but you've always been much more a fan of knitting cardigans than pullovers? Then we simply must show you our current favourite kids' cardigan pattern, written and published by Espace Tricot! We love the simple hood, the contrast between the stockinette body and the seed stitch border, the looped button holes, and the pom pom on the hood's tip. There's just so much to like here!