13 Different DIY Step Stools For The Family To Utilize
In the bathroom for the kiddos to reach the sick. In the pantry to reach the top shelve. In the closet to grab the shoes hidden on the very top row. These functional bits are essentials for every home. And thankfully, there are ways to create them on your own. Check out these 13 different DIY step stools for the family to utilize.
1. White + Wood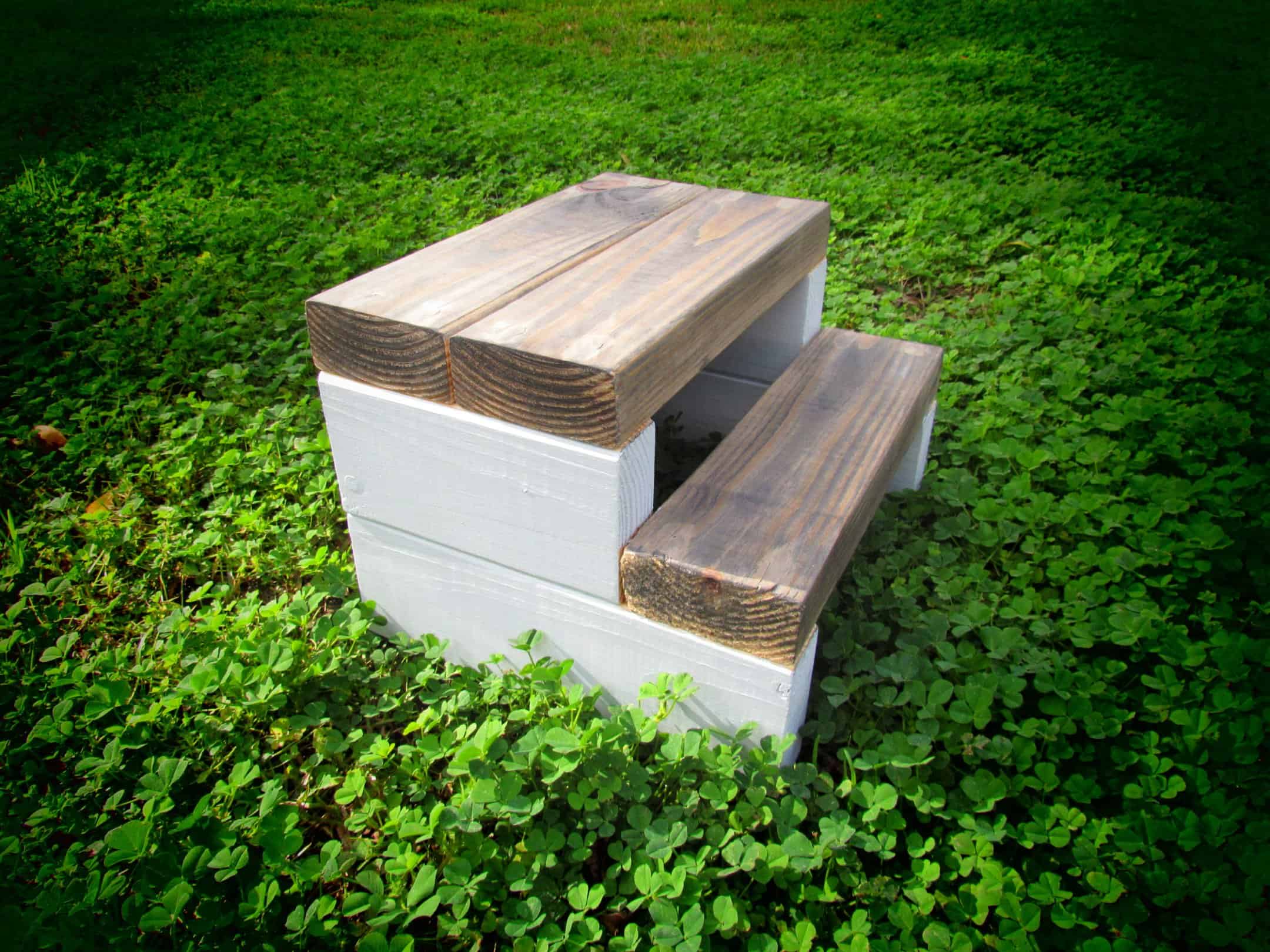 Booking and Cooking gave us an easy-to-follow step stool DIY to get us started. This one falls in line with the farmhouse style really nicely. And we love the combo of natural wood coloring alongside white.
2. Simple
Here's a simple step stool from 100 Things To Do that will definitely provide the function you need. It's very similar to the previous design but this one was made with darker wood. You could easily trade the white bit out for another neutral like gray or black as well.
3. One-Step
You can make a step stool that only has one step! This one is the perfect design if you just need this for one of the kids of the house. Check it out at Instructables.
4. Rustic
Build Something has a nice DIY for this rustic-inspired step stool. Painted aqua – or any color that works with your home – you can easily personalize this one. And it's both adult and kid-friendly for use.
5. Higher
This design has a bit more height and a bit more of a narrowness about it. It's still really simple to whip up and the tutorial is just as easy to follow. Grab all the details by visiting White Picket Farmhouse.
6. For the Kids
This one is for the kids as well. In fact, DIY Danielle believes this particular design works well as a gift. The personalized portions are what make this project shine.
7. 3-Steps
So we took a look at what a one-step stool looks like and a two, but what about a three. Well, look no further because we have the DIY for that design as well. Jaime Costiglio will give you all the details about how to make it happen.
8. Shining
You could always create a step stool that has a bit of a feminine, finished appeal. That's what Ana White did with her easy vintage step stool. It shines just a bit and has a delicacy around its design that meshes well with more posh atmospheres.
9. Color-Dipped
Of course, you don't have to make every step stool from scratch. Instead, you could always use a good Ikea piece and give it a unique spin. That's what happened here with this color-dipped option from Lovely, Etc.
10. Chunky
For a chunkier design, Bitter Root DIY has you covered. We love projects that use scrap wood and all of these projects can handle those leftover pieces you have lying around the garage. This one can be left natural or painted as well.
11. Small
This design is on the smaller side. It can be used for the kiddos but it's also a really great piece to decorate with – especially if you decide to use some paint on it. Check out the details at My Repurposed Life.
12. Modern
Bre Purposed whipped up a more modernly styled step stool and we love this option too. For homes that haven't strayed toward the farmhouse trend, this one may be right up your alley. Keep it traditional with the wood or use some glossy paint to level up in the contemporary style as well.
13. Rainbow
And finally, to finish with some personality is this rainbow-colored step stool. lovelyindeed.com will walk you through the process. It'll be the perfect addition to a kid's room or play area!