13 Different DIY Step Stools For The Family To Utilize
In the bathroom for the kiddos to reach the sick. In the pantry to reach the top shelve. In the closet to grab the shoes hidden on the very top row. These functional bits are essentials for every home. And thankfully, there are ways to create them on your own. Check out these 13 different DIY step stools for the family to utilize.
1. White + Wood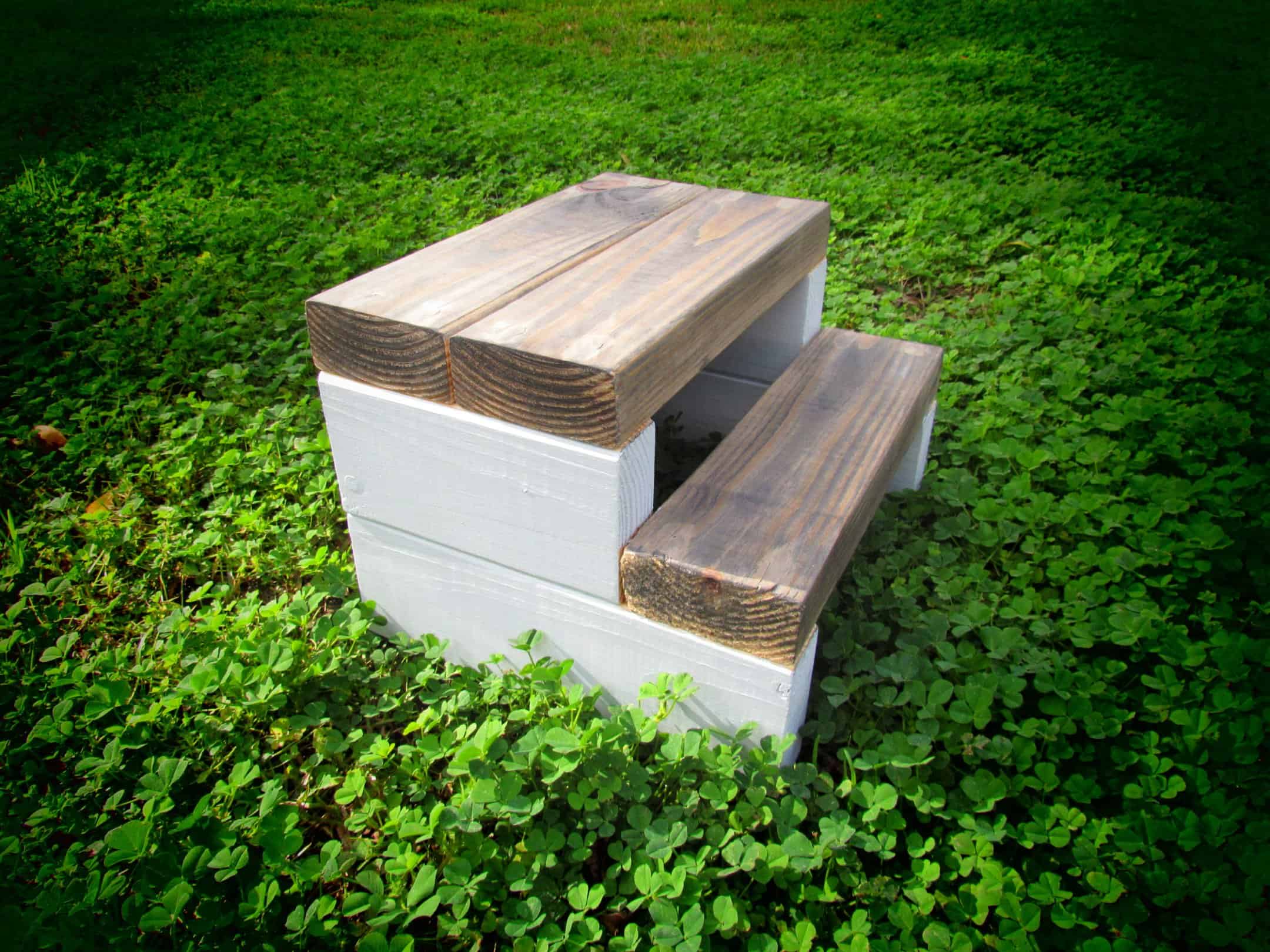 Booking and Cooking gave us an easy-to-follow step stool DIY to get us started. This one falls in line with the farmhouse style really nicely. And we love the combo of natural wood coloring alongside white.
2. Simple
Here's a simple step stool from 100 Things To Do that will definitely provide the function you need. It's very similar to the previous design but this one was made with darker wood. You could easily trade the white bit out for another neutral like gray or black as well.
3. One-Step
You can make a step stool that only has one step! This one is the perfect design if you just need this for one of the kids of the house. Check it out at Instructables.
4. Rustic
Build Something has a nice DIY for this rustic-inspired step stool. Painted aqua – or any color that works with your home – you can easily personalize this one. And it's both adult and kid-friendly for use.
5. Higher